The Revelian Cognitive Ability Test (2023 Guide)
What Is the RCAT?
Revelian is an organisation based in Australia that is at the forefront of providing psychometric testing within the recruitment and employment sectors.
It specialises in providing assessments that produce data to help employers better understand their workforce and hire candidates with the appropriate skills for the job.
One of these psychometric tests is the Revelian Cognitive Ability Test (RCAT).
The RCAT is an assessment used to measure a candidate's ability to problem solve and their critical thinking skills.
High performance in these areas has been linked to success in the workplace.
Your results are said to indicate to your potential employer whether or not these specific areas are strengths for you.
Candidates are invited to take the test by an employer or recruiter. You will not be able to self-refer for this test.
During the application process, job seekers invited to take one of these assessments will want to prepare thoroughly to stand the best chance of success and progress to the next step in the hiring process.
When Might You Be Asked to Take the RCAT?
Many employers use Revelian tests to screen applicants for jobs.
Some names that have been reported to use Revelian assessments to assist with recruiting include:
Parsons Brinckerhoff
Virgin Australia
Toga Hospitality Group
BlackDot
The Bond University
Revelian psychometric testing is popular amongst graduate recruiters and widely regarded as a useful pre-employment screening tool in finance, telecommunication and logistics, where the ability to work under pressure and process data quickly is critical.
What Does the RCAT Assess?
These assessments are designed to test whether a candidate has particular strengths in problem solving and critical thinking.
Employers often decide to use assessments such as the RCAT to screen potential employees to find the most suitable candidates for a job.
However, poor result does not necessarily indicate unsuitability for the position you are applying for, as most candidates will have a broad set of transferable skills.
The strength of these transferable skills may counteract a weak performance within critical thinking or problem-solving.
Suppose you have failed to perform well at the RCAT. In that case, your employer could consider what other positive aptitudes you bring to the workplace.
Practice Revelian Cognitive Ability Test with JobTestPrep
What Are the Sections of the RCAT?
The test is made up of three separate sections:
Numerical reasoning
Verbal reasoning
Abstract reasoning
There are 51 questions, and you will be allocated only 20 minutes to complete the assessment.
There is an equal number of questions in each section (17 on each).
Many people who take the test are unable to complete all of the questions.
If you feel you are struggling for time, the best strategy is to go through the questions and answer the ones you feel most confident with, then go back and attempt the rest.
The questions will increase in difficulty as you progress through the RCAT.
Numerical Reasoning
The numerical test requires simple calculations (to be worked out using a pen and paper).
There are word-based problems as well as identifying sequences, patterns, missing numbers, etc.
General mathematical skills are helpful here, and the ability to solve problems and process data under pressure.
Verbal Reasoning
The verbal reasoning questions are presented in a multiple-choice format, with a mix of word logic problems, word swaps, identifying synonyms, anagrams, etc.
These test your ability to analyse and comprehend – strong reading skills will help here and an understanding of relevant terms (for example, what is a synonym/anagram).
Abstract Reasoning
For the abstract section, you will see a series of pictorial depictions and will have to identify the two that do not correspond to the rest.
This section requires keen analytical skills and the ability to find links between objects based on the small amount of information an image provides.
If you need to prepare for a number of different employment tests and want to outsmart the competition, choose a Premium Membership from JobTestPrep.

You will get access to three PrepPacks of your choice, from a database that covers all the major test providers and employers and tailored profession packs.
How Is the RCAT Administered?
The test is taken online. It is available to take remotely from any suitable location.
You will have the opportunity to read through a few practice questions before you begin your test.
This will give you a chance to familiarise yourself with the kinds of questions that will come upon the assessment.
There is no time constraint on the practice section, and your 20 minutes will not begin until you have finished these and started the actual exam.
If you feel anxious, these practice questions are an ideal time to regain your composure before you begin the RCAT under timed test conditions.
To take the test, you will need:
A device such as a laptop or desktop computer (a mobile device may also be suitable, please check beforehand)
Access to the internet and a fast, reliable connection
An up to date version of either Google Chrome, Mozilla Firefox or Safari
You should not use a calculator, but scrap paper and a pen may help during the numerical section of the test
Example RCAT Questions (2023)
Example Question
1. Four of the following are alike in some way. Please tick the box next to the other two:
a) Station
b) Depot
c) Sit
d) Stand
e) Airport
f) Dock
Example Question
2. Which two statements together SHOW that Ricky is short?
a) John only has short friends
b) Ricky and John are friends
c) Ricky's brother is the tallest person in his family
d) John is taller than Ricky
e) Ricky has not grown since last year
Example Question
3. Find the number that best completes the following sequence:
55, 40, 26, ?, 1
a) 11
b) 10
c) 13
d) 5
It is vital that despite the time constraints you are placed under during the RCAT, you read questions thoroughly and understand what is being asked of you.
You do not want to lose out on answering a question correctly because you failed to read the question properly.
How Do I Access My RCAT Results?
It will be up to your employer or recruiter to share your results with you if they choose to provide a feedback report.
Instructions on how to access this will be emailed to you from Revelian.
If you do not receive a report, you may wish to contact your employer to request that the feedback be made available. However, they are not obligated to do so.
Assessment results are valid for up to 12 months, which means you cannot request a resit during this time unless Revelian's system identifies your test results as invalid.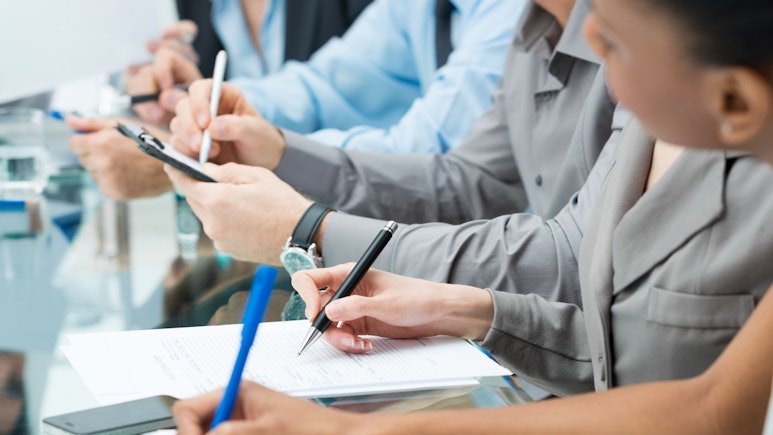 How To Pass The Revelian Cognitive Ability Test in 2021

Your results will be calculated by using the number of answered questions and comparing this number to a control group that your employer has chosen.

This could be a general population group, an industry specific group or employees within their workplace. This will generate a percentage.

For example, 43% would indicate that your score is higher than 43% of scores within the related group.

Your prospective employer or recruiter might use your percentile score to further determine whether they wish to progress your application.

As a general rule, a score that falls within the top 20% is considered a good one.
How to Prepare for the RCAT in March 2023
Step 1. Practice
See the website for question examples or practice assessments.
Practicing any related aptitude or IQ tests will be helpful, especially in getting you to think about identifying patterns, looking at shapes and paying close attention to reading comprehension passages.
However, practicing questions that relate closely to the ones you will realistically face on the RCAT will be the most helpful.
Step 2. Time Yourself
If you decide to attempt some practice questions, do so under timed conditions.
This test is about performing under pressure almost as much as critical thinking.
You need to become accustomed to seeing the countdown timer emblazoned in the corner of the screen by your test questions (and not allowing it to affect your performance).
Step 3. Be Thorough
Try to concentrate on preparing for all areas of the test, even the parts you find challenging.
It is worth spending additional time on the areas you struggle with the most.
Step 4. Find a Quiet Place
Ensure that you have access to a quiet, calm space in which to take the test.
You must not be distracted or feel under extra pressure while you take the RCAT, so you can perform at your best.
You will want to choose an area that does not have significant through traffic. Also, put your phone on silent and place pets into another room for the test duration.
Step 5. Exercise Your Brain
Some people report that practising math problems or doing crosswords helps them focus before taking this type of test.
You can also download apps to practice these kinds of puzzles, or you may want to try a 'brain training' game.
Step 6. Practice Self-Care
While it is important to practice and study, this should not be at the expense of your physical or psychological wellbeing.
Practicing self-care will complement your studies. Therefore, it is essential to ensure you are well-rested and get an adequate amount of sleep, eat a balanced, nutritious diet, and stay hydrated.
You can find practice questions online, including on the Revelian website
There are six questions for you to review on the official website.
Unfortunately, this is such a small section that it does not reflect the full range of difficulty level of questions on the RCAT.
However, the limited selection is advantageous to candidates who are unfamiliar with these types of cognitive tests, and it is also helpful in showing examples of the layout and wording of the questions.
A generous ten minutes are allowed for these practice questions. For each question, there is a full explanation of the correct answer.
In reality, you will have less than 30 seconds to answer each question when you take the official test.
Prepare for Revelian Cognitive Ability Test with JobTestPrep
Final Thoughts
The RCAT tests for skills and abilities that some people possess inherently.
Therefore, it is not necessarily the type of exam you can study thoroughly for and be assured of a good result.
The best way to prepare for this test is to familiarise yourself with the format and question types.
If you choose to take a practice test, you should ensure you have done so under timed conditions, as this reflects the reality of the final test you will take.
To give yourself the best chance of success, you should prepare as far as possible, remain calm but alert, concentrate on the task at hand and try to perform to the best of your ability on the day.