Amazon Careers (2023 Review)
A List of Amazon Assessments Tests Available for Practice in 2023
Amazon Operations Manager Assessment
Amazon is the world's largest online retailer with a mission to be the 'earth's most customer-centric company'.
The company is best known as being an eCommerce retailer for all types of goods.
But Amazon also:
Offers music and video streaming
Sells its own brand of electronics
Publishes books
Produces its own film and TV programs through Amazon Studios
Offers cloud-based services under Amazon Web Services
In addition, Amazon owns over 40 subsidiaries that keep their own brand name but are in fact part of Amazon.
How Large Is Amazon?
Founded in 1994, Amazon has grown to be the largest internet company in the world as measured by revenue generated.
There are lots of ways that people come into contact with Amazon. The most common way is often through its delivery drivers.
But there is much more to Amazon than the delivery drivers.
If you have an Amazon Prime subscription or own an Amazon Echo or Kindle, you come into contact with Amazon and its products and services daily.
What Kind of Careers Can You Have at Amazon for September 2023?
Amazon is a huge business that spans the globe.
Given its scale and complexity, Amazon offers careers spanning many sectors and specialisms, from engineers to warehouse operatives, business analysts, fulfilment operators, and more.
The scope of Amazon as a business means that it can offer roles with different working patterns and locations. This enables the company to uphold its customer-centric mission.
For example, some roles at Amazon are office or warehouse-based. Some offer varying work patterns such as full-time or part-time hours. There are also roles that offer home-based or virtual-based working.
With so many jobs on offer, you may think that getting a job at Amazon is easy. However, all the jobs come with specific entry requirements and may require aptitude testing and a thorough interview process.
Below is an overview of the types of jobs that Amazon offers:
Customer Service Jobs
Amazon customer service jobs focus on helping to solve its customers' problems.
Amazon prides itself on offering a 'customer-centric' approach. As such, its customer service roles operate 24/7 in many countries.
Customer service jobs go beyond the obvious of dealing directly with Amazon's customers.
Below are some examples of the types of customer service roles at Amazon:
Delivery Service Liaison Roles
Type of working pattern: Set full-time and part-time shift-based hours are offered.
Qualifications and requirements: High school or equivalent diploma
Specialist experience needed: Experienced in the use of instant messaging tools and computer-based packages such as Microsoft Outlook
Roles within delivery service liaison ensure that Amazon's customers receive their goods on time.
The job also involves some element of customer contact whether that be in person or via email or phone.
Delivery service liaison roles are stationed at a specified logistics site. The role is a hands-on role and requires working in varied warehouse conditions (such as a noisy environment).
Customer Service Associate Roles
Type of working pattern: Varied
Qualifications and requirements needed: Proficient in the use of computer packages. Good written and verbal communication skills
Customer service associates liaise directly with Amazon's customers. They are the front line of customer service, dealing with customers by phone, email or through Amazon-specific customer contact tools.
These roles are critical to Amazon as a company as they form part of the 'customer-centric' approach that Amazon stands for.
Engineering Roles
It may seem surprising that engineering roles are classed as customer service roles.
But, engineering roles at Amazon are key to maintaining Amazon's customer-centric approach.
Engineering roles within customer service at Amazon are specialized.
Candidates need to have strong analytical and statistical analysis skills. These skills enable engineers to map out where data-led practices can be used within Amazon at a business and a strategic level.
Product Managers
Type of working pattern: Varied
Specialist experience: Due to the technical nature of these roles at least four-plus years of experience in a similar role is required. Database knowledge such as SQL is also beneficial to candidates.
Product manager roles are focused on a customer's buying experience.
Such roles can involve mapping out the customer's buyer journey.
Many of these roles require the use of previous knowledge of the retail sector. It is this knowledge that helps to shape future technologies so that Amazon can improve its customer-centric approach.
Because of this, a proven track record of working in this field alongside a degree gained in a technical or relevant subject is required.
There are many other roles that fall under customer service at Amazon such as:
Learning and development
Continuous improvement
User research
Vendor managers
Risk management
UX designers
In summary, customer service roles at Amazon are not simply those that deal directly with the customer.
They include roles that focus on every touchpoint of a customer's journey. These roles help to maintain Amazon's customer-centric approach.
Logistics
The primary focus of Amazon logistics is to ensure that Amazon's customers receive their goods on time.
Given the scale of the company, Amazon's logistics roles are central to its global mission.
In addition to the more obvious jobs such as warehouse operatives, Amazon has a wide variety of logistics-based roles.
Transportation, shipping, and delivery support and fulfilment are such examples.
All these roles have the aim of upholding Amazon's customer-centric mission.
Other types of jobs that fall under Amazon's logistics include:
Procurement Manager
Type of working pattern: Varied, although many are full-time
Qualifications, requirements or specialized experience needed: Three-plus years of leading teams, four-plus years of supply chain or purchasing experience. Candidates also need to be computer literate in Microsoft packages.
As with most procurement roles, these jobs involve communicating with external suppliers – both new and existing.
Amazon's procurement managers often manage a team. Candidates need to have experience in leading teams as well as previous experience in purchasing.
Operations Manager
Type of working pattern: Varied but often requires candidates to be flexible in their working hours according to the demands of the business
Qualifications, requirements or specialized experience needed: Experience in leading and managing all types of teams. This can include staff, contingent workforce and agency staff. Strong analytical skills and proven experience in planning and performance analysis.
Operations managers are at the heart of the day-to-day warehouse operations, where they manage all Amazon staff in their designated delivery station.
It's also a role that involves working with many other Amazon staff members, for example, agency staff, operations assistants and business partners (such as in finance).
Given the fast-paced nature of warehouse roles, the hours are varied.
Working weekends or after hours is sometimes required due to business demand.
The requirements for the role center on candidates' people skills and adaptability.
If you need to prepare for a number of different employment tests and want to outsmart the competition, choose a Premium Membership from JobTestPrep.

You will get access to three PrepPacks of your choice, from a database that covers all the major test providers and employers and tailored profession packs.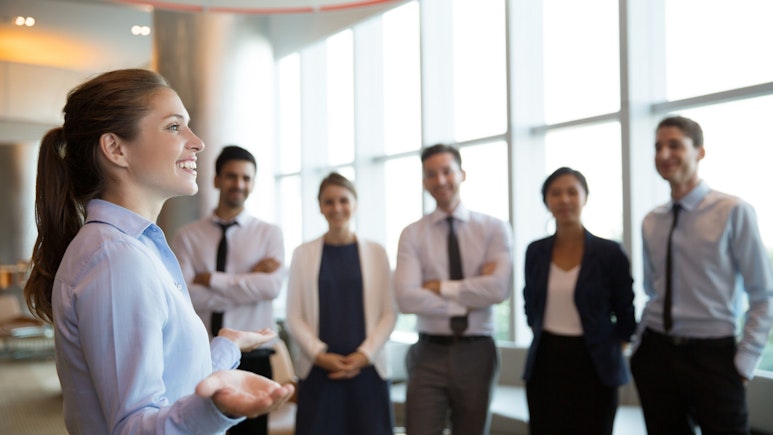 Amazon Careers
Program Management Roles
Type of working pattern: Often not stated
Qualifications, requirements or specialized experience needed: Database and project management qualifications. Previous project management experience is also required.
Program management roles look at how Amazon can stay ahead of logistics and transportation planning, to ensure that customers continue to receive their parcels on time.
The role involves working with management-level staff in the logistics business.
Program management roles are more of a project-based role. Projects include the forecasting of operational processes using models and business data.
Program managers at Amazon often work on multiple projects. So, strong people and communication skills are required for the role.
Other types of roles that fall under the Amazon logistics category can include:
Change management
Process assistants
Trainers
Area managers
Business analysts
Amazon accepts applications for its roles through its dedicated jobs portal. Candidates need to set up their own Amazon job account. From there you can apply to your chosen Amazon job.
Specialized Roles at Amazon
There are further specialized and niche sector roles at Amazon. Many of these fall under Amazon Web Services (AWS).
Amazon Web Services enable businesses to build and scale up their business using cloud technologies.
AWS careers often need candidates to have a relevant degree subject as well as over five years of experience in a similar role.
These specialized roles also have more of a focus on work/life balance.
It is not uncommon to find an Amazon Web Services job description that states it isn't about the number of hours that a person works, but about what they can bring to the role and the fun that they have doing their role.
Examples of such roles are:
Software Development Engineers
Software development engineers develop software solutions for Amazon's clients.
These types of roles specify that candidates should have programming experience. Demonstrable knowledge of software development and a related degree is also required.
Cloud Consultant
Cloud consultants put in place and use cloud technologies to aid the solving of technical problems.
These roles are highly specialized. Candidates need to have been working in this field and have between three to seven-plus years of experience.
Other roles include data scientists, research scientists, as well as working in business intelligence.
The application process for Amazon Web Services roles is usually stated on the job description.
Many roles require applicants to send their CV directly to an Amazon recruiter.
It's worth noting that certain roles also state regulatory clearance due to the sensitive nature of the work.
Working From Home Roles
Amazon also offers specific work-from-home jobs.
Amazon work-from-home jobs are mainly customer service jobs. Working as a customer service associate, you are the first port of call for Amazon's customers contacting various helplines.
Some of these work-from-home roles are seasonal.
Many of Amazon's customer service jobs are working for one of Amazon's subsidiaries. Some are also focused on providing customer support on a specific Amazon product such as the Amazon Echo.
There are some Amazon jobs that state 'virtual locations', such as UX designers and data engineers.
Given the sheer size of Amazon as a business, Amazon jobs span lots of different sectors. There are technical and specialist roles where candidates need to have proven work experience in their niche field.
Amazon also offers more general roles where candidates need to be able to show good communication skills and adaptability.
What Is Amazon's Working Culture?
Amazon states that it is focused on encouraging employees to bring their initiative and ideas to their roles.
Many roles at Amazon, including those in customer services, need employees to be able to show a range of people skills.
Problem-solving, good communication (both written and verbal) and adaptability are some of the skills needed.
As an organization, Amazon states that it has an open and inclusive culture. It values diversity and inclusion in its employees as well as through the recruitment process.
As with many large employers, Amazon offers its full-time employees a benefits package.
Benefits can include parental leave and various medical insurances; this will depend on the country.
Training is also offered to existing Amazon employees. This enables employees to further both their skill set and their careers with Amazon.
Pros and Cons of Working at Amazon in 2023
Amazon is a massive company with a lot of opportunities and a wide variety of roles.
As with any role and company, you should consider the pros and cons of the job you want to apply to.
Pros of an Amazon Job
Amazon provides a good benefits package (which will vary by country).
It focuses on developing the skills of existing employees, meaning they can further their careers within the company.
Amazon is continuing to grow, especially in certain areas. It's at the forefront of innovation, which brings opportunities for those working in niche sectors.
Amazon offers roles with a range of working hours and in many locations.
Amazon offers dedicated work-from-home roles.
Cons of a Career at Amazon
It has a reputation of being a demanding employer.
Some roles require you to be adaptable in terms of when you work. Logistics roles often need evening, weekend or after-hours work depending on business demand.
Many roles state they involve challenging work environments. Examples are being able to lift a certain weight or being comfortable working in a noisy environment. Even if you have the skills to do the role, this working environment may not suit everyone.
Some roles are paid at a standard rate (for example, not over the going rate for a certain role).
Is an Amazon Career Right for You?
As a large company, Amazon offers jobs in a lot of areas. It is an organization that is constantly innovating in the products and services it provides to its customers.
Amazon jobs vary in pay, with some of the specialist jobs being dependent on experience.
When deciding whether an Amazon career is right for you, do your research into the role.
Think about the work location and take into account the working environment.
Amazon offers shift-based and part-time working patterns. Consider whether these hours suit you and your circumstances.
Depending on the role, consider whether you would be able to commit to working after the stated hours if required to.
Compare this with other similar jobs in your location or field.
This will give you an idea of whether the role suits your skills and circumstances, and whether you feel the working culture at Amazon is aligned to your values.
Final Thoughts
Amazon is at the cutting edge of the modern world.
As the world's largest online retailer working at Amazon gives you a chance to be part of a huge company that is continuing to grow. Think about whether a career at Amazon is the best strategic decision for you.
Keep Amazon in mind if it offers careers in your field of specialism, or if you want a role that offers continuing development.
Continue to weigh up how Amazon compares within your industry, not only from a pay and working environment perspective but also as an employer as a whole.