Police Exams (2023 Guide)
A List of Police Exams Available for Practice in 2023
Should you wish to work as a police officer in the US, you must first pass a police entrance exam as part of the recruitment process.
The actual exam will vary depending on where in the US you apply to work in law enforcement.
Passing the entrance exam is just one factor of eligibility to work as a police officer in the US. Other factors include:
US citizenship
Minimum age of 21 years and maximum of 39 years
high school diploma, General Education Diploma (GED), or equivalent
Valid US driver's license
Registered with the Selective Service System; or exempt due to at least two years' US military service
Passing a background investigation and a physical health check
Generally, a score of 70% is required as a minimum pass rate.
Still, the high number of Americans seeking to work in the US police force means the higher the score you attain, the better your chances of recruitment will be.
What to Expect on a Police Entrance Exam in 2023
The exact format of the police entrance exam differs from state to state.
However, the purpose of all of the entrance exams is to assess whether you are suitable to work as a US police officer.
Do you have the correct level of cognitive abilities, for example, math and language skills?
Are your problem-solving and logical skills a good fit for the job?
Can you easily judge whether a problem may arise and know how to de-escalate tensions?
Whichever police entrance exam you take, it will cover the following topics:
Basic Math
You will be assessed on your basic math skills, including addition, subtraction, division and multiplication.
Basic math questions are multiple-choice.
Generally, you will not be allowed to use a calculator; however, a paper for workings out will be provided.
Example Question
The following items are stolen from a property:
Jewellery $2,435
Digital camera $790
Desktop computer $1,250
Printer $330
1. What was the total value of all the stolen goods?
a) $4,705
b) $4,785
c) $4,805
d) $4,810
Example Question
2. Which is the least expensive stolen item?
a) Jewellery
b) Digital camera
c) Designer clothes
d) Printer
Vocabulary, Grammar and Spelling
As a police officer, you will be expected to possess the ability to express yourself clearly and accurately, both verbally and in writing.
You will therefore be assessed on your vocabulary, grammar and spelling.
Example Question
1. In the following sentence, choose the correct missing word.
Burglary is committed when a person enters or remains in a building ____, with the intent to commit a crime.
a) Lawfully
b) Quietly
c) Unlawfully
d) Hidden
If you need to prepare for a number of different employment tests and want to outsmart the competition, choose a Premium Membership from JobTestPrep.

You will get access to three PrepPacks of your choice, from a database that covers all the major test providers and employers and tailored profession packs.
Example Question
2. Which word in the following sentences is misspelled?
Police officers respond to the scene of a burglery. Four witnesses give varying accounts of the incident.
a) Scene
b) Burglery
c) Witnesses
d) Varying
Reading Comprehension
This type of question assesses how well you can gather information from written sources, relay that information clearly and draw logical conclusions.
Example Question
Police officers investigate a burglary at Apt 3, 672 West Avenue. They discover that the door has been forced open.
The tenant, Miss Moore, states that she was at work, leaving at 8.30 am and returning home at 6.00 p.m. She tells the officers that her jewelry and a brand new tablet are missing.
Upon interviewing the residents who live on the same floor, they receive the following witness reports:
Mr Jarvis in Apt 1 states that he has been at work all day. He saw Miss Moore leave in the morning when he went to work.
When he came home at 4.00 p.m., he saw nothing suspicious, but he does not pass Miss Moore's apartment to reach his own.
The resident of Apt 2 is out.
Mr and Mrs Holmes, a retired couple living in Apt 4, state that they heard movement in Miss Moore's apartment around twelve.
However, they did not hear the door being forced open. They had been watching the TV with the volume turned up loud before turning it off to have their lunch.
Miss Lane in Apt 5 states that two young men passed her in the corridor when she left to go to work just before 11.30 a.m.
They were both white, in their early twenties or late teens, and dressed casually. She had never seen them in the building before.
1. According to the passage, the two young white men seen by Miss Lane must have burgled Miss Moore's apartment.
a) True
b) False
Example Question
2. According to the passage, who is known to have left the building during the day?
a) Miss Moore
b) Miss Moore and Mr Jarvis
c) Miss Moore and Miss Lane
d) Miss Moore, Mr Jarvis and Miss Lane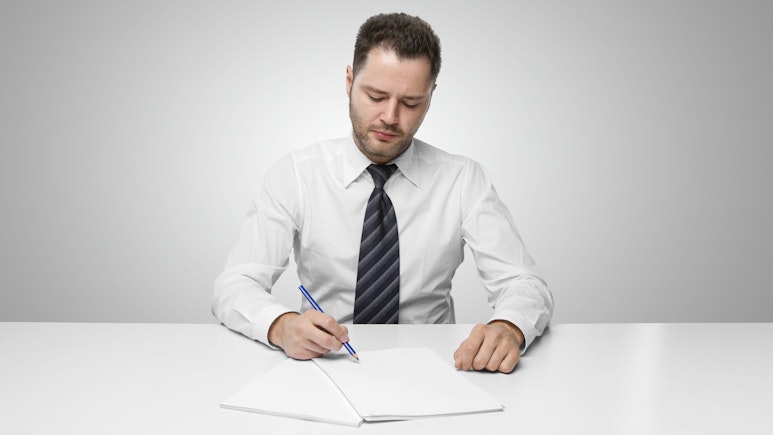 How to Prepare for the Police Exams
Memory and Observation
This type of question will assess the level of your memorization skills and how well can you recall details from what you encounter.
Generally, you will be presented with a video, a photograph or a sketch.
Once the viewing time has ended, you will be asked memory-based questions.
For example,
How many perpetrators were apprehended at the hostage site?
How many perpetrators were apprehended after and away from the hostage site?
How many vehicles were used to barricade the hostage site?
Facial Recognition
Facial recognition questions assess how well you can recognize a person from a previous encounter and how well you can recognize that person if their appearance has been altered.
For example, if they change their hair color, wear a hat or attempt to disguise their appearance in some other way.
Questions will generally feature a visual aspect such as a photograph, sketch or video.
Orientation
In this context, 'orientation' means how well you can judge where you are in relation to another item or how easily you can identify your location and therefore plot an efficient route.
You will generally be provided with a map or floorplan and asked to answer questions.
For example:
You are provided with a map of a section of New York and given details of a mugger's route. The question asks which compass direction – North, East, West or South – the mugger was last seen traveling.

You are provided with a floorplan of a large house and questioned on details such as number of bedrooms or quickest route from one area of the house to another.

You are provided with a map of a school site, given details of a threat, and asked to map the safest route for conveying pupils and teachers off the site.
Decision Making, Problem Solving and Situational Judgement
Police officers rely on being able to:
Make effective assessments
Notice when a problem situation has occurred or may occur in the future
Arrive at quick decisions
Find solutions to problem scenarios
This part of the police exam will test all of those skills.
You will generally be presented with a typical scenario faced by the US police and asked to consider the correct response based on the information provided and US legal policy.
How to Prepare for a Police Exam in 2023
If your career of choice is to work in law enforcement, preparing for the entry exam is an important factor in giving yourself the best chance possible of recruitment into the US police force.
Step 1. Source Information on the Exam
The format of the police entry exam will vary depending on which state you wish to work in.
Therefore, contact the police department you want to apply to for full details on:
The police exam they use and its format; for instance, the different sections included and the exam time limit
Any police exam study guide they provide
Any police exam preparation sessions that you could attend
If they do not provide a study guide, they may be able to point you to third-party testing guides instead.
Step 2. Create a Study Plan
Creating a study plan can remove any excuses that might prevent you from setting aside time regularly to prepare for your police entrance exam.
Make an appointment to study in the same way that you would make an appointment to go to the doctor or have your car serviced.
Mark it in your diary and keep to it.
Your study plan might include:
Taking practice papers
Researching the entrance exam and the job
Playing memory games
Solving math problems
Researching relevant US legal policy
Step 3. Take Practice Papers
Build familiarity with the kind of questions you will face in the police entrance exam using practice papers.
Some of these are available free of charge, while others will cost a fee or subscription.
Other than the police exam study guide from the relevant police department, you may also be able to source practice papers and sample questions from:
Step 4. Undertake Timed Practice
One of the biggest causes of exam-tension is the time element.
Using practice papers can help with this as it provides you with an idea of how well you can perform within the exam time limit.
Timed practice also demonstrates how long it might take to answer each question and improves your ability to work at speed.
This allows you to put together a time plan for the actual exam so you know how long to spend on each section.
Step 5. Practice Memory Games
Memory games can be an ideal way to improve your memorization and observation skills.
Memory games include:
Trying to remember a long series of digits
Playing the 'what is missing?' game with several items, a cloth and someone to remove items
Writing down details of what you have encountered while outside
Memory game books
Memory exercises offered by apps like Lumosity or CogniFit Brain Training
Step 6. Find Out What to Expect on the Day
Practice papers are ideal for relieving exam tension by building familiarity with the exam format.
Another way to help remove stress is to find out precisely what will happen on exam day.
For example,
Is the exam on a first-come-first-served basis?
When and where will the exam take place, and how will you travel there?
What ID and other documents must you take with you?
What can you take into the exam venue?
What is banned from the exam venue?
How do you make yourself known when you arrive?
What happens once the exam comes to an end? Can you leave immediately? Can you return to the venue?
How and when will you receive your results?
Final Thoughts
Working for the US police force is a popular career option.
It receives many more applications each year than there are positions to fill.
The exam is one of the more difficult career entrance tests. Therefore, provide yourself with the best chance possible of success by thoroughly researching and preparing for the exam well in advance of the day.