The USPS 474 Exam (2023)
What Is the USPS 474 Mail Carrier Exam?
The United States Postal Service (USPS) (or US post office) is the second-largest employer in the US and has a reputation for being fair, honest and supportive.
It has seemingly endless career and career development opportunities, competitive salaries and some of the best employee benefits in the country.
Furthermore, as an employee, you are supported and encouraged to pursue your career goals.
Therefore, many Americans apply for positions within the US Postal Service.
To help filter the number of USPS job candidates during recruitment, the USPS requires everyone to sit pre-employment exams to test specific skills and abilities after sending in a successful job application.
There are many different exams, but the USPS 474 exam is the first virtual entry assessment (VEA) you will complete when applying for mail-carrying roles.
Such roles include:
Mail Handler
Mail processing
City Carrier
City Carrier Assistant
Casual City Carrier
Rural Carrier
Rural Carrier Associate
Assistant Rural Carrier
The virtual entry assessment is a computer-based exam that you need to be prepared for as you only have 72 hours to complete it.
You can receive the link anytime after submitting your application, and there are no exceptions or extensions.
The passing score is 70%, and according to the USPS, 80% to 90% of candidates fail the postal exam.
It is for this reason that you need to be prepared for the 474 Virtual Entry Assessment.
From 2019, the USPS 474 exam replaced the 473 version.
When conducting your research, ensure you are looking at information regarding the 474 postal exams.
The following article will explain the sections of the 474 postal exams and how to best prepare for them.
USPS 474 - Why the Change in Exams?
As the USPS has moved its priority to customer service, it became necessary to update the recruitment exams.
The old 473 exams focused on the technical details of the role, such as matching addresses and route designations.
The new 474 exam focuses more on customer interactions, with a small section dedicated to daily tasks.
Practice USPS 474 Exam with JobTestPrep
What Are the Sections on the US Postal Exam 474?
The 474 exam consists of three sections:
Work Scenarios
Tell Us Your Story
Describe Your Approach
Work Scenarios
This first section is designed to measure your situational judgment.
It has eight questions, and although there is no official time limit, you are encouraged to finish in no more than seven minutes.
You will be presented with hypothetical work scenarios, and you need to decide how you would react.
It measures:
How quickly you think on your feet
Your general approach and attitude
Common sense
Teamwork skills
Leadership skills
This section aims for recruiters to gain a clear understanding of how you are in the workplace and if you fit their culture.
Take an USPS 474 Test with JobTestPrep
Example Question
While out on a delivery, you are asked about zip codes. The customer wants to return the delivery but cannot read the full address. The street is clear, but the ink has run, making the zip code illegible. The customer doesn't know how to find this information.
Which action are you most likely to take?
1. Explain where the information is located and check if they need further assistance
2. Open up the USPS website so you can find the zip code right there for the customer
3. Direct them to the website only
4. Direct them to the specific page on the website and make a mental note to check back with them the next time you see them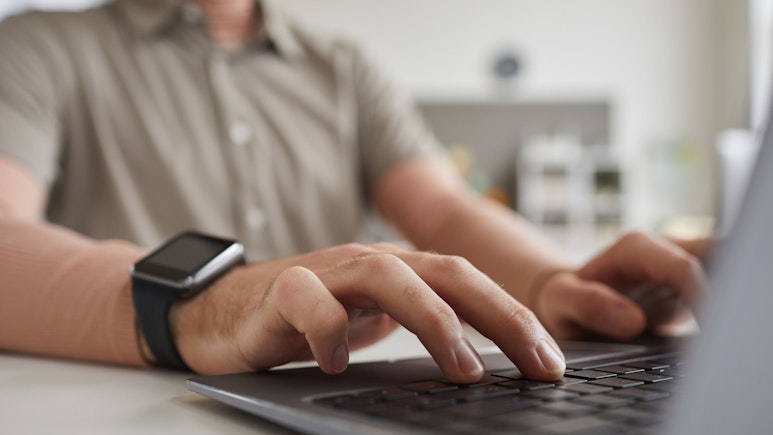 Passing the USPS 474 Exam in 2021
Tell Us Your Story
This section asks about your past experiences and responses.
This helps recruiters evaluate how you are likely to act in the future.
There are 20 multiple-choice questions, and once you have submitted your answer, you cannot go back and change it.
Again, there is no set time limit, but you should aim to complete this section within two minutes.
Example Question
What is the longest you have stayed in one job:
A – Less than three months
B – Three months to a year
C – One to two years
D – Two to five years
E – Five to 10 years
F – 10 years or more
If you need to prepare for a number of different employment tests and want to outsmart the competition, choose a Premium Membership from JobTestPrep.

You will get access to three PrepPacks of your choice, from a database that covers all the major test providers and employers and tailored profession packs.
Describe Your Approach
The last section of the 474 postal exams is similar to a standard personality test.
It will ask questions that assess your personality in different work-related issues and tasks.
There are 56 questions, and you should aim to answer them all in six minutes.
The question format differs slightly from other sections and personality tests.
In the 474 exams, each question comes with two opposing statements, and you need to decide how much you agree with them.
You should also note that is section uses normative or comparative scoring.
This means that recruiters can see how your skill set and values compare to other applicants and concerning the company's needs.
Example question:
A: Achieving my goals is the most important thing to me.
B: Always doing my best is the most important thing to me.
A = Very like me
A = A little like me
A = Nothing like me
B = Mostly like me
B = Somewhat like me
B = Nothing like me
Some questions look for different skills, while some evaluate the same skill. The only way to ensure you are not giving conflicting answers is to be honest.
You can want to achieve all your goals and do your best; however, you need to decide which one you value more.
Take an USPS 474 Test with JobTestPrep
How to Ace the USPS Postal Exam 474: Study Guide for 2023
The USPS 474 exam is exceptionally competitive. But there are practical and useful steps you can take to help better prepare yourself.
Step 1. Understand the Test and Question Formats
This postal exam follows the format of many personality tests.
It requires you to either draw on past experiences or put yourself in new scenarios.
Nothing on this exam assesses technical skills or topics you need to learn.
Ensure you thoroughly know your work and education history.
Step 2. Sit Past or Practice Exams
There are plenty of personality and psychometric tests available online for test prep.
Some websites, such as JobTestPrep, offer practice tests that imitate the real 474 exams.
Take the time to complete as many tests as you can.
Not only will this help you prepare for the real 474 exams, but it will also give you a deeper understanding of your personality, strengths and weaknesses.
This type of knowledge is great for personal and professional development as you know what areas you need to develop and which to promote.
Step 3. Research USPS and the Job Description
Understanding the company's values and norms will help you know what type of employee it is looking to recruit.
Reading the job description and knowing what will be expected of you can help with the Work Scenario and Describe Your Approach sections.
While you should always be honest, slightly directing your answers to suit your job description will help your overall score.
For example, completing all your tasks is a priority, but helping a customer will always come first.
Step 4. Understand the Required Skillset
Learn the principles of teamwork, leadership and customer service. These are the three primary skill sets the USPS is looking for.
Understand the key attributes and factors that make someone a good leader and team player.
Step 5. Practice Against the Clock
An update to the 474 exams was the removal of time limits.
However, the instructions on two sections suggest that the quicker you complete them, the better.
Practice running through personality and practice tests under timed conditions so you know how quickly the time moves.
If you find that specific questions take you longer to complete, focus on practicing them until you become confident.
Tips for the Day of the USPS 474 Exam
Find a quiet and comfortable place for your USPS 474 exam. The link can be sent to you anytime after submitting your application. You want to find a place with a good internet connection and where you won't be disturbed.

Once you have submitted your answers, you cannot change anything. Be 100% sure before submitting.

Read the instructions and questions carefully. You may be conscious of time, but speeding through a question may lead to mistakes and wrong answers – particularly in the Describe Your Approach section.

Do not over-analyze the question. This exam values speedy answers because recruiters are looking for those who think fast. Go with your gut instinct as it is usually right and will likely be the more honest answer.

Ensure you have had a good night's sleep, eat a substantial meal, and are fully hydrated.
Frequently Asked Questions
The best way to pass the extremely competitive post office assessment test is to practice using different personality and psychometric testing, and to really know what the role you have applied for is looking for.
You can find out more about this in the job description, which will also demonstrate the skills that you will need too.
The USPS Virtual Entry Assessment (VEA) is a test that is designed to be used as part of the pre-employment screening process for different roles.
The USPS 474 is the VEA for people that have applied for mail-carrying roles, and it is an online assessment that you take at home and in your own time.
The 474 Postal Exam contains three sections – Work Scenarios, Tell us Your Story and Your Approach to Work. Candidates must answer a combination of scenario questions, personality assessment questions and multiple-choice questions.
The questions on the 474 Postal Exam are not especially hard to answer. That said, many test-takers find the 474 Postal exam hard due to a lack of test preparation and research.
For example, if there are inconsistencies between the answers that you give in the application form and the test, this will be detrimental to your exam score.
Without a clear understanding of the job role, you will be unable to answer the test questions to the expected standard. The best way to prepare and achieve the highest possible score is to research the job role and practice answering 474 exam questions online.
You can expect to complete the 474 Postal exam in approximately 45 minutes. There are no set time limits, but you should aim to complete the Work Scenarios section in seven minutes, Tell us Your Story in two minutes and Your Approach to Work in six minutes.
The test contains 84 questions in total.
The minimum passing score on the 474 postal exam is 70. A good score is subjective – but the higher your score, the more chance you have of being hired. A high score will also help to fast-track your application, meaning you will be able to start work more quickly. A score above 90 will help you to start work much faster than a score of 70.
You can take the 474 postal exam on multiple occasions; however, you will not be able to retake the test straight away.
If you do not achieve the minimum pass score of 70, you will need to wait 12 months before you will be able to take the test again. If you achieve a score of 70 or over but you want to improve on this, you will have to wait two years before you will be permitted to do so.
The next step after passing the 474 Postal exam is to complete the other pre-hire requirements. These include filling out an application form, submitting the Medical Examination Report (Form 1507), passing a drug screening test and attending a face-to-face interview.
Final Thoughts
The fail rate of the 474 postal exams can be off-putting; however, if you prepare properly, you increase the chances of being in the successful 10%.
Research the USPS, the culture, its values and its mission. This will help you understand what type of people they are looking to recruit.
The exam updates are customer-focused; therefore, you know your answers need to demonstrate exceptional customer service skills.
You also need to show common sense, teamwork and leadership skills.
Before applying, take the time to find examples of when you have demonstrated all these skills; this will help you in the Tell Us Your Story section.
You should also research what teamwork and leadership entail and how they are demonstrated in different scenarios.
Finally, have confidence in yourself and your ability.