How to Pass the NYC Gifted & Talented (G&T) Test in 2023
A List of Gifted and Talented NYC Tests available for Practice in 2023
If you believe your child is gifted or talented beyond their years, you might want them to take a test as a deciding factor.
Having their gifted and talented status confirmed will enable the educational establishment to best help your child excel.
This article looks at the NYC G&T test, which is used within New York City by the department of education to assess whether a child in public school would benefit from entering their gifted and talented program.
What Is the NYC G&T Test?
The NYC G&T test can be given to children within New York City, from kindergarten (pre-k) to Grade 3, if they are excelling in certain areas more than other same-aged children.
Parents may want to test their child to see if they would benefit from entering specialized educational programs.
For instance, if you notice that they have a talent for mathematics or English – more so than other children their age – you might want to get them assessed to ensure they are making the most out of their educational experience.
The NYC G&T test is currently the only method by which a child can be accepted into a specialized program.
So, if your child is showing signs of extra talent and education and you want them to continue their education in a gifted and talented establishment in NYC, then this test is an effective way to assess their levels and ultimately help increase their learnings.
The assessment is comprised of questions from two sets:
Children are encouraged to prepare for the test the same way they would for a teacher assessment. The assessment cannot be repeated, so practice is of utmost importance.
By taking this assessment, you will also ensure that your child is in the right class currently and is being challenged academically.
Prepare for NYC Gifted & Talented (G&T) Test
When Should You Apply for NYC G&T?
If you notice your child's abilities early, it is beneficial for you to apply for the program as young as kindergarten.
The limited places get filled up quickly, so the sooner the better.
However, if you have waited or feel like you've missed the chance, still keep an eye on places – you may be lucky and find space has become available due to a cancellation.
Before The Gifted and Talented NYC Test
Children must be nominated by their teacher to be eligible for the assessment. Parents cannot submit their children directly.
Further, there is the NYC G&T assessment shortlist. This is also sometimes referred to as a 'lottery'.
There are eligibility criteria for getting on this shortlist centered around skills like verbal and non-verbal reasoning, foundations of maths, science and literacy, music, and spatial awareness. However, the specifics are not fully released to the public.
If the child gets on the shortlist after their teacher's nomination, then they can proceed to the test.
The NYC G&T Assessment
The NYC Gifted & Talented test consists of multiple-choice questions. It is split into two parts:
Verbal Skills – This section is about verbal classification, reasoning and verbal analogies. There are 30 questions in this section. These are taken from the Otis-Lennon School Ability Test (OLSAT).

Non-verbal skills – Questions here are more about pattern recognition, reasoning and understanding sequences. For example, they could be on numerical reasoning, music or spatial awareness. This section has 48 questions, taken from the Naglieri Nonverbal Ability Test (NNAT).
If the child is younger, there is an earlier part of the assessment that looks to demonstrate the child's ability to understand, focus on sounds and acknowledge mathematical equations and how to follow directions.
Further, if the official assessment is not currently running, the child's teacher can perform the assessment, so the child does not miss out.
How Is the Gifted and Talented NYC Test Scored?
The raw scores are the number of questions in each section that the child answered correctly. In the non-verbal section, there's a maximum of 48 and in the verbal section 30.
The child's overall score is based on both the NNAT (non-verbal) and the OLSAT (verbal) sections. Both scores are split equally 50-50.
The raw scores are converted into a percentile ranking. A percentile rank shows what percentage of test-takers the child scored more than.
For example, a child with a percentile rank of 95 scored better than 95% of the other test-takers.
There are two gifted and talented programs in New York City:
Citywide programs
District programs
The minimum requirement to get into the citywide gifted and talented program is the 97th percentile or more, and the district program requires a score in the 90th percentile or more.
Therefore, it is the overall gifted and talented exam percentage score that the child receives that will decide whether they have successfully been admitted to the NYC G&T program.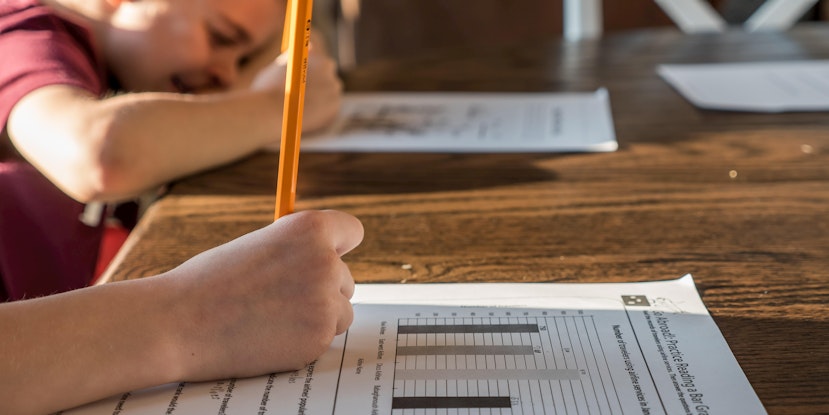 How to Pass the NYC Gifted & Talented (G&T) Test
If you want 12-month access to all the practice resources for this test, our partner TestPrep-Online.com offers a Family Membership.

Family Membership gives you access to all the TestPrep-Online resources for the next 12 months. You will also get two separate accounts, which can be very helpful if you have two children preparing for their tests.
Get a Family Membership with 12-month access
Example Question
Lisa purchased 12 candy bars to share with her family, you can see each candy bar pictured below. They ate a quarter of the candy bars. How many candy bars do they have left?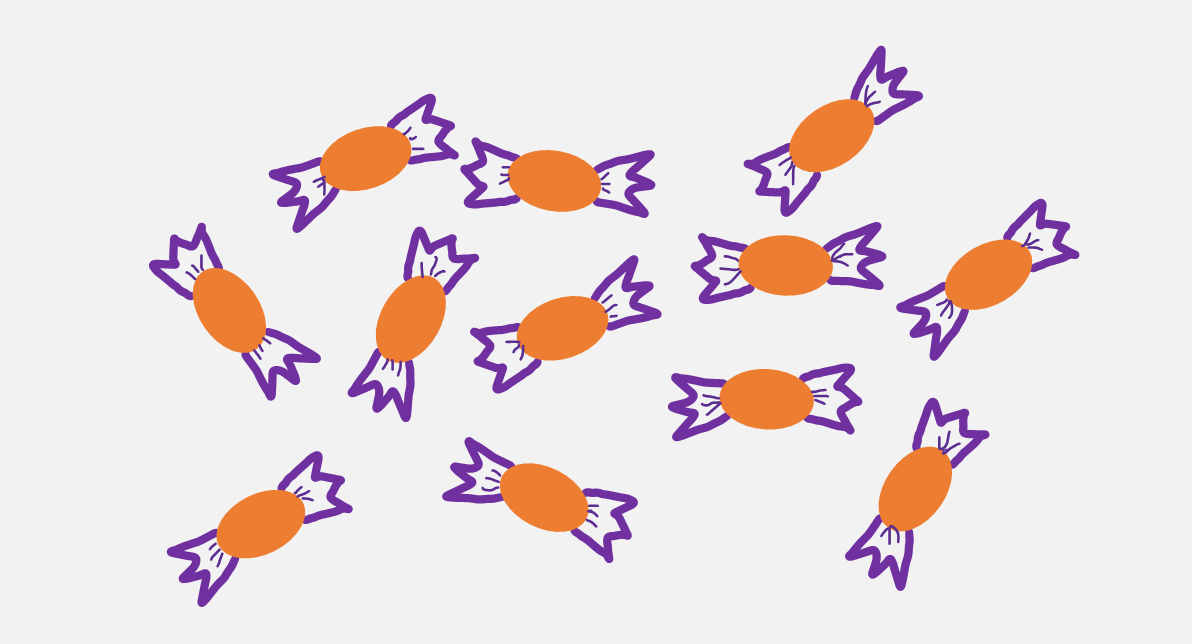 a) 2
b) 6
c) 3
d) 9
Example Question
Point to an image that matches this description:
There is a square inside a triangle, and another square to the side.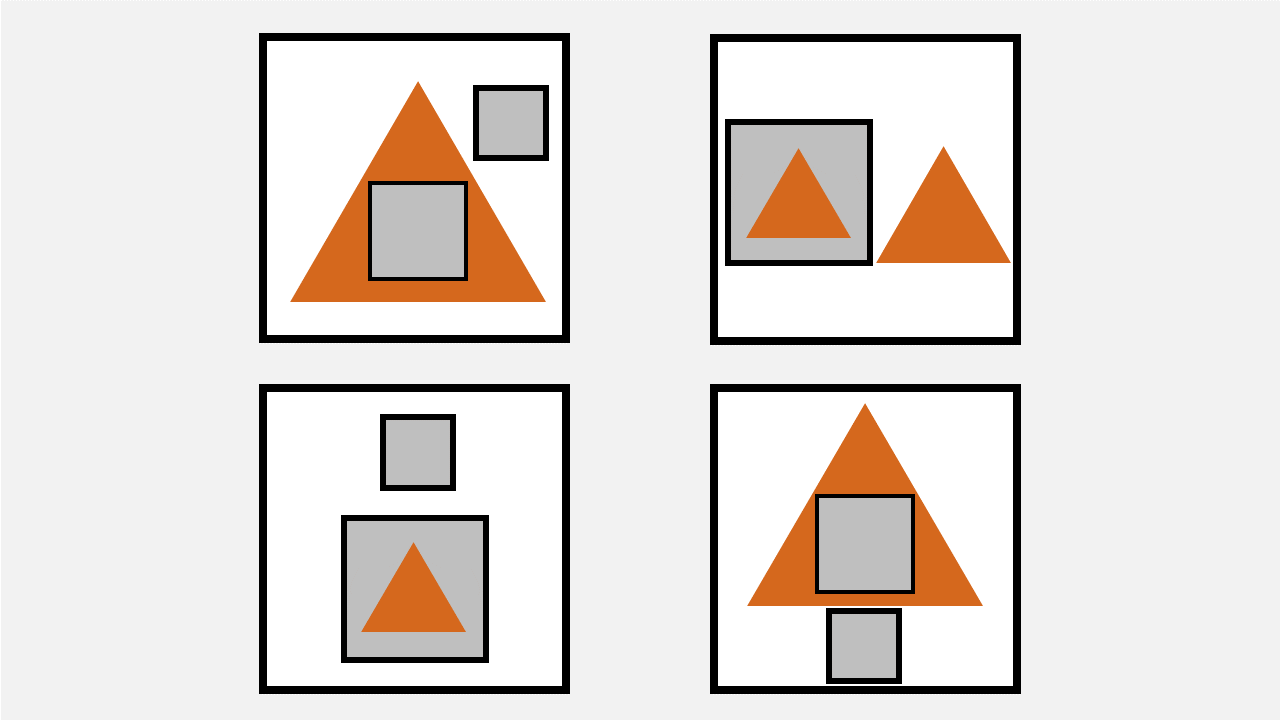 Example Question
Can you tell which image is missing from the below sequence?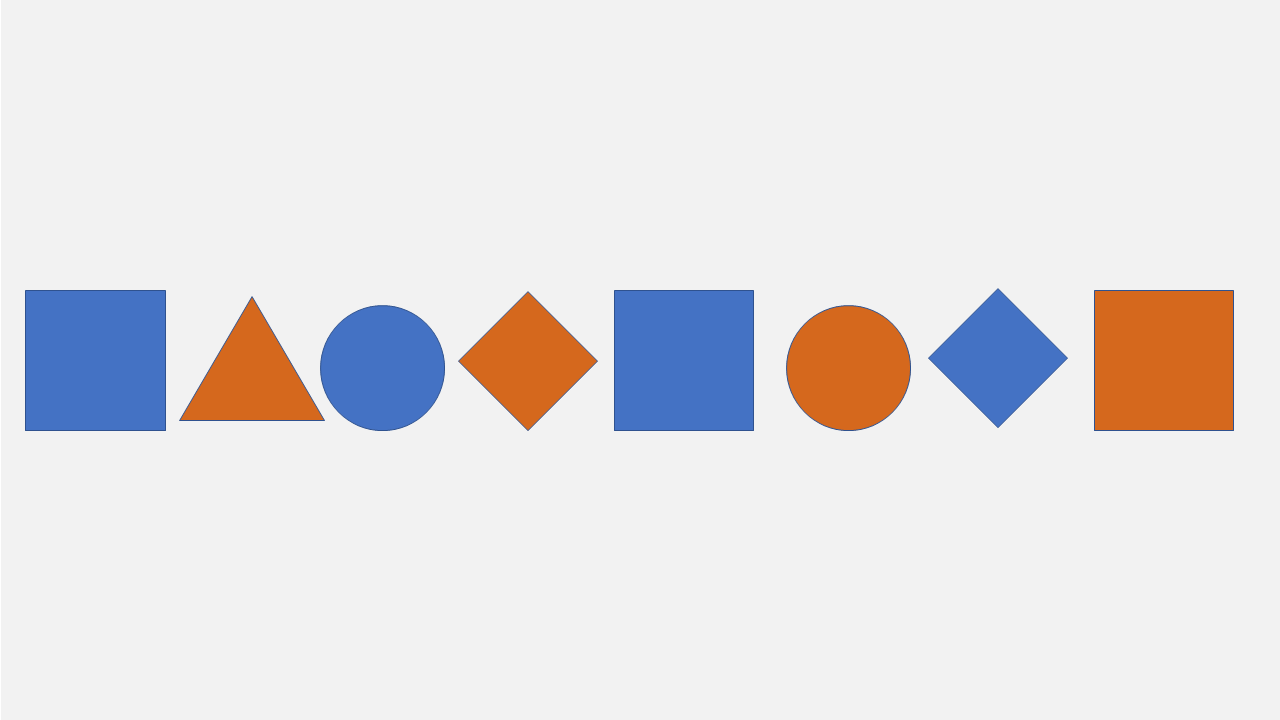 How to Pass the Gifted and Talented NYC Test in 2023
If you feel your child is ready to take the test and that it is a natural next step in your child's education, follow these tips to help get them ready for the exam and get used to some of the questions they might get asked during the assessment:
Step 1. Read to Your Child From an Early Age and Quite Often
By introducing your child to words and stories young, you will be giving your child ample room to expand their mind and really absorb new words and concepts.
The more you talk to them from an early age the more they can pick up.
This will leave them in good stead before they even attend kindergarten. Switch up the books sometimes so they will have experience with different words.
Step 2. Encourage Them to Read
Add fun to everyday activities by testing your child's reading skills on items you see around.
For instance, if you are walking down the street and see a sign, get them to recite the words on the sign.
If they reach a word they don't know, you can take the chance to teach them a new word without it feeling like a designated education time, which may make it more entertaining for your child to engage with.
Step 3. Learn Simple Phonics
Activities that involve the use of phonics are known to help ignite cognitive abilities in younger children.
It can also be beneficial for slightly older children. It will not only keep their mind alert, but it could also be fun for them and could be a playful activity you do together.
Step 4. Sing Songs
Singing songs can make learning more fun. Everyone engages better with learning when they are motivated, and children love to play.
For example, think of songs that feature numbers in them; this will not only help their verbal abilities (and have fun at the same time), but it will get them familiar with the use of numbers in a playful way.
Step 5. Get Them Comfortable With Sitting Still
This is an important part of the process, as your child will have to sit still for a certain amount of time to take the test itself.
It is always good to get them used to sitting in the same place for some time.
It will help them understand and remember when they come to the day of the assessment. You could even turn it into a game, like rewarding them for sitting still for some time or using music.
Step 6. Counting Objects
You can use everything in your daily life to help prepare your child for the verbal and non-verbal parts of the test.
For instance, you can count how many steps it is to get somewhere, or you could count signs on the way to school. This will help them with the numerical part of the test and have fun at the same time.
Step 7. Play With Jigsaws
Jigsaws are a wonderful way to keep the mind active. Putting together a jigsaw will help them develop good spatial awareness, cognitive function and memory.
You do not have to just do one in person, either. There are many jigsaw apps around that your child can play with if you do not have a physical version.
Step 8. Use Games to Build Up Spatial Awareness
Building games and origami are other great ways to help increase your child's spatial awareness.
It will also keep their minds open and active. These types of games are good preparation for the non-verbal imagery-based questions.
Plus, it is a fun way to spend time with your child while teaching them at the same time.
Step 9. Review What Each Question Word Means
A question word is something that sparks an answer.
For instance: "what did you have for dinner?" or "who are you going to the movies with" – the question words are 'what' and 'who'.
This is a good opportunity to play games with your child using words and get them used to the difference between each question word.
This type of activity will get them more used to the verbal reasoning part of the assessment.
Step 10. Ensure They Have Plenty of Rest Before the Assessment
This is a key priority before any kind of examination. It is important that your child is fully aware and fresh-minded o the day they take the test.
Step 11. Take a Practice Test
For older children, there are plenty of prep tests around that can help get them ready for various forms of questions.
The tips here are just a few things you can do to ensure your child stands out from the rest, whether they are being examined in a formal environment or by a teacher.
Frequently Asked Questions
Depending on what grade your child is in, they will prepare for the test differently. The test is taken in kindergarten (approximately 4-year-olds), 1st grade, 2nd grade and 3rd grade.
The best way to prepare for this examination is to sit down with your child and go through some practice questions.
Do not force them to perform well as this will only discourage them from doing the examination. They should feel comfortable before the test.
The questions on the gifted and talented test are simple. At the kindergarten level, a child will be tested on their basic cognitive skills such as listening, reading and logical classification.
As your child increases in age, the questions on the gifted and talented test change. Your child will be tested on the skills they have learned in school.
The NYC gifted and talented test is a combination of verbal and non-verbal questions.
There are a total of 78 questions, with 30 being verbal and 48 being non-verbal.
There is no set time for the test, but it usually takes pupils no longer than 2 hours to complete all of the questions.
As a gifted and talented test is taken by children at a young age, there is no need to put a lot of pressure on them to revise.
This is a test that examines a child's natural logical abilities and how quickly they can absorb information.
In this regard, keep any preparation fun and active. Avoid making your child sit for hours in front of a textbook.
Use flashcards, games and quizzes with prizes to best prepare your child.
Final Thoughts
If you are looking to have your gifted child admitted to the NYC G&T program, then start practicing for the application assessment as early as you can. The seats compared to the children applying are small, so the earlier the better.
The multiple-choice sections of the non-verbal and verbal parts of the examination could change, as they are regularly reviewed, so it is imperative you look into the latest format of the assessment before you put your child forward and start preparation.
The same goes if your child is being assessed by a teacher and not in a formal examination setting. Do your research into the most current format of the exam.
Follow the tips and tricks given above to ensure your child is fully prepared for the test – the aim is to make them stand out from other children.
Finally, if you are not sure if the NYC G&T test is the right thing for your child, speak to an educational professional or another parent whose children have successfully entered the program. This will help you decide if this is the right step for them (and you).