The Amazon Maintenance Technician Test (2023 Guide)
What Is the Amazon Ramsay Test?
Amazon uses a version of the Ramsay Mechanical Aptitude Test for the recruitment process for maintenance technician positions and Reliability, Maintenance and Engineering (RME) technicians.
Amazon is dedicated to building a diverse and inclusive culture, and to achieve this, all employees are expected to follow a set of leadership principles designed to enhance the customer journey when using any of the Amazon services.
Customer Obsession
Ownership
Invent and Simplify
Are right, a lot
Hire and Develop the Best
Insist on the Highest Standards
Strive to be Earth's Best Employer
Success and Scale Bring Broad Responsibility
Think Big
Bias for Action
Frugality
Earn Trust
Dive Deep
Have Backbone, Disagree and Commit
RME and Maintenance Technicians work as part of the Facilities, Maintenance and Real Estate Teams.
They are responsible for keeping systems working that are essential for the proper performance of the business.
Technicians ensure that machines are maintained to a high standard, safety practices are adhered to, and perform preventative maintenance.
As this is so important to a tech-based business, the screening process for maintenance tech positions is rigorous and thorough, including rigorous interviews and a challenging pre-employment assessment.
The Ramsay Corporation specializes in employment assessments and HR consulting services for industrial, processing and distribution businesses.
The Ramsay Mechanical Aptitude Tests are considered the gold standard for recruiting into these industries, and the assessment used by Amazon is a bespoke collection of questions designed to test the aptitudes, skills, and knowledge necessary to be successful.
Applicants for maintenance roles at Amazon can expect to take the Ramsay Amazon assessment in the early stages of the hiring process, and the answers that are given will help the recruitment team to assess whether you have what it takes to be successful.
What Topics Are Covered on the Amazon Online Assessment?
One of the major difficulties faced by applicants who are going to face the Ramsay Amazon assessment test is that the content of the questions is not published, but there are some things that are known about what you can expect.
There are three levels of Amazon Tech tests, although it is more likely that you will face either the Tech 2 or Tech 3 assessment.
The entry-level assessment is Tech 1, Tech 2 is the intermediate version for above-journey level C, and the Amazon Tech 3 is an advanced test set for Level B.
Each assessment has 75 multiple choice questions across a range of topics designed to cover all the skills. The assessment is 2.5 hours long.
To take the test, you will receive an email with a link. Before you start, you will need access to a computer, a web camera, a microphone and either headphones or speakers and a government-issued photo ID.
You will be monitored while you take the test.
During the test, you can use scratch paper and a pen to make notes.
The scoring system is that you will be qualified or unqualified - then the Amazon recruitment team will decide on the percentile they want to take further through the application process and onto the interview process.
The raw score you get will show how many questions you get right, which is then compared against other test takers to get a percentile result.
This means that to get through the tests, you need to score well on your own test and score better than other candidates, too.
Practice Amazon Maintenance Technician Test with JobTestPrep
Amazon Tech 2
Print Reading
In this assessment, you can expect questions on reading drawings and prints, equivalent measurements, and schematics.
In the Amazon Tech 2 test, there are ten questions on print reading.
Power Transmissions and Preventative Maintenance
This section of the test focuses on what makes systems work and how fault finding can be used to look for signs of wear, tear, and damage.
You can expect 18 questions on this.
Practice Amazon Maintenance Technician Test with JobTestPrep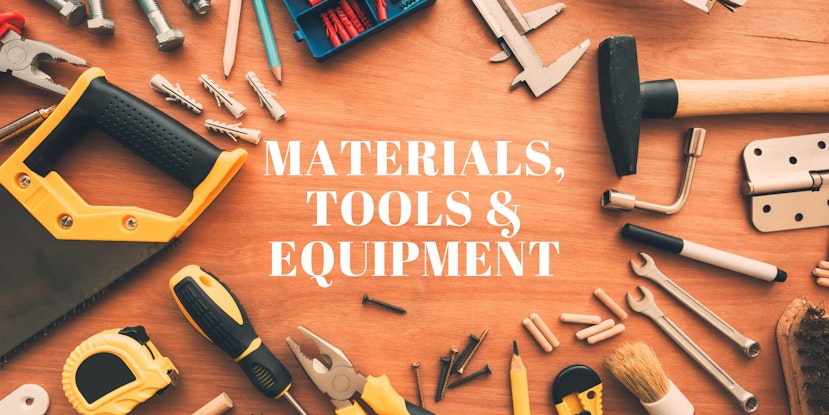 How To Pass the Amazon Maintenance Technician Test in 2021
Materials, Tools and Equipment
Identifying tools, choosing the right materials, and using equipment correctly and safely is the focus of this section. There are five questions.
Pneumatics and Hydraulics
Understanding the way gas operates under pressure in machinery and how water can help make processes work.
It is also important that you can read dials and monitors and understand what they mean.
There are eight questions in this section.
Electrical Theory and Control Circuits
Beyond a basic understanding of the essential components of a circuit, knowledge of the various laws regarding electrical theory, and building circuits, fault finding is also a part of this section.
There are 22 questions in this part of the assessment.
Test Instruments
Choosing the right methods and equipment for testing processes and machinery is an integral part of the knowledge required to be a successful maintenance technician.
In this section, there are 12 questions.
Amazon Tech 3
In the Tech 3 assessment, the knowledge being tested in each section is much the same as in the Tech 2 test, just with more difficult questions.
Print reading – Nine questions
Power transmissions and preventative maintenance – 17 questions
Materials, tools, and equipment – Four questions
Pneumatics and hydraulics – Eight questions
Electrical theory and control circuits – 22 questions
Test instruments – 11 questions
Electronics and PLC
This section is not in the Tech 2 assessment. It features 11 questions on the way electronics work with Programmable Logic Controllers (PLC). This includes testing reliability, programming and fault finding as well as maintenance.
Throughout the assessment, you will be asked questions about forces and motion, energy and other physics principles.
Prepare for Amazon Maintenance Technician Test with JobTestPrep
How to Prepare for the Amazon Maintenance Technician Test in 2023
Step 1. Sit Past Papers/Practice Exams/Get a Prep Pack
The Ramsay Amazon assessment is designed to be tough – so sitting practice exams is a great way to sharpen your mind regarding the various topics that are tested.
Prep packs are a great option because they include practice questions and the answers and tips and tricks that you can use to improve your performance.
Step 2. Revise Mechanical Principles
When you begin the application process for a role with Amazon as either a Maintenance Technician or RME Technician, it is a good time to revise mechanical principles.
There will be questions about physics and basic electronics and more specific questions about machinery and processes.
When you get the invite to take the test, you will only have five days to get ready; therefore, the more revision you can do before then, the more prepared you will be.
Step 3. Focus On Revising and Practicing the Topics That Make up the Majority of the Test First
Looking at the structure of the assessments in both Tech 2 and Tech 3, there are many questions about electrical theory, control circuits, power transmission and preventative maintenance.
Focusing your revision so that you are more confident in these areas is a great way to help you earn marks.
Step 4. Do Not Neglect Sections You Find Difficult
It is perfectly normal to find certain subjects or question types more difficult than others.
The urge to focus on what you find easier might be tempting; however, you must focus equally on all the sections as you revise and practice.
In a timed test, spending too long on a difficult question could lead to not completing all the questions and missing out on simpler point earning.
Step 5. Learn the Format of the Questions
One of the hardest things you may experience with any pre-employment assessment is unfamiliarity and anxiety.
Learning the structure and format of the questions will help increase your confidence because you will know what to expect.
With practice, especially using prep packs and practice tests, you can see how questions will be written and how you can best answer them in the quickest time, with accuracy.
Step 6. Practice Against the Clock
With all the time in the world, answering questions on an assessment might seem straightforward.
However, there is a time limit to the Amazon Maintenance assessment, and with 75 difficult questions to answer in just 2.5 hours, it is important that you practice against the clock.
Time can move quickly when you are in the zone, so practicing answering quickly and accurately will help to ensure that you will be less likely to run out of time when you are taking the actual test.
Step 7. Make Sure You Are Mentally and Physically Fit
On the day you are taking the assessment, do all you can to be mentally and physically prepared. This means getting good sleep in the preceding days and taking the test when you are at your most alert and ready.
It is also important that you have eaten well and stay hydrated.
If you need to prepare for a number of different employment tests and want to outsmart the competition, choose a Premium Membership from JobTestPrep.

You will get access to three PrepPacks of your choice, from a database that covers all the major test providers and employers and tailored profession packs.
Amazon uses the Ramsay Mechanical Aptitude Test. The passing score of these examinations is usually around 80%, but this can differ.
Participants will have to answer 75 questions in a total of 150 minutes. You will therefore get two minutes for each question.
The questions will test a candidate's most fundamental mathematical abilities and questions will mirror your working environment at Amazon.
The test can be difficult if you are ill-prepared, but there are many practice aptitude tests available online to become familiar with answering similar questions.
To pass the test, there are two major points of consideration. First, you must get used to answering questions on aptitude tests.
To practice these tests, you can use JobTestPrep.
The second point is familiarizing yourself with the job specifications.
The maintenance assessment will be a reflection of the requirements for the role. If you struggle with answering these questions, it indicates to an employer that you may struggle with the job role.
Understanding the job specifications of whichever maintenance area will give you a better chance of succeeding on the test.
A maintenance technician is responsible for inspecting buildings, any equipment and any computerized systems to ensure they are working to their optimal level.
Any faulty tech gets reported to maintenance technicians for them to repair. They also have a hand in the development of preventative maintenance practices.
They are your first port of call if something goes wrong with your most valuable equipment.
You will be asked questions specific to the job role. Questions will range from topics about distinct mechanical and software faults to scenarios discussing the protocols that have been developed to help technicians.
To do well, you must familiarize yourself with the job role and description and take practice tests.
Reading around the Amazon maintenance test will give you a good insight into what to expect. Articles that we have provided and those provided by Job Test Prep are a good place to start.
As the maintenance test is a version of the Ramsay test, it is an aptitude-based examination. Reading up on aptitude tests is a great way of understanding the types of questions you will be answering.
Finally, reading about the job role and experience on the job will give you insight into the types of questions.
According to Indeed, an Amazon maintenance technician makes $26.41 per hour.
This is around 38% above the national average. Some of the financial perks include an employee discount on all Amazon products, and staff report that the additional benefits are substantial.
Ramsay aptitude tests usually require candidates to achieve at least 80% to pass.
On the Amazon maintenance test, the passing score is dependent upon the number of employees the company wants to take through to the next stage of the application process.
If there is a stock of very good candidates who all score high on the examination, then the passing score will be higher because of that. You should be aiming at around the mark of 60 as there are a total of 75 questions.
There are a total of 75 questions over 150 minutes. These questions are spread over six or seven topics, and they are all questions related to the technician's role. Some of the question topics include materials, tools and equipment and electrical theory and control circuits.
If you do not familiarize yourself with the questions that will feature, then the test will be difficult.
The questions on the maintenance technician test all mirror what the technician must do in the job.
On top of this, the test has a duration of 150 minutes, which is a long time for any examination. You must be prepared to sit a test of this duration.
However, it is a form of aptitude test and you can take practice papers to familiarize yourself with the test.
Final Thoughts
Becoming an Amazon Maintenance or AME Technician means becoming an important part of the Amazon business's processes.
While the application process might be thorough and challenging, the benefits of working for one of the most renowned businesses in the world, including excellent career progression, medical care and insurance.
Revising mechanical and physics principles along with thorough practice will give you the best opportunity to get the result you wanted.