The DSW Assessment Test (2023 Guide)
Updated November 20, 2023
What Is DSW?
Designer Shoe Warehouse (DSW) is an American retailer that sells designer shoes, accessories and clothing.
It was founded in 1991 and currently has 550 stores across the US and Canada. It employs over 12,500 people, and revenue varies between $1 billion and $5 billion.
The head office is in Columbus, Ohio.
What Are the Benefits of Working For DSW?
To work for DSW, you will usually need to be 18 years old. However, some positions are available for ages 16 to 18.
Benefits include:
Part or full-time positions
Healthcare
Paid parental leave and support
Unlimited access to the Employer Assistant Program (therapy and support networks)
Paid time off
401(k) retirement plan
Tuition Reimbursement Program
Supported learning and development
Equal opportunities and diversity
Employee discount
Lifestyle discounts including fitness, travel and groceries
What Career Opportunities Does DSW Offer in 2023?
For those wanting to work for DSW, there are opportunities and roles for various ages and learning capabilities.
As more store locations become available and the retailer grows, more positions will open up.
DSW operates across three main areas:
In-store
Corporate
Distribution
Those interested in fashion and that know the retail industry and trends make ideal DSW candidates.
Entry-level applicants wanting to start their retail careers can take advantage of leadership seminars and paid training.
Those with previous retail or customer service experience may be considered for higher-level or managerial roles.
Practice Aptitude Test with JobTestPrep
Positions include:
In-store:
Store manager
Assistant Store Manager
Sales Supervisor
Lead Store Associate
Sales Associate
Regional Loss Prevention Manager
Corporate roles:
Senior Manager
Marketing Specialist
Associate Designer
Associate Buyer
Financial Analyst
Copywriter
Merchandise Handler
Distribution roles:
Assistant/General Manager
Material Handler
Power Equipment Operator
Team Leader
Shipping Associate
What Is the DSW Application Process?
DSW values passion, accountability, collaboration and humility.
Recruiters look for those who demonstrate a commitment to these values and friendly individuals who thrive in people-oriented environments.
As such, the recruitment process to designed to identify the best person for each particular role.
The DSW application process includes the following steps:
Create an online profile
Application form
Interviews
If you need to prepare for a number of different employment tests and want to outsmart the competition, choose a Premium Membership from JobTestPrep.

You will get access to three PrepPacks of your choice, from a database that covers all the major test providers and employers and tailored profession packs.
Online Profile
This is a straightforward step that requires you to register your email address and create a password.
You will use this password to access your file throughout your recruitment, so ensure it is one you will remember.
Application Form
The application process will vary depending on the role you are applying for.
For those applying for in-store roles, it is advised that you print out the application form and submit it to the manager at the store you want to work in.
However, you can submit it online if getting to a store is not possible.
For roles in distribution or corporate, you will submit everything online.
On this form, you will need to detail:
Personal details such as age, name and address
Education background and qualifications
Work history, including volunteering, work experience and internships
Criminal Conviction declaration
Contact details for three references
You can track the progress of your application at any time by logging in to your profile.
There is no exact timeframe for this step, and it could take anywhere from one day to three weeks or more.
If you applied for a corporate role, a member of the HR team will contact you. In-store applicants will receive a call from the store manager.
Interviews
Again, the role you have applied for will dictate your interview and interview questions.
Typically, the interviews will last around 30 minutes and depending on the number of applicants, you may have to have a second interview.
For in-store roles, you can expect to be asked customer service related questions, such as:
"This position requires you to follow grooming and clothing guidelines. How do you feel about this?"
Example answer:
DSW is such a great retailer, and I look forward to representing them. I think a dress code creates a sense of community and togetherness. Having never needed to follow grooming guidelines before, it's something I'm excited to experience.
"A customer starts shouting at you because they have not yet been served. How do you respond?"
Example answer:
I would apologize to the customer, introduce myself, ask her name, and how she would like me to assist her. Throughout our interactions, I will do my best to build a positive report so that she forgets her initial frustrations.
"Tell me why you like working in retail."
Example answer:
I love working in retail because while the daily tasks are similar, every day is different – you are faced with different challenges, you meet different people, and you never really know what will happen. Every day is a learning experience.
Try to answer as positively as you can, using your past experiences as examples.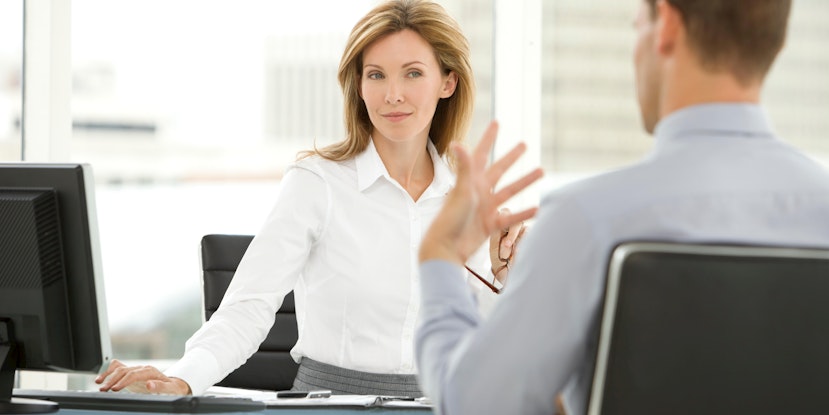 The DSW Assessment Test

Those applying for corporate roles will be asked questions related to your role.

Someone applying for a marketing position might be asked:

"We are introducing a new brand in the summer. Summarize what communication channels you would use and how would you encourage customer engagement?"

Someone applying for a distribution role might be asked:

"Tell me about a time where you worked as a team to complete a task. What went well, how did you overcome obstacles, what was the outcome, and what would you do better?"
Common DSW Interview Questions
"Why do you want to work for DSW?"
"Where do you see yourself in 5 years?"
"Tell me about a time a pair of shoes changed your life"
"What is your biggest weakness?"
"Why should we hire you?"
Will I Need to Sit Online DSW Assessments?
Some applicants may need to sit online personality and psychometric tests; typically, those applying for managerial or technical roles.
Your HR advisor will give you the details if you are required to sit a test.
The test may include:
If you are applying for a higher-skilled role, it is advised that you take some time to practice these tests.
There are plenty available online for you to complete, free of charge.
Top Tips For the DSW Application Process in 2023
Step 1. Do Your Research
Research:
DSW culture and values
The role
Recent DSW news – new charities or campaigns
Industry news – retail, footwear and fashion
Knowing this information will allow you to give more detailed and unique answers. It will help you stand out as a candidate dedicated to their future and who always does their best.
Step 2. Practice Common Interview Questions
An internet search will yield plenty of results for you to practice efficiently.
Find common questions for the field you are working for and write down your answers.
You could even role play with a friend or relative and have them ask some questions for you to answer.
Being comfortable answering questions designed to make you think will show you are confident and capable in high-stress situations.
Step 3. Be Honest and Show Personality
Recruiters are trained to know when people are lying. Try to be as honest as you can with your answers, and don't be afraid to show your personality.
You should also try to be as positive as you can; even if you are describing a bad experience, make it positive by sharing what you learned from it.
Step 4. Align Your Answers With DSW Values
DSW values passion, humility, accountability and collaboration.
Try to demonstrate these traits in your answers and use those exact words when explaining a situation.
For example,
'I always like to hold myself accountable for my actions.'
or
'I enjoy collaborating with different people. Group projects were always been my favorite type of assessment.'
Step 5. Dress to Impress
When going to your interview, ensure:
Your clothing is smart and matches the role you are applying for
Clothes are clean and pressed
Your hair is washed and styled
Your nails are neat
Bring with your essentials such as:
Breath mints
Copies of your resume
A pen and notepad
Final Thoughts
DSW is a great place to work or start your career.
While the application process can be intimidating, remember that your recruiters want you to succeed.
Align yourself with DSW values and tell your recruiter why you are perfect for the role. Interviews are designed for you to show off your best self.