A 2023 Guide to the Canadian Adult Achievement Test (CAAT)
Updated November 18, 2023
The Canadian Adult Achievement Test (CAAT) is designed as an assessment for postsecondary readiness, usually for an apprenticeship, further education or some types of jobs.
In this article, you can find out more about what the CAAT tests and how, the way it's scored and what the different scores are used for.
It includes a number of handy hints and tips to help you prepare for the CAAT and how to do well on the day.
What Is the Canadian Adult Achievement Test (CAAT)?
The CAAT was developed by Creative Organizational Design and has been administered by other test providers such as Pearson.
The assessment allows the test-takers to demonstrate their readiness for postsecondary destinations in Canada, and for international students seeking further education in Canada to translate their formal education from other countries to a Canadian benchmark.
The CAAT is most used as part of the entrance requirements for Canadian universities but may also be used to assess students for job-related opportunities, particularly apprenticeships and training roles.
The Canadian Adult Achievement Test Levels
The levels of the CAAT coincide with the amount of formal education a test-taker has. The number of test questions and the time allocated varies depending on the level.
Level A – Equivalent to 1–3 years of formal education and lasts 2 hours 10 minutes
Level B – Equivalent to 4–6 years of formal education and lasts 3 hours 30 minutes
Level C – Equivalent to 7–10 years of formal education and lasts 4 hours 30 minutes
Level D – Equivalent to 11–12+ years of formal education and lasts 3 hours 30 minutes
The Level D CAAT is a relatively new addition to the test battery. It used to distinguish the most proficient test-takers who have completed more years in education, especially those that might have completed schooling in another country.
Try the CAAT Test with TestPrepOnline
What Does CAAT Test Assess?
Vocabulary
The number of questions in the vocabulary section depends on the level of the CAAT that you are taking – for example, Level C has 34 questions and Level D 40.
This section tests your knowledge of word meanings using a multiple-choice format.
You will be expected to demonstrate that you know what different words mean, can recognize synonyms and antonyms and can infer the meaning of an unfamiliar word by looking at the rest of the sentence.
This section is untimed.
Reading Comprehension
The reading comprehension section of the CAAT is structured to be similar to verbal reasoning tests, which means that the questions are based on given passages of text that may be fiction, poetry, non-fiction, instructions or other types of writing.
The questions are multiple-choice.
You will be assessed on your ability to draw inferences and reasonable conclusions from the information presented in the passage.
All the answers will be available in the written information that you are given – you are not expected to have any previous knowledge of the subjects being described.
The number of questions in this section will depend on the level of assessment you are taking, but there are usually several questions per passage of text.
This section is untimed.
Number Operations
This section of the assessment is tests your basic math knowledge, particularly regarding:
Operations (multiplication, division, addition, and subtraction)
Fractions and decimals
Again, the questions are multiple-choice.
Depending on the level of assessment that you are taking, you will need to be able to solve algebraic equations to find 'X', use positive and negative integers and be comfortable with basic geometry.
The higher levels expect more knowledge as the test taker will have completed more years of education.
You are not usually allowed to use a calculator, although you will be provided with some scrap paper to help with your working out.
This section of the assessment has a firm time limit of around 40 minutes.
Problem Solving
This section tests another facet of math knowledge – the ability to solve word problems and recognize the operations required to find the right answer.
In this section, mathematical word problems are presented in a way that is commonly referred to as 'consumer math', which means things like working out how much a garment will cost once it has had a sale price of 30% off applied.
You might also be required to look at graphs and charts and answer questions based on them, in a similar way to a numerical reasoning assessment.
This part of the assessment is untimed. There are about 40 questions, depending on the level of assessment that you are taking.
Optional Module
Some establishments add an optional module to the assessment. This section includes:
Mechanical comprehension – The questions here will be based on diagrams of common mechanical objects and related to mechanical and physics principles, such as acceleration, pulleys, electricity and friction.
Science – This potential section of the assessment is about the application of scientific principles to observation and classification, especially with regards to new data and information. It also evaluates basic scientific knowledge.
Spelling – In this section, the test-taker's knowledge of commonly misspelled words comes into consideration. The words tested will be uncommon or are tricky to spell and do not follow the usual conventions.
CAAT Practice Test Free Examples
Level C CAAT Practice Test Free Example Questions
Vocabulary
Example Question
A cook makes _______
a) Food
b) Books
c) Televisions
Example Question
The soccer team had a brilliant season last year because the manager made some excellent signings in the summer, although one of the most influential players was signed the January before. The team are working and playing together superbly, and they are almost guaranteed to finish top of the league if they continue with their current form.
Is the following statement true or false?
The football team made the most influential signing in the summer.
a) True
b) False
c) Too little information to say
Example Question
20 people each bought two half-litre cartons of juice. How many cartons of juice did the people buy?
a) 30
b) 85
c) 90
d) 145
e) None of the above
Example Question
A shop has a sale on, and most of the items are marked at 30% off. When you go to buy a T-shirt, it is in the sale but there is no sale price marked.
What would the sale price be if the original price were $18?
a) $15.00
b) $13.80
c) $21.00
d) $12.60
CAAT Test Scoring
The scoring for the CAAT is presented in two different ways.
The first score is the content-referenced score, which is essentially the raw score – the number of correct answers you have achieved against the total possible.
The second type of scoring is a norm-referenced score, which is a comparative score that takes the raw score you achieve and ranks it against the scores that other test-takers at the same level has achieved.
This score is usually presented as a percentile – so, if your score is on the 75th percentile, you have performed better than 75% of the other test takers.
The way your score is used depends on the reason you are taking the test. Employers and educational establishments will have different benchmarks depending on what they are looking for in their test takers.
In most cases you will not be able to retake the assessment if you do not get the result that you need, but it is always worth checking in case you can try again in the next academic year.
If you want 12-month access to all the practice resources for this test, our partner TestPrep-Online.com offers a Family Membership.

A family membership gives you access to all the TestPrep-Online resources for the next 12 months. You will also get two separate accounts, which can be very helpful if you have two children preparing for their tests.
Get a Family Membership with 12-month access.
How to Prepare for the CAAT Test
Step 1. Understand the Test Format
While taking a test can be nerve-wracking, preparation is key to success – and one of the best ways to prepare is to get familiar with the test format so that you know what to expect.
CAAT tests are structured similarly across all levels, with multiple-choice questions, although the content of the questions will change depending on the level you are taking.
Step 2. Take Practice Test Questions Online
As part of your preparation, CAAT practice tests are invaluable.
There are CAAT practice tests available at each level, and you can use these to not only help you get used to answering similar questions under exam conditions and become more familiar with the layout and structure, but also to identify any weak spots to work on.
Look at your results in the practice tests. If you scored lower than you expected in a certain area, this is where you will want to focus your practice and revision to give yourself the best chance.
Step 3. Read Many Different Materials
A lot of the CAAT test is based on literacy skills, and if you want to improve your knowledge of spelling and grammar conventions as well as broaden your knowledge of vocabulary and word meaning, the best thing you can do is read a lot of different things.
Reading is beneficial to you in general but choosing to read more widely enhances your exposure to new language. If you usually read horror fiction or sci-fi, try looking at business journals or trade magazines, for example.
In the CAAT assessment you will need to read and understand varying types of written information, from prose to poetry, business language to instructions – so you can give yourself the best chance for success if you get ahead in your reading.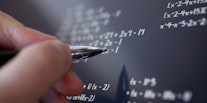 Canadian Adult Achievement Test (CAAT) Test: Guide & Examples
Step 4. Practice Your Mathematical Skills
For many people, the area that needs the most refreshing will be mathematics.
While the CAAT does not presume a college-level knowledge of numbers, you will be expected to know some math – including some more complicated concepts.
In the assessment you will not be able to use a calculator, so practice completing multiple-digit sums without a calculator and make sure you are confident working with percentages, ratios, fractions and decimals.
When you are taking your CAAT practice tests online you might want to have a piece of scrap paper to hand to help you with your working out, like you will in the real thing.
CAAT Test Strategies
Read the Instructions Carefully
Before you start the assessment, take some time to thoroughly read the instructions for the paper so you know exactly what is expected of you.
You do not want to lose points because you made a mistake because you misunderstood the instructions.
Even though you might have completed some practice papers and feel confident in the structure of the assessment, it might differ slightly. For example, in the practice paper you might have had to click a button to select the right answer, but in the actual assessment you may have to type it in.
Remember to also spend some time properly reading each question too – even when you are under time pressure in the math section, those extra seconds can make all the difference for you getting the answer right.
Don't Get Stuck on Hard Questions
While not all of the subsections are timed, you still only have a limited time to complete the entire CAAT exam. This means that you cannot afford to linger too long on hard questions and risk missing out on points from other questions you do know.
If you do not immediately know the answer, make a best guess using any technique that you feel confident with. This might be just a wild stab in the dark, or you may be able to narrow down the possibilities by discounting the answers that you know are not going to be correct. Then move on.
Review Your Answers
If you have time at the end, it is worth going back and checking your answers, especially when you have had to guess on a harder question.
Try not to second-guess the answers that you felt more confident on – changing those now might lose you the marks you would have earned.
Pay Attention to Time
Time passes quickly in an assessment, and the CAAT is no different.
While not all sections of the assessment are timed, those that are will offer just a few seconds per answer – so you need to keep an eye on how much time you have left so that you don't run out.
You want to be accurate as well as fast, so make sure that when you are taking CAAT practice tests online you use a timer if there is not one already provided.
Frequently Asked Questions
The Canadian Adult Achievement Test (CAAT) is a standardized test used to assess candidates for further education, apprenticeships and employment opportunities. The level it is offered at is based on the number of years they have received a formal education.
The assessment covers numeracy, literacy and problem solving as standard, but an additional module might be included covering science, mechanical reasoning and/or spelling.
The CAAT test is not particularly hard to pass if you are fluent in English, have the right level of education for the level of test that you are taking and you have taken the time to prepare properly.
The assessment is designed to grade your ability in numeracy, literacy and other subjects, so that the business or establishment can see that you have the right abilities to be successful with them.
The organisation that has set you the CAAT test might provide some CAAT test prep materials and further information such as practice tests.
You can also make use of the resources provided by JobTestPrep or Test-Prep Online, both provide complete Canadian adult achievement test study guides.
The Prep Packs are excellent value and cover everything that you need to know about the assessment so that you can perform at your best on the day.
The CAAT test is quite lengthy, although the different levels have different timings.
Level A lasts 2 hours 10 minutes, Level B lasts 3 hours 30 minutes, Level C lasts 4 hours 30 minutes and Level D lasts 3 hours 30 minutes.
The purpose of the CAAT test is to assess adults' basic literacy and numeracy knowledge, to see if they are ready for postsecondary opportunities like further education, apprenticeships and employment.
The assessment is structured to ask questions that are relevant to the number of years of formal education the test taker has had, and it is an excellent equivalency test to help foreign students convert their education to its Canadian equivalent.
The cost for taking the CAAT is usually covered by the institution that is administering it – although you might want to pay for extra revision materials to give yourself the best chance of success.
As the CAAT is essentially an equivalency test, it can be taken by several different types of people in Canada, including Canadian residents, asylum seekers and people who have a work permit.
If you do not achieve the benchmark score established by the institution that you are applying to, you will fail the CAAT test. Each company or college will have different requirements, so the best way to ensure success is to aim for the highest score possible.
There are more sample questions for the CAAT test available online, especially at JobTestPrep or Test-Prep Online where you can also find useful resources like full-length practice tests at all levels, revision materials, an in-depth study guide on what to expect and helpful tips to enhance your score.
You may be able to retake the CAAT test if you do not achieve the required score for the establishment you have applied for, but it is up to the admissions team to decide.
You can find a complete guide to the CAAT test at JobTestPrep or Test-Prep Online. The college or business that you have applied for may furnish you with extra information about the assessment too.
The next step after taking the CAAT test depends on where you have applied. Sometimes test-takers go immediately to the interview stage if they meet the benchmark score.
But in most cases the CAAT will be used alongside other assessment tools. These may include other aptitude tests, or you might be required to take a personality or skills assessment.
Final Thoughts
The Canadian Adult Achievement Test is designed to provide information about a candidate, particularly the likelihood of success in postsecondary education.
The test itself has different levels which relate directly to the number of years of formal education an applicant has, and this broad delineation makes it an excellent equivalency test that can be used for foreign students or for those who are visiting on a work permit from another country with a different education system to Canada's.
The test is quite lengthy and covers literacy and math skills, and there is an additional module covering science, spelling and/or mechanical reasoning that is sometimes used depending on the position applied for.
Practice and preparation are key to success in the CAAT test, and with revision, past papers and practice tests you will be more than ready to score highly.