ACCUPLACER Reading Comprehension Test: Study Guide/Tips
Updated November 20, 2023
The ACCUPLACER reading comprehension test is a measure of your reading skills, including your ability to analyze and draw conclusions on different elements of a body of text.
The test consists of 20 questions and has no time limit.
The purpose of the test is to determine which placement you receive at your chosen school or college.
To receive your best score, preparation is essential.
What Is the ACCUPLACER Reading Comprehension Test?
The ACCUPLACER reading comprehension test is a computer-adaptive test consisting of 20 questions all designed to assess your reading skills.
There is no time limit and it is considered to be one of the easier ACCUPLACER tests. The majority of candidates finish the test within 15 minutes.
The adaptive nature of the ACCUPLACER exam means you will never answer a question that is too difficult or too easy.
While your teachers may tell you that there is no need to worry about the exam as it doesn't have a passing mark, there is still reason to prepare.
The ACCUPLACER test doesn't preclude you from entry to your chosen college or school as that should have already been granted. However, the ACCUPLACER reading placement test is used to determine your placement level. An excellent performance could see you placed in an advanced class.
As such, it is advised that you prepare before taking the test. This article will help by explaining the format of the test, providing example questions and offering tips on how best to prepare to land your preferred placement.
Take a Practice ACCUPLACER Reading Comprehension Test on JobTestPrep
What Is Included in the ACCUPLACER Reading Comprehension Test?
The ACCUPLACER reading comprehension test uses two question formats.
The first is a series of passages with questions based on each of the texts.
The second uses sentence pairs followed by questions regarding the relationship between them.
Both sets of questions measure how well and to what extent you understand what you are reading.
The assessment areas are:
Information and ideas – Identifying main ideas and themes, summarizing the passage and understanding various relationships
Rhetoric – Analyzing word choice, text structure, points of view, purpose and arguments
Synthesis – Analyzing, comparing and contrasting multiple passages
Vocabulary
Example Questions for the ACCUPLACER Reading Comprehension Test
The below reading ACCUPLACER practice test questions are designed to show how the questions are phrased and the type of content you can expect.
They are not past questions, nor are they likely to appear on your reading comprehension for placement test.
Relationship Questions
Example Question
According to international studies, the most popular food is pizza.
Reports show that Chinese, Thai, Mexican and BBQ takeaway food were among the top-grossing food shops last year.
How do those sentences relate?
a) They complement each other
b) They contradict each other
c) They create a contrast
d) They both present problems and solutions
Example Question
Ice lollies are a popular summer pastime with lots of people creating their own. While some of the flavors are delicious and they are easy to make, they can be awfully messy. Additionally, some children throw theirs on the floor when they see their friend has a better one. Worse still is when the mothers decide to have a secret competition and try to outdo each other with the ingredients and presentation. I think it's best to leave the lollies in the freezer and drink lemonade instead.
This passage implies that the writer thinks ice lollies are:
a) Healthy and nutritional
b) The best way to cool down in the summer
c) Better than lemonade
d) Not the best choice
Example Question
Leonardo da Vinci is a true Renaissance man. Much to the disappointment of the Church, he created lots of fabulous inventions including the catapult and spring device. He also painted the infamous Mona Lisa and The Last Supper. He and his friends were always in some sort of bother, with television shows showing them as being slightly bemused by their lives.
From the passage, which of the following expresses displeasure?
a) Renaissance man
b) Much to the disappointment
c) Slightly bemused
d) Infamous
Example Question
You may not be aware but the US Government spends around $100 billion per year supporting and subsidizing start-ups and small businesses. It also has a program designed to educate aspiring business owners and facilitate innovation. This is something I wish I had known earlier. I wasted so much time not knowing the right steps to take – do I start with my website or office space, should I order in bulk and pay less or start small and pay more, do I need a license, where should I register? I also wasted so much of my money, not to mention money from friends and family. If I hadn't found the government support program, I wouldn't be a success. I guess that's why so many businesses fail.
What does the writer think the main reason small businesses fail is?
a) No government support
b) Lack of overall knowledge and planning
c) Expensive taxes and licenses
d) Not knowing what website to choose
Example Question
What is the relationship between these two statements?
Diseases and illnesses spread quickly in heavily populated areas. While the diseases still spread in clean conditions, they spread even quicker in dirty living conditions.
Covid-19 is highly transmittable. Densely populated areas should take extra precautions to prevent the spread of this disease. Even in the cleanest of buildings, Covid-19 is still spreading quickly.
a) They contradict each other
b) They say the exact same thing
c) They present similar ideas and beliefs
d) They have different solutions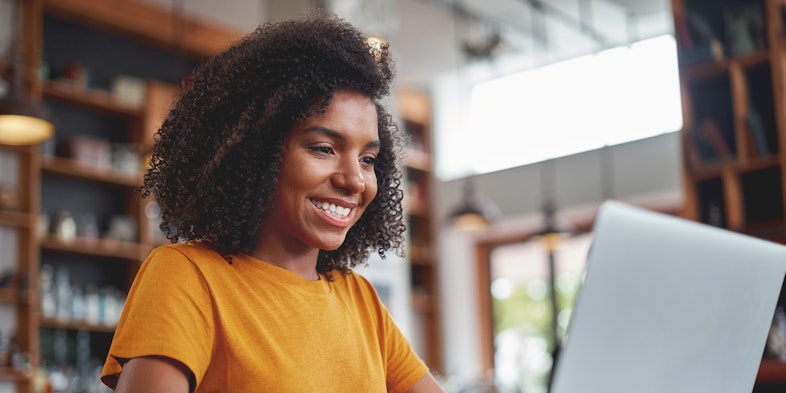 ACCUPLACER Reading Comprehension Test: Study Guide/Tips/Free Reading Accuplacer Practice Test
If you want 12-month access to all the practice resources for this test, our partner TestPrep-Online.com offers a Family Membership.

Family Membership gives you access to all the TestPrep-Online resources for the next 12 months. You will also get two separate accounts, which can be very helpful if you have two children preparing for their tests.
Get a Family Membership with 12-month access
How to Prepare for the ACCUPLACER Reading Test
Preparing for the ACCUPLACER reading test is essential, especially if you want the top placements.
To help you achieve your best possible score, it is advised you:
Step 1. Complete a Free Reading ACCUPLACER Practice Test
One of the best ways to prepare is to complete a free reading ACCUPLACER practice test as this will help familiarize you with the format of the questions.
There are several websites that offer free ACCUPLACER practice test reading comprehension questions, including the official ACCUPLACER website and TestPrep-Online.
The more questions you can complete, the more confident you will feel on the test day.
Step 2. Revise Basic Reading Practices
As the test measures your reading skills, it is important to develop and practice ACCUPLACER reading skills.
Make it a habit to read lots of different books and publications. While reading, highlight any sentences, phrases or words you don't understand and find their meaning.
Completing a book review after everything you read will also help develop your analytical skills. You can find book review formats online and the goal is to get you to identify intentions, arguments, characters and settings.
The more you read and the more reviews you complete, the easier it will be to look at a passage and analyze it.
While reading or listening to informational passages or speeches, try to find the purpose or intention of the writer/speaker and see if you can offer or see any counterarguments.
Step 3. Invest in a Paid Preparation Pack
If you believe you need additional support with your reading skills, perhaps you should consider investing in a paid ACCUPLACER reading comprehension study guide.
These packs tend to have lots of details and advice about the test, as well as several ACCUPLACER practice reading tests and solutions.
Step 4. Decide if You Need the ACCUPLACER ESL Version
The ACCUPLACER ESL reading skills test assesses the same skills as the main test but uses different texts and passages.
While the results of this test will be different, it also determines which placement you will receive.
Complete an ACCUPLACER ESL reading practice test and assess whether you are eligible for or could benefit from taking this version.
Step 5. Check Computer Equipment or Directions to the Testing Location
When taking any test you want to feel as confident and prepared as possible.
If you are taking the test remotely, check that your device is compatible with the ACCUPLACER program and all your technology is working properly.
You will want to take the test in a location with a strong internet connection where you won't be disturbed.
If you are taking the ACCUPLACER test at an assessment center, check the directions and plan your route ahead of time. You want to ensure you get there early, so consider possible traffic in your travel plans.
Step 6. Take Care of Yourself
The night before the test ensure you get enough rest. Drink plenty of water and eat a nutritious meal. Dehydration and a lack of nutrients slow your thinking ability and reaction time.
A reading ACCUPLACER test is a computer-adaptive test that measures your reading ability. The results don't determine which college or school you go to, but the placement level you will be on.
The ACCUPLACER reading test is not hard for those who have prepared and developed their reading skills. Make it a habit to read and analyze a variety of books and passages to help improve your reading comprehension for placement at the level you want.
There are 20 questions on the ACCUPLACER reading test.
There is no pass or fail mark in the ACCUPLACER reading test. Instead, you can improve your score by completing ACCUPLACER practice reading tests and reading and analyzing a variety of books and publications. If you feel you need additional support, paid preparation packs are also available.
There is no time limit for the ACCUPLACER reading test. However, the majority of candidates finish within 15 minutes.
You can search for and book an assessment center on the ACCUPLACER website. If you don't live near a test center, there are alternative options.
The ACCUPLACER reading test covers and assesses how well you identify main ideas and themes, summarize the passage and understand various relationships. It also assesses how well you analyze word choices, text structure, points of view, purpose and arguments, along with how well you synthesize passages and understand vocabulary.
To be prepared for the ACCUPLACER reading test, you will need to make it a habit to read and analyze different books and publications every day. You should also complete as many practice tests as possible. To make the test day less stressful, plan your route to the assessment center ahead of time and leave early in case of traffic or accidents.
The best way to study for the ACCUPLACER reading test is to complete as many free online practice tests as possible. If you need additional support, paid preparation packs are available on websites like TestPrep-Online. You should also make it a daily habit to read and analyze different books and publications.
The most important stuff to know about the ACCUPLACER reading test is that with good reading habits and preparation, you will be able to achieve your best score. The test is also computer-adaptive, meaning that the questions will never be too challenging for you.
Final Thoughts
The ACCUPLACER reading test is a computer-based assessment of an individual's ability to understand and assess what they are reading.
Proper preparation, such as completing an ACCUPLACER reading comprehension practice test, can help you feel confident and get you the score needed for your desired placement.