PwC Assessment: Guide & Tips 2023
Updated November 20, 2023
A List of PwC Tests Available for Practice in 2023
PwC is one of the world's largest networks of professional services. PwC is renowned for offering excellent career paths for high-calibre graduates.
However, the PwC entry level assessment process is tough, featuring six challenging stages.
Each element of the assessment is designed to test a different essential skill. These include logical reasoning examinations, numerical evaluations and games-based assessments.
Once the tests are complete, candidates must complete a video interview, assessment day and final meeting with a partner to secure a position at PwC.
PwC has over 295,000 employees across 156 countries.
They describe themselves as a community of problem solvers and recruit the best auditors, consultants, risk managers and tax experts from across the globe.
Their application process is notoriously challenging, as the company prides itself on recruiting the best talent to ensure continuous business growth.
What Is the PwC Assessment Test?
The PwC assessment test is used to describe the whole process of securing a position at PwC.
Here is your complete guide, taking you through every step from the initial application to the final interview.
The Six Stages of the PwC Test
As mentioned, PwC is a hugely prestigious establishment and is consistently rated one of the best places to work. Regardless of your sector, PwC offers excellent progression and above-average salaries.
Understandably, this means that its application process is highly strenuous, with various stages to ensure it employs the highest-calibre candidates.
Step 1: The Online Application
Like most jobs, the PwC internship assessment starts with an online application form.
This application requires generic data, including your personal details, educational information and work history. You will also be asked to submit a detailed cover letter explaining why you want to work at PwC.
Ensure you pack your cover letter with authentic, original ideas and organically use keywords from the job description.
This initial stage aims to assess whether you meet the minimum entry requirements for the role.
Stage 2: PwC Online Tests
Once the company is happy you meet its minimum requirements, you will be invited to participate in various PwC online tests. The PwC psychometric test is designed to test your logical and numerical reasoning.
They are generally broken into situational reasoning tests, logical reasoning tests and numerical reasoning tests.
Each cleverly evaluates whether individuals have the essential qualities for a long and successful career at PwC.
Take a PWC Assessment Test with JobTestPrep
Situational Judgement Tests
The PwC situational judgement test assessment allows the company to better understand your personality and how you would act in a workplace environment.
Often, one of the answers is quite dramatically incorrect. However, the other three are much more ambiguous. You must read each question thoroughly and consider whether each answer is in line with the PwC ethics and ethos.
Example Question
1. You are the manager of a clothing store, running a medium-sized team of twelve employees. Your team is competent, and the sales are great. However, you have noticed recently that staff are arriving slightly late and taking longer breaks. You are thrilled with the overall output of the store but are worried about this negative energy shift.
Which of the following best describes how you would handle the situation?
a) Organise a staff meeting and openly discuss their changing attitudes with your team.
b) Introduce a new rota system whereby all staff must register when they enter or leave the premises.
c) Implement a new rule so only one person can take a break at any one time.
d) Introduce stricter punishments. Advise any staff member who doesn't reach the sales targets will be placed on an immediate personal improvement plan.
Example Question
2. You work in an office and you are training the new recruit, Kevin, on a piece of software.
Using the software is second nature to you as you have confidently used it for years.
However, Kevin is struggling to understand and does not seem to comprehend your instructions.
a) Convince Kevin that you will continue his training another time. You are becoming agitated and have much more important tasks to be completing.
b) Ask Kevin to explain which specific elements he is struggling with. Then you will be able to provide more tailored training.
c) Hand Kevin over to another staff member with more experience than you. They should be able to explain this in a much more straightforward way.
d) Advise Kevin that all the other team members quickly understood the software and, therefore, he should be able to grasp it quickly.
Example Question
3. You are a sales assistant at a popular city centre mobile phone store. Today, you received the first stock of the latest mobile phone.
What is the most important thing you should do before selling this product to the general public?
a) Test the phone, so you are familiar with it.
b) Make sure the display looks fantastic and in the eye line of potential customers.
c) Check out how your competitors are advertising the model, including their shop, website and social media posts.
d) Read the latest articles and reviews so you have the most up-to-date knowledge.
If you need to prepare for a number of different employment tests and want to outsmart the competition, choose a Premium Membership from JobTestPrep.

You will get access to three PrepPacks of your choice, from a database that covers all the major test providers and employers and tailored profession packs.
Logical Reasoning Tests
A logical reasoning test examines your ability to recognise and interpret patterns.
The logical reasoning test often shows a series of different shapes, and you must accurately identify the next in the sequence.
Whilst this might appear straightforward, the test is conducted under intense time constraints.
Example Question
1. Charlie is five years old and playing with his toy animals. He lines the animals up in order from most to least favourite.
The lion is standing in front of the elephant.
The tiger is standing in front of the monkey.
If the tiger is not first in line, the giraffe is standing somewhere in front of him.
The elephant is standing immediately in front of or directly behind the rhino.
If the tiger is fourth in line, which one of the following cannot be true?
a) The lion is behind the giraffe
b) The monkey is in front of the elephant
c) The rhino is behind the lion
d) The bear is behind the monkey
e) The lion is in front of the bear
Numerical Reasoning Tests
PwC numerical reasoning tests will likely be carried out at this point.
These are usually a series of graphs, charts or other data sets with corresponding questions.
There will be a selection of four or five answers to choose from. Again, the real challenge here is the timing. Candidates only have 25 minutes to answer 18 numerical reasoning questions.
| Sector | Male | Female |
| --- | --- | --- |
| Legal work | 41,000 | 67,000 |
| Healthcare | 121,000 | 107,000 |
| Tech | 398,000 | 105,000 |
| Media | 273,000 | 251,000 |
| Self-employed | 227,000 | 271,000 |
| IT | 186,000 | 124,000 |
| Medical | 45,000 | 62,000 |
| Unemployed | 52,000 | 43,000 |
| Total | 1,343,000 | 1,031,000 |
Example Question
Above is a sample of people aged 18 to 55 years old who have been asked about their employment.
1. Which percentage of people sampled are unemployed?
a) 6%
b) 5%
c) 4%
d) 3%
| ABC Designs | Actual | Target |
| --- | --- | --- |
| Sales turnover | 277,350 | 325,000 |
| Sales tax 14% | 38,829 | 45,500 |
| Net turnover | 238,521 | 279,500 |
| Labour costs | 166,000 | 175,000 |
| Other costs | 41,000 | 41,000 |
| Gross profit | 36,521 | 63,500 |
Example Question
2. Above are the January figures for ABC Designs. They aim to grow their gross profit by 1.5% each month.
Assuming all costs stay consistent, what does their sales turnover need to be to hit the February profit target?
a) 242,099
b) 277,987
c) 38,555
d) 274,299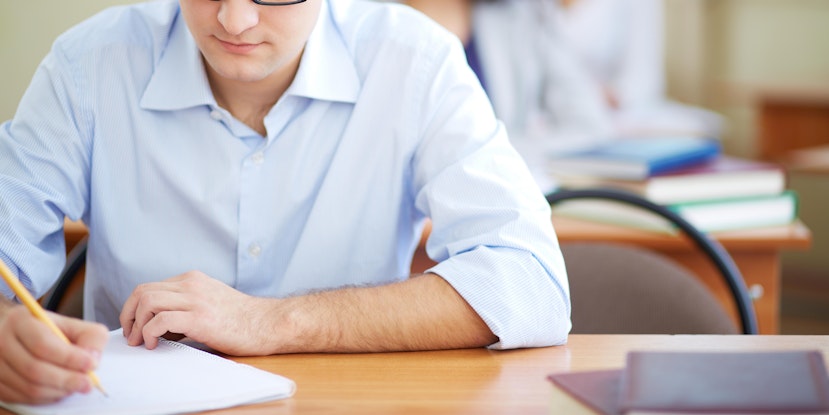 PwC Assessment: Guide & Tips
Stage 3: PwC Game Based Assessments
Only around 20% of applicants reach stage 3 of the PwC assessment test.
Depending on the department you apply for, you will be asked to complete a series of games based assessments.
The PwC game assessment was introduced as a unique way to test your cognitive ability.
These games range from ones that challenge the user to crack the code to a safe to others that ask you to register your emotional responses to various facial expressions.
Each game based assessment lasts between two to five minutes.
Stage 4: Video Interview
At this point, you can be confident that you have the academic skills the company is searching for.
A video interview is your opportunity to impress senior members of the company. Here, they want to see how you can concisely and precisely answer questions.
Interviewers will also want to observe that you have researched the company and understand broader company values and specific details of the particular department and role you are applying for.
Remember to allow your personality to shine through; interviewers want to see what separates you from the rest of their candidates.
Stage 5: PwC Assessment Center and Group Interviews
By this stage, the competition is extremely fierce. As a result, only a handful of the best candidates make it to this stage from the thousands that apply yearly.
The PwC assessment center assesses how you work alongside others and will often be the first time you have an opportunity to meet your potential new employer in person.
There will be an in-tray exercise, commonplace amongst many large consultancy firms. There are also likely to be further aptitude tests and group exercises to evaluate your teambuilding and leadership skills.
Stage 6: Final Interviews
The final stage of the process is an in-person interview with a manager or partner at the firm. By getting to this point, you have demonstrated that you have what it takes for a successful career at PwC.
Now, the manager wants to understand your 'why'. You should have personal, genuine reasons why you want to work for this company and develop your career here. PwC only takes on the most ambitious of individuals, so ensure you have well-thought-through answers demonstrating why you are the ideal candidate.
Top Tip: Ensure you have memorised your CV and have ample talking points.
The hiring manager will likely discuss your CV and ask questions about your experience and soft skills.
How to Prepare for the PwC Assessment in 2023
The key to success in the PwC online assessment is preparation.
As explained, there are various stages with tremendous competition at each point. Therefore, you must be adequately prepared.
Step 1. Test Your Equipment
Most stages of the PwC assessment are conducted in your own home. Hence, ensuring your equipment works perfectly before each step of the process is imperative.
You should have a solid desktop or laptop setup with a full charge and a charger. Additionally, a stable internet connection will be imperative.
Finally, it is always recommended you conduct these assessments in a quiet room where there will be no noise or distractions.
Step 2. Understand the Process
The process of the PwC assessment is confusing, especially for those who have not been through it before. So, ensure you are familiar with the various stages of the process, including the PwC numerical reasoning test and the PwC behavioral assessment/situational judgement test.
Step 3. Revise Mental Maths and Practise Numerical Reasoning
The PwC application process will heavily test your numerical skills at every stage. Therefore, revising mental maths is essential to preparing for the assessment. Utilise the many online resources to ensure you are fully prepared for the assessment.
Step 4. Past Paper Practice
The PwC test tends to follow the same pattern each year.
The assessment has core values it evaluates, and the method remains very similar with each intake. Therefore, there is no better way to prepare for your PwC assessment than by attempting previous examples. Again, there are lots of fantastic PwC assessment practice test examples online.
Step 5. Learn Your Timings
Two of the most significant challenges are time management and working under pressure. Begin by completing the PwC assessment practice test example questions in your own time, familiarising yourself with the format and style of questioning.
Next, move on to practising these PwC practice test questions under strict time constraints. Exposing yourself to the challenging timings is the best way to prepare for the PwC online assessment.
Step 6. Don't Panic
Even with the most thorough preparation, there may still be questions that you are unsure of. It may be the case that you run out of time to complete the PwC assessment test.
For the multiple-choice elements of the assessment, such as the PwC numerical reasoning test, it is best to make an educational guess.
With only four options at stake, you still have a 25% chance of getting the answer correct, boosting your chances of a top grade and securing the job.
PwC Interview Tips
Arrive at your interview early and introduce yourself confidently.
Ensure you dress appropriately in smart business attire.
Answer each question with examples. Anecdotal evidence of how you have solved a problem will help you secure the role.
Prepare a series of questions to ask the employer at the end of the interview.
Frequently Asked Questions
PwC is an impressive workplace, and the company upholds its fantastic reputation by employing the best candidates from across the globe. Therefore, the PwC assessment test is considered to be very challenging.
Thorough preparation is the only way to be successful.
Although there are many stages to the PwC assessment, the company aims for the whole process to take no longer than six weeks. This is from the initial applications to the final interviews.
If you fail at any stage of the process, you are permitted to apply for another role at PwC. However, you will have to wait a year before doing so.
In the initial stages, you will receive a generic email advising you have not been successful. If you are unsuccessful later in the process, expect to receive a phone call with more specific feedback.
Unfortunately, it can take two to four weeks to receive a response from PwC following your video interview, assessment day or final round.
You could email your hiring manager to chase your feedback, but be sure to wait at least two weeks before doing so.
Final Thoughts
As discussed, the PwC assessment is a challenging process. It is cleverly designed to test a spectrum of qualities from each candidate, ranging from their logical reasoning to their ability to work quickly under pressure.
Every candidate must thoroughly prepare for the assessment process, understanding the unique challenges at every stage.
The various positions at PwC are released seasonally, allowing graduates to apply before or shortly after graduating with their undergraduate degree.