A Full Guide to the National Testing Network (NTN) Exams
Updated November 20, 2023
For many important roles throughout the country, you will need to test as part of the recruitment process. In many lines of work, that test will be administered by the National Testing Network.
Here, we'll look at what the NTN is, what tests they provide and crucially, how to pass them.
We'll also answer some FAQs to give you all the info you need.
Candidates might have to undergo National Testing Network exams if they are aspiring for roles such as:
Corrections officer
Law enforcement officer
Emergency medical technician
911 dispatcher
They are important tests to check for your suitability for a role and to see how you compare against other candidates.
Here is everything you need to know about these tests, including what they entail, examples and how to prepare for them.
Read on to find out more.
What Are the National Testing Network Exams?
The National Testing Network administers the NTN exams for various roles in public safety.
While the content and format for each test are different, all are designed for entry-level roles.
This means that passing the tests doesn't require specific pre-existing knowledge.
Candidates for numerous roles in public safety are tested. All need a slightly different natural aptitude for core competencies, but these are the skills that are being tested.
This is a computer-based exam, and it can be taken on a personal or public computer. You can also take the exam at one of the NTN testing centers.
Which NTN Exams Might You Face?
There are several versions of the NTN Exams. Here are the main ones that can be taken.
Firefighters Officers Test
The FireTeam National Exam is the test used for firefighter officer positions. It takes about two hours to complete and contains four parts:
Mechanical Skills – Evaluates your fundamental mechanical aptitudes, which are critical skills for firefighters
Teamwork and Human Relations Skills – Composed of two sections, which assess abilities like teamwork, situational judgment and human relation
Mathematical Skills – Tests your basic arithmetic skills
Reading Skills – Assesses your reading and verbal understanding aptitudes
NTN Law Enforcement Test – NTN Police Test
The NTN police test lasts two hours and 15 minutes, and the NTN law enforcement test three sections:
Reading Skills – Evaluates the applicant's basic reading skills
Human Relations Skills – Assesses your situational judgment and human relations skills
Report Writing – This section has two parts, determining your ability to understand complex situations and delivering a detailed written report of them
Corrections Officers – React Exam
This exam takes about two hours and has four different test sections:
Reading Skills – Evaluates the applicants' reading and verbal understanding skills
Mathematical Skills – Assesses your basic arithmetic skills
Human Relations – Tests your situational judgment, teamwork and human relations skills
Incident Observation and Report Writing – Assesses your ability to deliver a detailed written statement about specific situations
Juvenile Corrections Officer – Impact Exam
The test is about one hour and 30 minutes long. Has the following sections:
Reading Skills – Evaluates the candidate's reading and verbal communication aptitudes
Human Relations – Assesses the applicants' teamwork, situational judgment and human relations skills
Emergency Communications (911 Dispatcher) – ECOMM National
This test takes about two hours to complete and includes the following sections:
Dispatcher Test – Evaluates a candidate's basic multitasking and critical decision-making skills
Call-Taker Video Test – A video-based test that offers different scenarios focusing on situational judgment and decision-making abilities
Recording Pertinent Information – You will be presented with statements about calls from the previous section. Then you'll use your notes to determine whether the statements are correct, incorrect or impossible to determine
EMT – Emergency Medical Technician (MedicTeam National)
This test takes about two hours to complete and has the following parts:
Teamwork and Human Relations Skills – Composed of two parts, assessing skills like teamwork, situational judgment, and human relations
EMT Written Knowledge Test – Evaluates the knowledge required for EMTs based on Brady Emergency Care
Transit Operator – Start Exam
This is an hour-long test and has the following parts:
Reading Skills – Tests your reading and verbal understanding skills
Human Relations – Evaluates the applicant's human relations and situational judgment aptitude
Ecomm National Data Entry and Computer Simulations
The National Testing Network Data Entry and Computer Simulation are a cluster of tests you can take together or separately.
If you take them Together, you'll have approximately three and a half hours to complete them.
The different sections on these exams include:
Data Entry Names
Data Entry of License Plate Numbers
Personal Self-Assessment
Listening and Understanding
Cross Search and Entry
Example Questions from the National Testing Network Exams
That said, here are several examples of exam questions that can appear on the National Testing Network Exams, together with an explanation of solutions with each test.
Example 1: Situational Judgment – Teamwork
Example Question
Read the passage and choose how you would most likely and least likely respond:
'You're part of the team that runs a course for new candidates. You're working with four colleagues who work in the same field and three others that work in other departments. Your goal to provide the best preparation possible for the newcomers is hindered by the different views of the team members from the other department. You have limited time and you're getting frustrated because you know that someone needs to take steps to resolve the issues.'
What would you do?
a) Suggest the team should focus on the suggestions helped newcomers train in the past, which is the stance your department is taking. You consider that this will allow the team to focus and move on to the next stage more efficiently.
b) Advise that as a team, you create a series of criteria against which to compare all of the suggestions made so far by all team members. This will ensure everyone's ideas get heard and discussed.
c) Encourage the team members to form another department to devise a plan and share it with the rest of the team to demonstrate how their ideas could make the training more effective.
d) Ask each team member which of the suggested training tactics they think will be more effective and why. Record all ideas and encourage a debate over the pros and cons of each solution offered.
Example Question
Travel and tourism are closely connected with restaurant success in all areas of the country.
The connection is even more significant in the fine-dining sector, but casual and fast-food restaurants may also be impacted by travel and tourism.
A higher number of tourists always translates to increased salaries in the fine dining sector.
This means that by encouraging tourists to visit our country by representing it as a great vacation destination, we can create more business for restaurants, hotels, and retailers.
If more tourists come to the country, it will mean:
a) Fewer jobs in some restaurants
b) Fewer people wanting fast food
c) More jobs in many hotels
d) The government doesn't worry about job creation
Example Question
Add the following fractions and choose the correct answer:
2/5 + 4/5
a) 6/5
b) 7/5
c) 8/5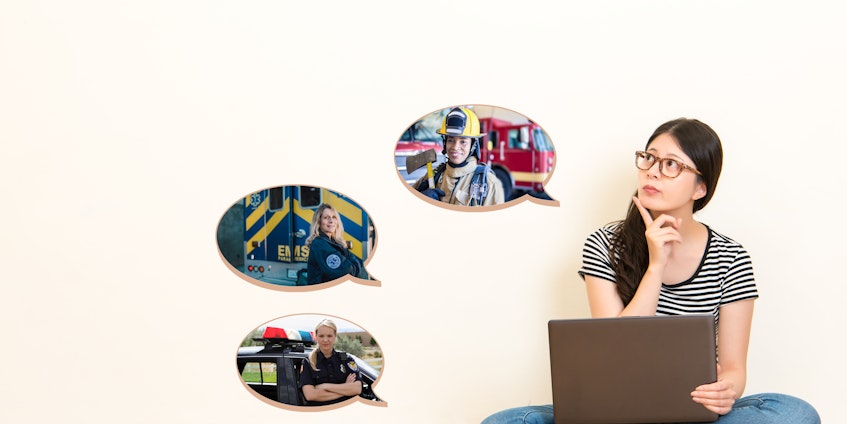 National Testing Network (NTN) Exams: Full Guide
If you need to prepare for a number of different employment tests and want to outsmart the competition, choose a Premium Membership from JobTestPrep.

You will get access to three PrepPacks of your choice, from a database that covers all the major test providers and employers and tailored profession packs.
How Does the National Testing Network Work?
The NTN testing process is relatively straightforward. First, you choose a profession, and then you must select the departments.
After that, you need to schedule and pay for the test required for the chosen department and role.
There are also the department's application fees.
The results are automatically sent to the relevant department as soon as you finish your test.
There, your scores are calculated, and the recruitment team determines whether you're a good candidate for the role.
If you're deemed a suitable candidate, you'll be invited to join the next stage of the recruitment process.
How Much Is the National Testing Network Test?
The National Testing Network Tests have prices varying between $41 and $80 (department fees not included). Your costs won't be reimbursed, regardless of whether you pass or fail.
If you apply for more than one department, you must pay each a $12 fee.
How to Prepare for the National Testing Network Test
With the cost of the National Testing Network test, it is important that candidates do their best. Proper preparation is a critical aspect of this.
There are several fundamental points to preparation, including:
Step 1. Take a National Testing Network Practice Test
There are ways to complete a National Testing Network practice test online or offline. Practicing with a National Testing Network practice test can help you fully prepare for the tests.
Practice the form of test (paper or computer-based) you'll be taking.
Whether it's a NTN Fireteam practice test or something else, make sure to look for the right tests for the position you're applying for.
This will help you familiarize yourself with the test format and question types on that particular test to know what to expect on the day of the testing.
Step 2. Revise Regularly
Practicing with the online or paper test will also help you identify your strengths and weaknesses. If any problem areas are discovered during the practice tests, you can revise these to improve your overall performance.
Remember, it isn't enough only to excel in certain areas. Your weaknesses can lower your score and cause you to fail the test despite excelling in other areas.
The more balanced your strengths and weaknesses are, the better your score will be.
Step 3. Don't Forget to Check Your Equipment
Home computers should be checked to ensure they don't fail during the middle of a test that can result in a fail.
While some recruiters/employers allow resits in case of technical difficulties, others aren't so generous. This applies to those taking computer-based exams at home.
Practicing the online tests is an excellent opportunity to test your internet connection, computer, and other pieces of technical equipment you'll need for the NTN exams.
Or, if you can't ensure that your equipment will be in working order, opt for siting the tests at an NTN testing center.
Step 4. Pay Attention to Your Wellbeing
Don't be hungry, thirsty, or tired when taking the test, as any of these conditions can lower your performance and chances of passing the exams.
Have a nutritionally balanced meal two hours before the exam to optimize your blood sugar levels, this will improve your concentration and memory skills.
Drink plenty of water to stay hydrated and avoid consuming excess caffeine or alcohol before testing. Have at least seven hours of restful sleep and avoid strenuous activities before testing.
That said, regular physical activity can also improve your cognitive performance.
Step 5. Know the Route
If you're taking the NTN exams at a test center, you should know the route and plan to be there with plenty of time to spare.
Look up the exam location of the testing center and its distance from your home.
Calculate your commute time depending on your method of transportation and allow some extra time for traffic.
Avoid leaving your home at the last minute, as you will not be allowed to sit the test if you're late.
Step 6. Ensure the Best Timing
When taking the NTN exams at home, plan to take the test at the most optimum time for you and avoid being early or late. You'll be a time frame within which the exam must be completed.
But inside of this, you decide the exact time to take the test.
This enables you to choose when your performance levels are at their bests. When you've chosen your time slot, plan your other activities around it.
Leave enough room to prepare but not so much to get bored because this will cause your concentration to drop.
National Testing Network is an organization responsible for offering professional test administration services to public safety departments in the US.
It also generates and provides access to lists of pre-screened candidates ready for subsequent processing and onboarding in specific departments.
While all NTN tests are meant to be challenging, some cause more trouble to candidates than others.
For example, NTN exams that incorporate traditional reading comprehension and two versions of video-based scenario tests are notoriously hard to pass.
You can prepare for the NTN tests at home.
You can get either paper or computer-based practice tests and solve them at home, where you'll be able to focus on them without distractions.
Some of these tests are free, while others are paid.
The latter often come with more extensive explanations for the solutions, which is better for preparation.
Here are some of the types of practice test you can do, which includes the popular options of an NTN law enforcement exam practice test and NTN firefighter practice test:
National Testing Network Police Test
National Testing Network Firefighter Practice Test
National Testing Network Law Enforcement Practice Test
These are small examples, but you should be able to practice for any NTN test.
The math questions on the National Testing Network exam evaluate the candidates' basic arithmetic skills.
Still, you might want to brush up on these skills to use them more confidently and efficiently on the test.
Depending on the type of taste you've to take and the testing center, you will be available within a few days of taking the exam. The results of paper-based tests are given within a week.
Results of tests administered on computers in testing centers might be available as soon as you finish your exams.
You can create a National Testing Network Account by visiting the National Testing Network website and locating the 'Create Account' tab.
There you'll be asked to provide personal information, and after your information is verified, your account will be activated.
Whether it's the National Testing Network firefighter test, National Testing Network police exam, or any other test, you can get sample questions for the National Testing Network test at the NTS testing/recruitment centers.
This applies to paper tests and computer-based exams. You can also find the latter on websites offering assistance with aptitude and entry tests, like JobTestPrep.
The key to passing any National Testing Network test is preparation. Preparation will allow you to familiarize yourself with the test format and identify your strengths and weaknesses.
It will increase your confidence in your abilities and skills. This will improve your focus, just as the other measures you must take to ensure your well-being will.
As a general rule of thumb, NTN applies a minimum passing score of 65% in the video, 70% in reading and 70% in writing.
However, obtaining a passing score doesn't automatically mean that you'll be considered for the position.
Your results will be compared to the other candidates, so aim to score above 85 to 90 % in all sections to beat the competition.
If you're taking a National Testing Network test at a testing center, it's best to dress professionally.
This will leave a good impression on the recruiters, who will remember you and value your professionalism if you pass the tests and proceed to the interview stage of the hiring process.
Yes, the National Testing Network tests are timed. The time limit you'll have in your NTN exam depends on the specific role and department you're applying for.
Some tests have a short time limit, while others can be completed within a wider time frame. The employers'/recruiters' requirements can also affect the duration of the NTN exams.
You can get guidance for the National Testing Network tests on the same websites that offer a National Testing Network practice test for these exams.
The mock tests are typically accompanied by extensive guides on how to prepare for the test, what areas to cover for different exams, and how to get the best scores.
Final Thoughts
The National Testing Network is a set of tests used to test candidates for roles in public safety. They are expensive, so if you're required to take them, you need to be prepared for them to ensure you don't fail them.
Regular practice, identifying strengths and weaknesses, checking your equipment, timing or route and taking care of your well-being are all crucial for having optimal performance on the NTN tests.