Investment Banking Resume in 2023 (Examples and Tips)
Updated November 29, 2023
One of the first steps you will need to take when applying for a position within an investment banking company will be to submit your resume.
While this might seem like a relatively straightforward process, it is important to ensure that your resume sets the right tone and shows off your skills and attributes in the best possible light.
Making sure that you create and submit the best possible resume will enable potential employers to quickly and easily see what sets you apart from other applicants.
What Should I Include in an Investment Banking Resume?
There are several things you will want to include in your resume. Some of these will be commonplace within resumes in general; others will be specific to investment banking.
You will also find that your resume varies slightly depending on the role you are applying for and what level this position is.
Key Skills to Include in Your Resume
English-speaking – Although investment banking firms exist worldwide, many of them will need to communicate with English-speaking countries. For this reason, an ability to fluently speak English can be a significant benefit for potential employers.
Resilience – Employers will want to know that you can manage setbacks and come back stronger.
Ability to work under pressure – Like resilience, this would be considered to be a key skill for an investment banker. The banking world can be incredibly intense, and it is important to be able to manage within this fast-paced and highly driven environment.
Experience to Highlight in Your Resume
Similar roles – The most important experience to highlight would be work done in similar roles or positions that require a number of the same skills.
Relevant projects – If you have been a part of projects that are particularly important and relevant for the role you are applying for, then these should be listed in order of relevance.
Achievements to Highlight in Your Resume
Academic excellence – Your potential employer will be looking for signs of academic excellence within candidates. This means that you should emphasize your good grades and test scores as much as possible.
Excellence within hobbies – Potential employers will want to know that you are a well-rounded individual capable of reaching high standards in all areas. For this reason, you should make sure to emphasize any hobbies that you have that have been particularly successful – for example, musical instruments, martial arts, dance, etc.
How to Structure an Investment Banking Resume in 2023
The exact structure that you choose will largely depend on personal preference.
However, many resumes will tend to follow a similar template that includes the following sections:
Header/Personal Information
This includes your name and contact details.
You may also wish to include additional information, such as your social security number.
Personal Statement
A personal statement is a brief paragraph that you will use to introduce yourself.
Use this section to highlight your most important skills and attributes.
If you choose to include a personal statement, it should ideally be one or two paragraphs long.
Your statement needs to focus on your strengths and highlight the most relevant skills for the role you have applied for.
This is the first impression a potential employer will have of you, so it needs to sing your praises and give the reader the most important information about you.
Skills
Make sure to start with the most relevant skills to the role you are applying for.
Education
This section should start with information regarding your degree or college education and work backward chronologically.
Make sure to list the grades you achieved and any other relevant information.
Work Experience
In most cases, this will start with the role you currently hold and work backward chronologically.
You can use this section to give information regarding the roles you have held, highlighting any skills which are particularly relevant for the role you have applied for.
Achievements
If there are things that you are proud of, this is the section that you should use to highlight them.
This could include information regarding projects you have spearheaded, important contracts you have completed or personal achievements you are proud of.
Hobbies and Interests
These don't have to be specifically relevant to the role you are applying for.
This section is important, as it shows potential employers that you are a well-rounded individual with interests outside of the workplace.
Investment Banking Resume Examples and Template
Name:
Contact Details:
Social Security Number:

Education

Name of university or college attended:
Date attended:

Name of course:

Grades and awards achieved:

Name of High School:
Date attended:

GPA:

Any special awards achieved:

Skills

Your most relevant skill should be listed first.
Then work your way down the list.
Your least relevant skills should be at the bottom of the list.
You don't have to include every skill, so consider the ones that are likely to be the most valuable.

Work Experience

Name of position held:
Date from and until:

Name of company:

Details of key responsibilities:

Achievements

Name of achievement:
When was it gained – what did it involve?

Hobbies and Interests

Name of club or hobby:
Date joined/started:

Details of what this involves, certifications you may have achieved and skills you have gained.

Name of club or hobby:
Date joined/started: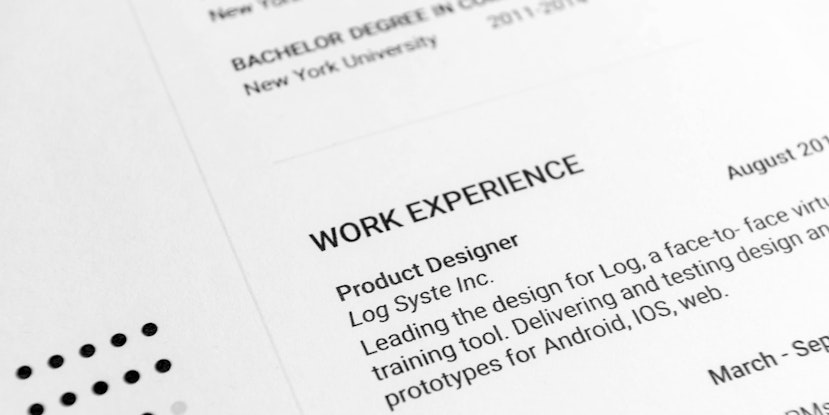 Investment Banking Resume (Examples and Tips)
How to Write an Investment Banking Resume in 2023
Step 1. Tailor it to the Job Description
This should go without saying, as it's an essential part of any resume.
No matter what job you are applying for, you should always make sure to tailor your resume to the job description.
This doesn't have to be a difficult process and will often involve moving relevant qualifications and skills so that they are at the top of relevant sections.
You may also find that it helps to write an opening statement or covering letter tailored specifically for the job you are applying for.
All of this means that employers will easily see the skills and experience you have that are most relevant to the role.
They will also see that you have fully read the job description and understand what is being asked of any potential employees.
Step 2. Show Knowledge and Interest in the Financial Industry
Even if you have no experience working within the financial industry, it is important to show that you are interested.
This will then allow employers to see that you are willing to learn and expand your knowledge.
It will also show them that you are passionate about this particular field and likely to be dedicated to your role.
Step 3. Include Extracurricular Activities
Although the main focus of your resume will be to show that you possess the technical skills and knowledge required to do your job properly, you will also want to include additional information that shows who you are as a person and what you enjoy doing outside of work.
This information helps potential employers gain insight into your values and the things that make you a well-rounded individual.
As well as offering information regarding how well your core values align with those of the company, it may also help them to understand how well you would fit within the company as a whole and whether or not you are likely to get on well with other employees.
Step 4. Highlight Quantitative and Analytical Skills
Being an investment banker or working within this industry will require you to have a high level of mathematical skill and an ability to analyze large amounts of information and data to make the best decisions for each project, task or client.
Taking the time to highlight these skills will enable your potential employer to see that you have what it takes to be an asset to their company.
Step 5. Highlight Any Technical Skills That You May Have
Technical skills such as communication and networking are vitally important for those working within the investment banking industry.
Taking the time to highlight these skills will show whoever reads your resume that you have the abilities they are looking for in an employee.
When talking about your skills, it can be a good idea to give examples of when you would have used them.
This helps to show that you understand what each skill actually involves and haven't just copied a list from the internet.
Step 6. Consider a Professional Resume Writer
When it comes to writing your resume, you need to make sure that you focus on your strengths and talk about yourself as though you are the best possible person for the role you are applying for.
This isn't always easy to do, and people will often downplay their strengths to avoid coming across as big-headed.
If you struggle to write your resume in a way that really emphasizes your strengths, then you may find that it is better to hire a professional resume writer.
These individuals are highly skilled in picking out the most important pieces of information and using them to build a resume that showcases you and your strengths in the best possible light.
The best investment banking resumes will usually be composed of four sections: about you, education, experience and hobbies; and is generally formatted in a relatively formal way.
The standard advice for resumes should also apply in the respect that individuals are encouraged to think about the font they use and consider the best margin sizes for their document.
The best investment banking resumes will be only one page long. You want to give potential employers all of the essential information without mentioning less important or irrelevant things.
Most employers don't have time to work their way through large, extensive resumes and will automatically disregard a resume that is too long.
Goldman Sachs wants to see that you have the skills and abilities required to do a job properly.
In recent years, as well as core knowledge of the financial world, it has begun to value individuals who have knowledge of science and technology and other areas of STEM.
It also also prefers individuals who have proven communication skills and knowledge of programs such as Excel.
The exact cost will vary depending on which resume writer you choose and the exact service you require.
There are also usually a variety of packages to choose from, with different options to suit your needs.
Most resume writers will typically charge between $100 and $400.
If you are not confident in your writing skills or find it difficult to talk about your personal strengths, then it can definitely be worth hiring a professional.
Professional resume writers are highly skilled in what they do and can identify the most important information to highlight.
They can also tailor your resume for each individual purpose.
Final Thoughts
If you are considering applying for a job within investment banking, then it is important to never underestimate the importance of a good resume.
As with any role, it is important to ensure that your investment banking resume is as tailored as possible to the role you are applying for.
This helps potential employers see how well you are likely to fit the requirements of the role and highlight the skills that are most relevant for their vacancies.
Your resume will be the first impression that a potential employer will have of you. Make sure that it's a good one.