The 5 Best Executive Resume Writing Services in the US
If you've worked your way to an executive position, it is likely because you are extremely good at what you do.
You may have an impeccable track record and a career history of making a positive difference everywhere you have worked.
But if you are looking to move into a new role, you may be struggling to decipher how to translate all of your experience into a concise yet attention-grabbing resume.
Executive resume writing services differ from professional resume services because they are uniquely tailored to the needs of C-suite executives.
Many executive resume writing services were launched by entrepreneurial executives who spotted a gap in the market.
Typically, executive positions aren't advertised; firms rely on head hunters to match the right people to the right jobs. Therefore, having an extremely focused resume and personal biography (particularly on a LinkedIn page) can be the difference between being discovered by head hunters or not.
Many people choose to hire executive resume writing services because they do not have the time to write their resumes. They need to have a document that outlines:
The context of their achievements
A breakdown of their core attributes and personal character traits
An understanding of what they want from their next challenge
But the intricacies of creating such a document means that it needs to be written by a resume writer who truly understands the impact of an executive resume.
Executive resume writers know that templated, bog-standard resumes are not good enough in the executive realm. They know that a senior management executive won't simply pick a resume writer from a Google search.
Instead, they might pick a selection of potential writers. They will interview them extensively to ensure a good synergy before working together extensively on a one-to-one basis.
The 5 Best Executive Resume Writing Services
Estimated cost: $0 to $49.95 per month
JobScan is used by over one million job seekers worldwide, including many executives looking to enhance their resumes.
It specializes in "optimizing your resume for any job, highlighting the key experience and skills recruiters need to see".
It can also optimize your LinkedIn profile to ensure that high-level executives are easily searchable by head hunters and recruiters.
After running your resume or LinkedIn profile through the software, you will be presented with a unique profile score.
This will provide you with actionable tips, recommendations and information about how you can improve your resume and LinkedIn profile.
As well as scanning your resume, you can also scan your cover letters, giving you ample opportunity to use data analytics to improve your details through every step of your recruitment process.
The pricing structure is based upon how many times you wish to scan your documents and what types of documents you wish to scan.
The $49.95 per month package includes:
Unlimited keyword comparisons
Unlimited scan history
LinkedIn optimization
Cover letter optimization
Predicted skills recruiter findings
Estimated cost: $349
With Top Resume, you can have your resume reviewed and written by an executive writer, one of the network's top 10% performing writers.
A free resume review is an effective way for executives to identify how well their current resume is performing and whether it would pass through ATS filters.
In addition, there is a 60-day interview guarantee that promises to double the number of interviews you get within 60 days.
This is a more cost-effective option than the previous executive resume writing services. As a result, it may be a good fit for those working in smaller firms rather than corporate conglomerates.
Estimated cost: $2,957 to $11,995 (working with Mary herself)
Mary Elizabeth Bradford runs one of the most well-known executive resume services.
She launched her company in 2008 and now specializes in helping C-suite executives move up the career ladder thanks to a range of services, including:
Executive resumes
Proposition letters
Networking
Interview coaching
Thank you letters
In addition, with personal one-to-one coaching (including with Mary herself) and LinkedIn design and optimization services, Mary's approach is to ensure complete consistency as your professional profile is reviewed and updated.
At MaryElizabethBradford.com, several packages are available, costing from $2,957 to $11,995.
As you can imagine, there is a big difference in the types of services offered within each package.
Estimated cost: $2,695 to $8,495
Wendi Weiner is an award-winning executive resume writer. She specializes in:
Executive resumes
LinkedIn profiles
Career and personal brand strategy
Professional content writing
Wendi focuses heavily on one-to-one support for her clients. She believes that there needs to be heavy client involvement to ensure that she delivers a high-quality level of service.
All projects are written personally by Wendi herself, with no outsourcing involved, and she has a wide range of packages for different executives working at different levels of seniority.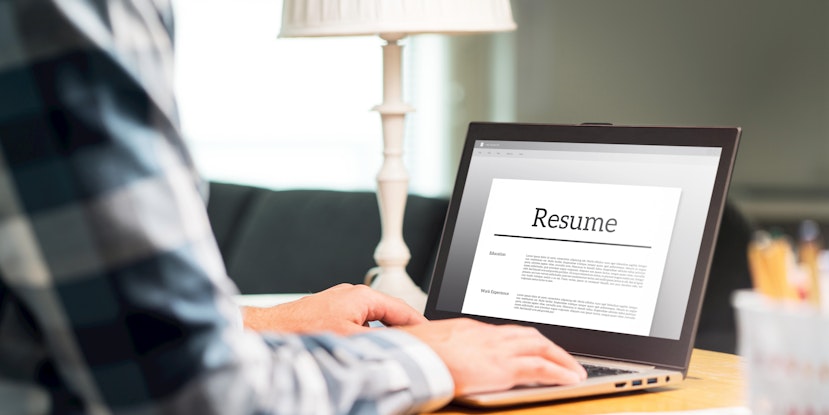 Best Executive Resume Writing Services in the US
Estimated cost: $795 to $1,295
There are two different services via Find My Profession:
CSuite resume writing service
Executive resume writing service
Both are designed to help highly regarded professionals make the most of their professional profiles.
The turnaround for resumes is much faster than some competitors – around three to five business days, compared to the four to six weeks suggested by Mary Elizabeth Bradford and The Writing Guru.
There also isn't a wide range of services included. Many of the resume writing services are just that – the resume itself is included within the basic package, and you need to pay extra for cover letters and LinkedIn profiles.
Each service starts with an in-depth strategy call so that you can speak directly to the resume writer, but it's not the same strategic career-driven support as offered by others.
Find My Profession is perhaps better tailored as a general resume writing service than understanding the intricacies of executive-level and C-suite level recruitment.
How to Choose an Executive Resume Writing Service
Executive resume services know that their clientele will not be concerned by the price. Instead, they will be more focused on the quality of service and the caliber of the final written document.
If you are looking for an executive resume service, it may be the first time that you've used a professional in this manner. Therefore, you may need to consider the following issues as part of your due diligence:
Step 1. Certifications and Credentials
To work as a resume writer, some exams need to be passed.
You should carefully check the credentials of any writers and confirm that they belong to a professional body.
This provides a guarantee of their capabilities and their professionalism.
Step 2. Distribution
Some executive resume services will include distributing your resume to their network of contacts.
You may wish to find out if this is the right network for your resume and how they manage their recruitment.
Step 3. Previous Success
At the executive level, you shouldn't pick your resume writer purely based on their social media reviews. Instead, ask for examples of previous executives they have worked with and provide evidence of any success.
Testimonials should be forthcoming, and if possible, you may want to contact individual executives to ask them for a reference and to discuss their experience of working with a particular executive resume writer.
Step 4. Cost
The price of working with an executive resume writer will differ drastically depending on what services you require or the sector you work in.
As an executive, you'll be keen to see a return on your investment, and you'll be aware of how to identify value for money.
You may wish to approach this as if you were making any other hire. How can you ensure that you recoup any investment, and what outcomes you are looking for?
Step 5. Aesthetics
Due to corporate confidentiality, it may not be easy to see previous examples of the writer's work. But you should set your expectations. What do you want your resume to look like, and do you have preferred fonts or styling expectations?
As an executive, you'll know what you expect to see from recruits, so you will be well aware of what a good and a bad resume looks like.
Step 6. Timescales
Executive resume writing is far more intense than any other resume writing style. You will want to set deadlines and expectations from the outset.
You may need to discuss the writing process to determine how much of your time the writer needs and schedule that in your busy diary.
Often executive resume writers work one-on-one with their clients, so you need to prioritize how you can make the best use of that person's time as well as your own.
Additionally, you will need to set clear expectations of when you expect to receive initial drafts and subsequent edits.
This may depend on your desired outcomes. For example, if you are a senior executive actively considering moving onto a new position, choosing to work with a highly qualified executive resume writer could be an excellent way of getting career advice and coaching, as well as a well-written resume.
It could be extremely beneficial for those who do not have the time to write their resume and update their LinkedIn profile. By outsourcing to a professional, you can feel confident that everything you need updated will follow your timescales.
In addition, hiring an executive resume writer can be an effective way of ensuring the full consistency of your profile across all of your networks.
This will depend on the type of service you are looking for. It's not unusual to expect bespoke executive resume writing services to charge thousands of dollars. But at these prices, you are getting far more than just a resume.
You'll receive one-to-one career coaching, strategic insights and guidance, interview preparation and training, an overhauled LinkedIn profile, proposition letters and even potentially a dedicated networking resume.
At this level of your career, you need to feel confident that you are working with a writer who truly understands the nuances of executive recruitment. To be hired by the very best people, you need to hire the best possible writer who can showcase your skills in the best light.
Executive writing services understand that head hunters and recruiters aren't just looking for digital resumes. They also search through LinkedIn profiles, personal brands and their own network of contacts.
The added value of working with executive resume writers is that they often have experience working in those fields. They understand that executive resumes need far more impact than professional resumes.
Many executive resume writers work one-on-one with their clients, and as such, they develop a strong network of their own contacts.
You may find that these executive resume writers may include resume distribution within their services where they can send your final resume on your behalf to their own networks, giving you far greater visibility amongst those who are looking to hire.
Final Thoughts
Searching for a new job can be a long-winded, tiring process. Many C-suite executives do not have the time to fit in a job search around their working hours, so many executive-level positions rely on head hunters and recruiters to find the right person.
A wide range of services is available to prepare your executive resume on your behalf, and budgets can vary dramatically. Some professional resume writing services offer executive resumes as well.
Still, they may not have the same refinement and understanding of your work and the pressures you face as some of the more expensive resume writing services.
If you are looking to outsource your executive resume to a professional, think carefully about what type of service you want.
If you require career coaching or a LinkedIn overhaul, or you want to take advantage of your executive resume writer's own network of contacts, expect to pay far more.
As with anything in life, you will get what you pay for, and you can judge the value of your executive resume writing service on the outcome, namely whether you land the job you're aiming for.