The 7 Best Executive Resume Writing Services in the US (2023)
Updated September 12, 2023
If you've worked your way to an executive position, it is likely because you are extremely good at what you do.
You may have an impeccable track record and a career history of making a positive difference everywhere you have worked.
But if you are looking to move into a new role, you may be struggling to decipher how to translate all of your experience into a concise yet attention-grabbing resume.
Executive resume writing services differ from professional resume services because they are uniquely tailored to the needs of C-suite executives.
Many executive resume writing services were launched by entrepreneurial executives who spotted a gap in the market.
Typically, executive positions aren't advertised; firms rely on head hunters to match the right people to the right jobs. Therefore, having an extremely focused resume and personal biography (particularly on a LinkedIn page) can be the difference between being discovered by head hunters or not.
Many people choose to hire executive resume writing services because they do not have the time to write their resumes. They need to have a document that outlines:
The context of their achievements
A breakdown of their core attributes and personal character traits
An understanding of what they want from their next challenge
But the intricacies of creating such a document means that it needs to be written by a resume writer who truly understands the impact of an executive resume.
Executive resume writers know that templated, bog-standard resumes are not good enough in the executive realm. They know that a senior management executive won't simply pick a resume writer from a Google search.
Instead, they might pick a selection of potential writers. They will interview them extensively to ensure a good synergy before working together extensively on a one-to-one basis.
The 7 Best Executive Resume Writing Services
Resumeble provides professional resume writers with multi-industry experience.
With a one-on-one approach, they promise an interview guarantee within 60 days of completion of your resume.
This offers affordable services with direct communication, fast turnarounds and ATS-compliant documents.
The available services are
CV Writing for $149.99
Resume Writing for $129
Cover Letter Writing for $99
LinkedIn Profile Writing for $99
And more
Depending on the package you choose, the turnaround is between five and seven business days.
With over 16,000+ satisfied customer, Resumeble secured 99% of interviews and has a 4.8 Trustpilot customer rating.**
Pros
Affordability
Resume optimization
High satisfaction rate
Cons
Limited free features
Longer turnaround than others
Overemphasis on ATS optimization
My Perfect Resume is a template-based resume writing service that was launched in 2013. Since then, more than 15 million people have found new roles using its resumes and cover letters, and more than 43 million resumes have been created on the site.
The process of making a resume using My Perfect Resume starts with choosing the right template based on your level of experience – there are templates designed for high school leavers and for professionals, and even for those looking for federal roles.
Using a template like this will ensure that not only is all the information you are sharing easy to read for the recruitment team, but it is also compatible with Applicant Tracking Software (ATS).
ATS systems scan resumes for specific information, phrases or words that match to the job description and desired skills, and these templates are designed to be readable by this software.
Using the chosen template, you can edit each section as directed, including all the important qualifications, experience and other skills as directed by the personalised writing help service.
The completed resume can be downloaded, printed and emailed as often as needed.
The resume you create can be downloaded in plain text format for free, but there are paid plan options that offer more tools like being able to download in different formats.
My Perfect Resume also has a facility to create cover letters that match the resume design and structure.
For those who are looking for extra help and tips, there is a career-focused blog on the My Perfect Resume website, where everything from upskilling to networking is covered.
Pros
User-friendly interface
Pre-written content
Wide range of templates
Cons
Limited customization
Subscription-based model
Limited flexibility for unconventional resumes
Estimated cost: $349
With Top Resume, you can have your resume reviewed and written by an executive writer, one of the network's top 10% performing writers.
A free resume review is an effective way for executives to identify how well their current resume is performing and whether it would pass through ATS filters.
In addition, there is a 60-day interview guarantee that promises to double the number of interviews you get within 60 days.
This is a more cost-effective option than the previous executive resume writing services. As a result, it may be a good fit for those working in smaller firms rather than corporate conglomerates.
Pros
Professional resume writers
Customized approach
Satisfaction guarantee
Cons
Cost
Limited direct collaboration
Varying turnaround time
Estimated cost: $0 to $49.95 per month
JobScan is used by over one million job seekers worldwide, including many executives looking to enhance their resumes.
It specializes in "optimizing your resume for any job, highlighting the key experience and skills recruiters need to see".
It can also optimize your LinkedIn profile to ensure that high-level executives are easily searchable by head hunters and recruiters.
After running your resume or LinkedIn profile through the software, you will be presented with a unique profile score.
This will provide you with actionable tips, recommendations and information about how you can improve your resume and LinkedIn profile.
As well as scanning your resume, you can also scan your cover letters, giving you ample opportunity to use data analytics to improve your details through every step of your recruitment process.
The pricing structure is based upon how many times you wish to scan your documents and what types of documents you wish to scan.
The $49.95 per month package includes:
Unlimited keyword comparisons
Unlimited scan history
LinkedIn optimization
Cover letter optimization
Predicted skills recruiter findings
Pros
Resume optimization
Keyword analysis
Job application tracking
Cons
Limited free features
Limited industry-specific insights
Overemphasis on ATS optimization
CareersBooster provides what it calls a 'job acquisition service'. It has a dedicated team of expert writers on hand to create resumes that avoid common mistakes and create a document that is penetrating and attention-grabbing.
The writers are industry experts and with 24/7 customer service and a help desk that means you can contact them whenever you need to, you can get access to their knowledge and keep up with what is happening.
Alongside resume writing and editing, the company also offers the following services:
LinkedIn profile creation
Cover letter writing
IT resume writing
Thank you and follow up letters
CareersBooster can also distribute resumes to employment agencies and help you identify the key selection criteria for the role, as well as highlighting your key knowledge, skills and abilities.
CareersBooster guarantees that you will get an interview within 30 days or it offers a free revision.
Pros
Professional resume writers
Fast turnaround time
Customized approach
Cons
Cost
Less control over the final product
Limited industry specialization
Estimated cost: $2,957 to $11,995 (working with Mary herself)
Mary Elizabeth Bradford runs one of the most well-known executive resume services.
She launched her company in 2008 and now specializes in helping C-suite executives move up the career ladder thanks to a range of services, including:
Executive resumes
Proposition letters
Networking
Interview coaching
Thank you letters
In addition, with personal one-to-one coaching (including with Mary herself) and LinkedIn design and optimization services, Mary's approach is to ensure complete consistency as your professional profile is reviewed and updated.
At MaryElizabethBradford.com, several packages are available, costing from $2,957 to $11,995.
As you can imagine, there is a big difference in the types of services offered within each package.
Pros
Executive resume expertise
Personalized approach
Comprehensive services
Cons
Cost
Limited availability
Less direct writer collaboration
Estimated cost: $2,695 to $8,495
Wendi Weiner is an award-winning executive resume writer. She specializes in:
Executive resumes
LinkedIn profiles
Career and personal brand strategy
Professional content writing
Wendi focuses heavily on one-to-one support for her clients. She believes that there needs to be heavy client involvement to ensure that she delivers a high-quality level of service.
All projects are written personally by Wendi herself, with no outsourcing involved, and she has a wide range of packages for different executives working at different levels of seniority.
Pros
Professional resume writers
Career coaching
Customized documents
Cons
Cost
Availability
Limited direct writer collaboration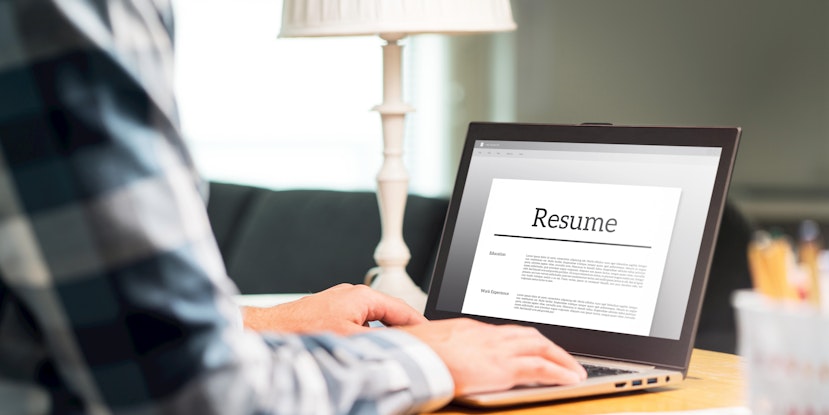 Top Executive Resume Writers 2023

Estimated cost: $795 to $1,295

There are two different services via Find My Profession:
CSuite resume writing service
Executive resume writing service
Both are designed to help highly regarded professionals make the most of their professional profiles.
The turnaround for resumes is much faster than some competitors – around three to five business days, compared to the four to six weeks suggested by Mary Elizabeth Bradford and The Writing Guru.
There also isn't a wide range of services included. Many of the resume writing services are just that – the resume itself is included within the basic package, and you need to pay extra for cover letters and LinkedIn profiles.
Each service starts with an in-depth strategy call so that you can speak directly to the resume writer, but it's not the same strategic career-driven support as offered by others.
Find My Profession is perhaps better tailored as a general resume writing service than understanding the intricacies of executive-level and C-suite level recruitment.
Pros
Executive-level expertise
LinkedIn profile development
Job search support
Cons
Higher pricing
Availability and turnaround time
Non-refundable deposits
How We Chose Top Executive Resume Writers for 2023
Choosing top executive resume writers requires careful consideration and research.
Here are some key factors to consider when selecting an executive resume writer:
Expertise in executive-level resumes: Look for resume writers who specialize in executive-level resumes.

Professional certifications and credentials: Check if the resume writer holds any professional certifications, such as Certified Professional Resume Writer (CPRW), Certified Executive Resume Writer (CERW) or other industry-recognized credentials.

Industry knowledge and experience: Consider whether the resume writer has experience in your specific industry or field.

Customization and personalized approach: Look for resume writers who offer personalized consultations to gather information about your career history, achievements and goals.

Sample resumes and portfolios: Review the resume writer's sample resumes or portfolio to assess the quality, style and effectiveness of their work.

Client testimonials and reviews: Check for client testimonials or reviews to gauge the satisfaction and success of previous clients who have used the services of the resume writer. .

Pricing and packages: While cost shouldn't be the sole deciding factor, it's important to find a balance between quality and affordability.

Communication and collaboration: Assess the level of communication and collaboration the resume writer offers.
Executive Resume Example
Executive Resume Example
How to Choose Professional Resume Writers in 2023
Executive resume services know that their clientele will not be concerned by the price. Instead, they will be more focused on the quality of service and the caliber of the final written document.
If you are looking for an executive resume service, it may be the first time that you've used a professional in this manner. Therefore, you may need to consider the following issues as part of your due diligence:
Step 1. Certifications and Credentials
To work as a resume writer, some exams need to be passed.
You should carefully check the credentials of any writers and confirm that they belong to a professional body.
This provides a guarantee of their capabilities and their professionalism.
Step 2. Distribution
Some executive resume services will include distributing your resume to their network of contacts.
You may wish to find out if this is the right network for your resume and how they manage their recruitment.
Step 3. Previous Success
At the executive level, you shouldn't pick your resume writer purely based on their social media reviews. Instead, ask for examples of previous executives they have worked with and provide evidence of any success.
Testimonials should be forthcoming, and if possible, you may want to contact individual executives to ask them for a reference and to discuss their experience of working with a particular executive resume writer.
Step 4. Cost
The price of working with an executive resume writer will differ drastically depending on what services you require or the sector you work in.
As an executive, you'll be keen to see a return on your investment, and you'll be aware of how to identify value for money.
You may wish to approach this as if you were making any other hire. How can you ensure that you recoup any investment, and what outcomes you are looking for?
Step 5. Aesthetics
Due to corporate confidentiality, it may not be easy to see previous examples of the writer's work. But you should set your expectations. What do you want your resume to look like, and do you have preferred fonts or styling expectations?
As an executive, you'll know what you expect to see from recruits, so you will be well aware of what a good and a bad resume looks like.
Step 6. Timescales
Executive resume writing is far more intense than any other resume writing style. You will want to set deadlines and expectations from the outset.
You may need to discuss the writing process to determine how much of your time the writer needs and schedule that in your busy diary.
Often executive resume writers work one-on-one with their clients, so you need to prioritize how you can make the best use of that person's time as well as your own.
Additionally, you will need to set clear expectations of when you expect to receive initial drafts and subsequent edits.
Why Hire Executive Resume Writers?
There are many reasons why an executive resume writing service might be the best choice for you when you are looking for a new role in the C-Suite.
Saves Time
Writing a general resume that is targeted, well structured and bespoke for the role that you have applied for can be time-consuming enough, but employers and recruiters expect more from an executive resume – so if you don't have experience, it can be very time-consuming.
Getting a professional writer to complete it on your behalf lets you free up that time for other job-related activities, such as practicing your pre-employment assessments or getting interview ready.
Helps Avoid Common Mistakes
If you are not experienced at writing resumes, and you do not know what the recruiters will be looking for, you could make some mistakes that might cost you the job.
These include creating the wrong structure, including information that isn't needed, or missing vital sections that the employers will be looking for to ensure that you have what it takes on paper to be successful.
A Better View of Your Skills and Accomplishments
When writing about your current or previous roles, it can be difficult to highlight your skills and achievements.
Many people will just create a list of their responsibilities and daily tasks, which is not particularly helpful for the recruitment team.
A professional writer will create an executive resume that focuses on data-driven information, such as the financial success you have created for a company or the specific achievements you had while in a role.
They are also able to present this in a quantifiable and unbiased way, giving a high-level overview of your role as well as more granular details about what that gave you in terms of transferable skills and experience.
Spelling and Grammar
With a professional writer, you can avoid the little mistakes that can make a recruiter think twice about accepting your resume.
Not everyone is accomplished at creating error-free documents, and even built-in spellcheck programs are not always great at picking up problems with grammar and syntax.
Using an executive resume writing service will ensure that the language used in your resume is appropriate, jargon-free and without hyperbole – as well as having excellent spelling and correct use of grammar.
The Right Keywords
Applicant Tracking Software (ATS) is becoming more and more used in the recruitment process, even for high-level jobs – so your resume needs to be optimized to be able to beat the algorithm and ensure that you do not get overlooked.
A professional writer with experience in executive resume writing will know how to ensure that the right keywords are in the document so that the ATS will pick them up – but they will also be able to make it readable for people too, as there are still some companies who rely on the more traditional human form of paper sifting.
What to Look For in a Resume Writing Service in 2023
Choosing the right resume writing service to suit your specific needs is a personal decision, but there are some things that you can consider to help you make the right decision.
Remember, you need to trust the writer to be able to provide you with a high-level resume so that you can go for the executive roles that you are interested in.
Price
This is often the first consideration when it comes to looking for the right executive resume writing service but remember that quality doesn't come cheap – and you will be looking at spending at least $500 for a decent resume.
While this might seem like a lot of money to be spending, you need to consider what the ROI would be – if you landed the $100k+ a year role, that initial outlay would seem like a drop in the ocean.
Of course, you need to be realistic and have a budget.
Experience
The experience of the writer could mean the difference between getting an amazing resume and getting one that needs some work to be effective, and a lot of that will come down to experience.
You should look for a writer that not only has a lot of experience writing resumes but also has experience writing resumes at the correct level and in the same niche so you know that they have a good understanding of what the recruitment team will be looking for.
Location
Executive resume writing services have a specific process, and part of this will be some sort of discussion so they can get to know you and what you are looking for.
The reason why location can be important is so that any discussions or revisions can happen quickly – you don't want to be waiting for a response from someone in another time zone.
Customer Service
Good customer service is important with any online transaction, and when it comes to purchasing an executive resume writing service you want to be sure that if you have any problems or concerns you can contact someone for relevant help.
In most cases, you will have contact with the specific writer for help in the first instance, but there should be other ways to make contact too.
Certification and Qualification
This is something that can differ depending on where you are, but writing qualifications and relevant certifications being held by your chosen service should give you some peace of mind when it comes to the finer details of resume writing – you will want to know that the person writing your resume has relevant experience, of course, but also that they know what they are doing when it comes to basic writing skills, too.
Independent Reviews
This is another important thing to look for, and it might involve going through a search engine.
Although the resume writing service might have some reviews available on their website, it stands to reason that they are likely to only be the positive ones – and you should go and find some more online to ensure that there are no complaints from other users.
This should help give you a broader picture of what you can expect in terms of turnaround time, customer service and results.
Turnaround Time
Getting a professionally written executive resume is not something that will happen immediately, so you should be prepared for it to take some time to happen.
What you need to know from the service is what their expected turnaround time is, and whether that allows for things like edits and revisions too.
Other Services
Another thing to look for from an executive resume writing service is whether they offer any additional services.
This might include writing cover letters, looking at your existing resume and giving advice, or offering free job-related help (with things like pre-employment assessments, application forms or interview techniques, for example).
A more full-service package might suit your needs more, or you might prefer a bare-bones approach.
Difference Between an Executive Resume and a General Resume
While recruiters are looking for broadly the same things from any type of resume – experience, skills and qualifications that are relevant for the advertised role – it is fair to say that they will be expecting a lot more from an executive resume than they will be from a general resume.
With an executive resume, your resume will be expected to prove your suitability in more than just the basics – it will need to tell your career story and show that you have deeper skills like leadership, decision-making and strategy.
An executive resume writer will be able to add the nuances and details about your accomplishments that show what you have achieved for the business.
This will include quantifiable data that demonstrates the impact you have had in executive-level roles and using executive-level skills.
How Much Should Executive Resume Services Cost in 2023?
An executive resume writing service should not be cheap – it can cost anywhere between $500 and $3,000.
The cost will depend on several factors, including the relevant experience of the writer and the type of process that they use.
When thinking about the cost of the service, you will want to focus on the potential return on your investment – will it be worth it if you can get that top-paying role?
You will also want to consider what other services come as part of the package because it might include things like bespoke career advice, a cover letter or other helpful additions.
If you are considering a low-priced option, remember that it is probably cheap for a reason – and make sure that you do your due diligence to make sure that you know what you are buying.
This may depend on your desired outcomes. For example, if you are a senior executive actively considering moving onto a new position, choosing to work with a highly qualified executive resume writer could be an excellent way of getting career advice and coaching, as well as a well-written resume.
It could be extremely beneficial for those who do not have the time to write their resume and update their LinkedIn profile. By outsourcing to a professional, you can feel confident that everything you need updated will follow your timescales.
In addition, hiring an executive resume writer can be an effective way of ensuring the full consistency of your profile across all of your networks.
This will depend on the type of service you are looking for. It's not unusual to expect bespoke executive resume writing services to charge thousands of dollars. But at these prices, you are getting far more than just a resume.
You'll receive one-to-one career coaching, strategic insights and guidance, interview preparation and training, an overhauled LinkedIn profile, proposition letters and even potentially a dedicated networking resume.
At this level of your career, you need to feel confident that you are working with a writer who truly understands the nuances of executive recruitment. To be hired by the very best people, you need to hire the best possible writer who can showcase your skills in the best light.
Executive writing services understand that head hunters and recruiters aren't just looking for digital resumes. They also search through LinkedIn profiles, personal brands and their own network of contacts.
The added value of working with executive resume writers is that they often have experience working in those fields. They understand that executive resumes need far more impact than professional resumes.
Many executive resume writers work one-on-one with their clients, and as such, they develop a strong network of their own contacts.
You may find that these executive resume writers may include resume distribution within their services where they can send your final resume on your behalf to their own networks, giving you far greater visibility amongst those who are looking to hire.
Choosing the best professional resume writer for executives depends on various factors, including your specific needs, budget and preferences.
However, here are a few top resume writing services that are known for their expertise in working with executives:
TopResume: They have a team of professional writers with experience in various industries and can tailor resumes to highlight executive-level skills and achievements.

Find My Profession: They have a team of writers who understand the unique requirements of executive job searches and can create customized resumes to showcase executive qualifications.

Mary Elizabeth Bradford: Mary Elizabeth Bradford is a renowned executive resume writer with expertise in crafting high-impact resumes for executives. She offers personalized consultations and focuses on conveying the unique value proposition and ROI in executive resumes.

The Writing Guru: They have a team of certified resume writers who are experienced in working with high-level professionals and can create compelling executive resumes.
Experience, expertise, quality of work, customization and pricing are the main things to consider when choosing a top executive resume writer.
Proper resume writing is extremely important for executives as their resume is often the first impression that they make on potential employers.
A well-written executive resume can showcase their skills, accomplishments and experience in a way that highlights their unique value proposition and sets them apart from other candidates.
Additionally, a poorly written or generic resume can hinder their chances of being considered for top-level positions.
Therefore, it is essential for executives to have a professional, tailored and targeted resume that effectively communicates their strengths and achievements.
Final Thoughts
Searching for a new job can be a long-winded, tiring process. Many C-suite executives do not have the time to fit in a job search around their working hours, so many executive-level positions rely on head hunters and recruiters to find the right person.
A wide range of services is available to prepare your executive resume on your behalf, and budgets can vary dramatically. Some professional resume writing services offer executive resumes as well.
Still, they may not have the same refinement and understanding of your work and the pressures you face as some of the more expensive resume writing services.
If you are looking to outsource your executive resume to a professional, think carefully about what type of service you want.
If you require career coaching or a LinkedIn overhaul, or you want to take advantage of your executive resume writer's own network of contacts, expect to pay far more.
As with anything in life, you will get what you pay for, and you can judge the value of your executive resume writing service on the outcome, namely whether you land the job you're aiming for.