The Exxonmobil Test (2023 Guide)
Updated November 20, 2023
You may not immediately recognize the name ExxonMobil, but it's guaranteed you will know one of its brands.
ExxonMobil, originally the Standard Oil Company, has been running since 1870. It is now one of the world's largest energy providers of gas and oil.
Based in Texas but operating worldwide, the company has more than 70,000 employees from different backgrounds and with a wide range of skills.
It operates under four brands, Esso, Exxon, Mobil and ExxonMobilChemical, and has a plethora of jobs available.
This includes roles in human resources, operations, law, research and innovation, engineering, finance, technical, geoscience, and health and safety.
Working For ExxonMobil
Job opportunities at ExxonMobil are highly sought after, as there are huge benefits to working for the company.
As an employer, the company likes to help employees carve out a life-long career.
This is why its benefits scheme is built to support people at each stage of life.
Approximately 85% of employees are covered by the 'Culture and Health' program, which helps both in professional and personal life.
For example, if an employee starts working at the company at a young age, there is a chance for help with financial planning; therefore, that individual can factor in having a family at some point or advancing their qualifications.
The emphasis on working at the company for life is paramount.
There are opportunities for people from all backgrounds.
Students can learn their trade, and on the other scale, there are opportunities for US Veterans.
The Veteran might fancy a role in maintenance, engineering or even as a public affairs advisor.
Students, Veterans and other employees may all have the opportunity to travel too. There are opportunities to work in Brazil, Singapore, India and China, to name a few.
Ethical Exxon
As an established global business, ExxonMobil sees the importance and need for companies to think about the future of the environment and factor this into its ethos.
The company thinks ethically and has many strategies in place to move forward with this.
This includes managing and reducing plastic waste, preparing for a future of lower carbon emissions, and driving $10bn into research and development for lower-emission energy solutions.
It has already eliminated 520 million tonnes of greenhouse gases from operations and reduced methane emissions and flaring.
Finally, as a sustainable and forward-thinking business, it thinks about its employees and researches ways to protect their future.
Practice Exxonmobil Test with JobTestPrep
Why Take an Exxonmobil Test?
Now it is apparent there is great competition for job opportunities at ExxonMobil, it is important to learn about the application process and the ExxonMobil testing assessments to give yourself the best chance.
After the initial application stage, which includes sending a resume, the HR department will contact the most qualified candidates within two to eight weeks.
The most qualified candidates are not only those with the right qualifications but have relevant skills, experience and personal attributes.
Read the job description carefully, and be sure to apply all research, skills, experience and qualifications in your application.
The second stage of the application for most includes some pre-employment tests to assess specific areas.
This is most common for those applying for customer-facing and administrative roles and mechanical and engineering roles.
It also covers any jobs where communication and writing skills are needed.
Each of these tests are approximately one hour each and are taken online at an assessment center.
What to Expect When Taking an Exxonmobil Test in 2023
The areas typically assessed are:
Critical Reasoning Tests
These tests assess the candidate's ability to interpret and deduce patterns and recognize the similarities and differences in data and sequences.
This test would perhaps be for someone applying for a role in research or something technically based.
Example Question
Which is the next hexagon in the sequence?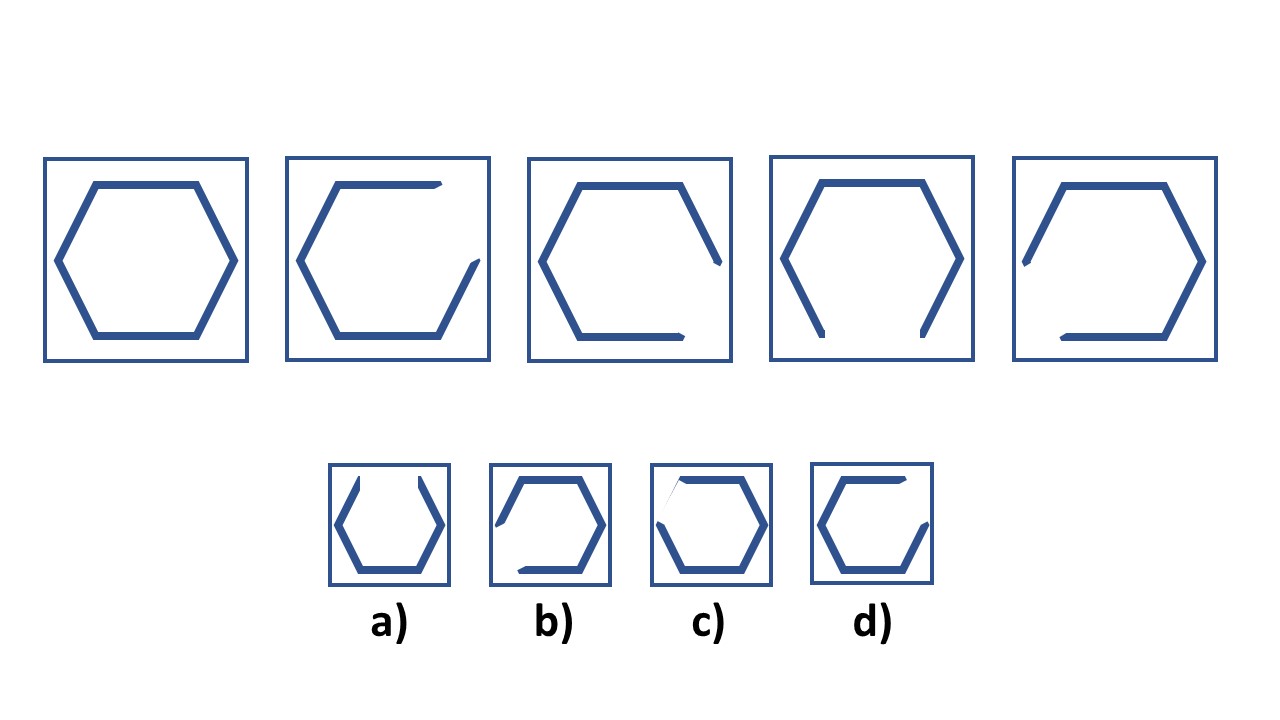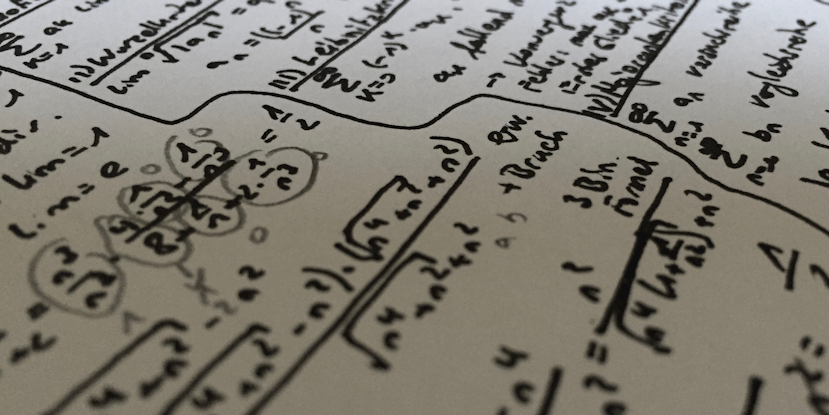 The Exxonmobil Test
If you need to prepare for a number of different employment tests and want to outsmart the competition, choose a Premium Membership from JobTestPrep.

You will get access to three PrepPacks of your choice, from a database that covers all the major test providers and employers and tailored profession packs.
Mathematical and Reasoning Tests
The aim of these tests are to assess calculation skills, mainly in algebra and arithmetic.
It would suit a candidate looking for a role in finance or a technical role.
As these are complex questions with high numbers, a calculator is allowed.
Example Question
When Richard changed cars, his weekly fuel bill decreased from £70 to £56. What percentage saving does this give him?
Communication Exercises
These test your verbal and written communication skills to assess language and grammar abilities.
They are good for people applying for administrative roles or ones that require customer communication.
A typical example question that is assessed here would be to read a passage of writing that has lots of information in the contents.
The candidate will then be asked several questions about the text. It tests their skills to decipher and then explain something.
Another common task would be to write a letter to a customer. It would need to include certain information and assess grammar and punctuation skills as well as typing skills.
Personality Questionnaire
This is the chance to show a candidate's character and personality skills. It is a good way to see how they are suited to a role and how they would deal with certain scenarios.
A candidate applying for a role that involves dealing with customers, or a managerial role, for example, may be asked to take this test.
Example Question
Your teammate is working on a presentation with you. You are presenting to the Board of Directors. Your teammate has not done much work, but in the presentation steals an idea of yours and talks about it like it is their own.
How do you deal with this?
Presentation
This last area looks at an applicant's skills at presenting their ideas to the team or an individual at work.
It may include working in a team at the assessment to show how you communicate within that team of peers.
It is important to show you are willing to express your ideas and communicate clearly and precisely with the relevant people.
This test might be undertaken by a potential manager's role or someone working in Legal or Research.
The task may be for the individual to verbally communicate with their teammates on their thoughts and ideas on a new product that could save the company millions of dollars a year.
The candidate will need to clearly say what their views and advice is and their reasons for this.
It could also require them to give a solution or alternative suggestion.
Practice Exxonmobil Test with JobTestPrep
How to Pass the Exxonmobil Test in 2023
The ExxonMobile tests are used all the time to help the business recognize the most successful and appropriate candidates to take to the next level of the application process.
It is important to be prepared in order to be one of these successful individuals, remembering that these roles are often highly competitive.
Here are some tips that will help with testing success:
Step 1. Sit Past Papers/Online Practice Papers
There are many opportunities to take online practice tests for these pre-employment tests. Companies such as JobTestPrep have good mock exams for different areas.
By practicing online first, you will be able to identify the type of questions that will be asked and assess where more practice is needed.
It is also a great opportunity to test against the clock.
Step 2. Assess Your Strengths and Weaknesses
The practice papers will help you to identify your strengths and weaknesses in the test subjects.
Also, by carefully looking through the desired skills for the tests, you can see where you may be weaker.
It is then important to focus on improving in those areas and perhaps spend more time on the weaker topics, revising them more.
However, ensure there is a balance and the areas you are stronger in are not forgotten either.
Step 3. Learn the Formats of the Question
Ensure you know the formats of each of the tests and how much time you will need to spend on each question.
That way, you should not run out of time by spending too long on one part and not having time for another.
Step 4. Read the Questions Carefully
Questions can sometimes be interpreted in various ways, so ensure you read them slowly and properly and understand them fully.
Step 5. Be Calm and Positive
If you know the question formats and have practiced, there is no need to panic.
Stay calm and have faith that you can pass the test. Stressing can lead to rushing or not concentrating properly.
Step 6. Get Plenty of Rest the Night Before
This is a given but critical point to remember. Also, have a good breakfast and ensure you leave plenty of time in the morning so you are not stressed.
Final Thoughts
Job roles at Exxonmobil are often highly sought after.
To ensure you are ahead of the game and stand out from other candidates, ensure you thoroughly research the role you are applying for and know what pre-employment tests you are expected to take in the application process.
The tests do not have to be overwhelming.
With practice through the many tests available online, research and a positive outlook, there is every chance you can be the successful candidate.