Crossover Test Cognitive Aptitude Test (CCAT): Guide and Tips
Updated November 18, 2023
Crossover was created by Andy Tryba in 2014. It is an international recruitment company, which aims to recruit qualified candidates and match them with Fortune 1,000 companies searching for the very best talent.
Used worldwide in 131 different countries, the platform seeks to recruit remote-workers into high-paid, full-time job roles on a permanent basis.
Crossover is a global recruitment platform, which is available in 131 different countries worldwide.
The Crossover process is highly competitive, and many people are unable to complete it.
The purpose of Crossover is to identify qualified people from all over the world, then match them with suitable employers that are looking for the best talent.
Jobs offered through Crossover are always full-time, long-term prospects with attractive salaries.
In addition to connecting employers with prospective talent, Crossover provides access to useful tools including WorkSmart, an online platform that helps organizations to manage remote workers.
In this article we will discover the Crossover test for Cognitive aptitude
What Is the Crossover Cognitive Aptitude Test (CCAT)?
The Crossover test is a highly competitive selection and hiring process that is completed remotely from start to finish. One part of the hiring process is the Crossover CCAT test.
Crossover does not hold ownership of the CCAT test. The company buys the test through Criteria Corp, which publishes the CCAT and many other pre-employment cognitive tests and assessments.
The first stage of the Crossover application process is referred to as the Technical Screen. During this step, the hiring managers will read through your application form in detail.
If your application is approved, you will progress to the second stage of the process, which is the Online Assessment.
The Online Assessment comprises two parts: the Basic Fit Questions (BFQ) and the CCAT. The BFQ is a straightforward screening test, during which you will need to give information on your work experience and general abilities.
Your responses will help the recruiter to decide whether your professional background makes you a good fit for the job role that you have applied for.
The second stage of the online assessment is the actual online assessments, including the Crossover Criteria Cognitive Aptitude Test (CCAT).
The Crossover CCAT test is a highly challenging test. When taking the test, you will not be allowed to use a calculator.
Candidates will be asked to take the test twice, and the second test will be proctored. This means candidates are asked to use a webcam to provide video evidence of them taking the test.
Practice a Crossover Cognitive Aptitude Test
What Does the Crossover Test for Cognitive Aptitude (CCAT) Include?
In the second part of the online assessment, you'll tackle the actual online tests, which include the Crossover Criteria Cognitive Aptitude Test (CCAT).
This test is quite short, lasting only 15 minutes, and it consists of 50 multiple-choice questions.
The goal here is to assess your logical thinking, math skills, verbal abilities and spatial reasoning.
These 50 questions are divided into different categories: there are 18 math and logic questions, 18 verbal reasoning questions and 14 spatial reasoning questions.
To move on in the assessment process, you need to get at least 35 of these questions right.
Achieving this score means you're in the top 15% of test-takers.
It's worth noting that most people find this test challenging. On average, candidates can correctly answer only 24 of the questions.
And even if you pass the test, it doesn't guarantee you a job offer. It's just one step in the process.
How Is the Crossover test for Cognitive Aptitude (CCAT) is Used?
Achieving a pass on the Crossover test does not necessarily mean that you will progress to the next stage of the hiring process.
While it is not the only challenge that you will face during the screening process, achieving a score of 35 or above could help you to progress further and ultimately secure remote work through the Crossover platform.
As noted above, the minimum score required to pass the Crossover test is 35/50. However, your overall test result will be presented as two sections. Section 1 shows your raw score, which is the number of correctly answered questions.
Section 2 shows your percentile score, which is calculated from your raw score to show how you performed against other candidates.
Practice Crossover Cognitive Aptitude Test with JobTestPrep
Example Question
1. A lamp is priced at £8.99. James wishes to purchase four of the lamps. How much must he pay at the checkout?
a) £34.96
b) £35.96
c) £36.96
d) £38.96
e) £39.96
Example Question
2. 40 is 20% of which number?
a) 150
b) 180
c) 200
d) 240
e) 300
Example Question
3. Which of the following images doesn't belong in the image series shown below?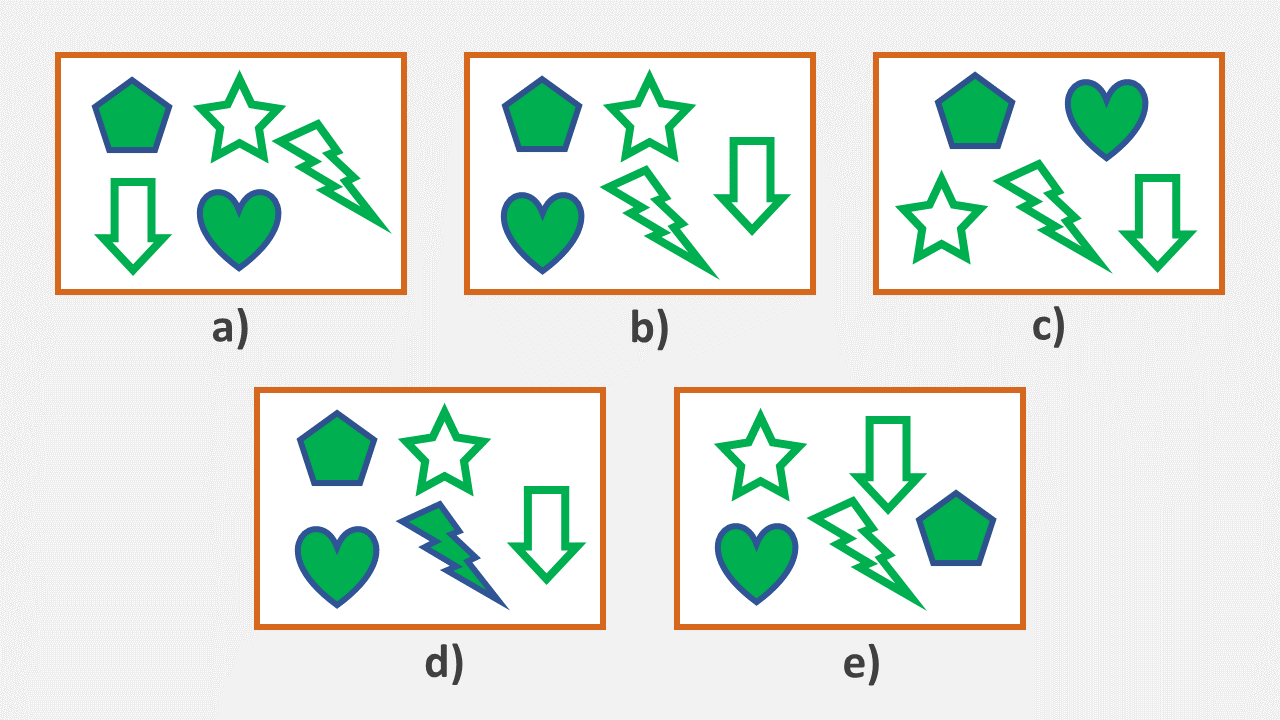 Example Question
4. Choose the word that is most nearly the OPPOSITE of the following word:
CLEVER
a) Charming
b) Weak
c) Ingenious
d) Intelligent
e) Childish
Example Question
5. How many of the five items in the left-hand column are exactly the same as the corresponding entry in the right-hand column?
| Name 1 | Name 2 |
| --- | --- |
| Mr Mark Smith | Mr Mark Smith |
| Mrs Jane Rhodes | Mrs Jane Rhodos |
| Miss Lara Townend | Miss Lara Townsend |
| Mrs Renée Biard | Mrs Renée Bird |
| Mr Ahmed Khan | Mr Ahmed Khan |
a) 1
b) 2
c) 3
d) 4
e) 5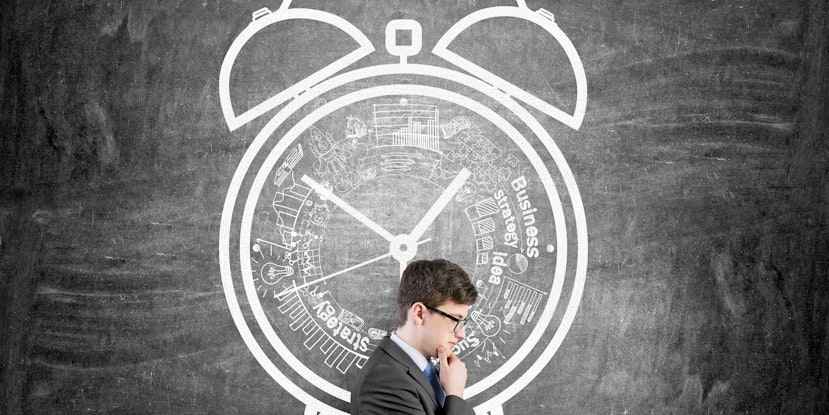 Crossover Cognitive Aptitude Test: Guide and Tips
If you need to prepare for a number of different employment tests and want to outsmart the competition, choose a Premium Membership from JobTestPrep.

You will get access to three PrepPacks of your choice, from a database that covers all the major test providers and employers and tailored profession packs.
How to Prepare for the Crossover Test for Cognitive Aptitude (CCAT) in November 2023
As with any cognitive aptitude test, it is vital that candidates prepare for the Crossover Test for Cognitive Aptitude. This is a highly challenging, fast-paced test, and you must correctly answer at least 35 questions to pass.
The test can only be taken in English. Even though you might be able to speak and write fluently in English, this could add an extra layer of difficulty to the assessment process.
Spending time improving your speed-reading, verbal comprehension and vocabulary is a good way to boost your confidence in this area.
As there are 50 questions to be answered within 15 minutes, you only have around 18 seconds per question. As this is an online test, the time limit can cause problems if a question is slow to load.
Practicing answering mock Crossover Cognitive Aptitude Test questions against the clock can really help to improve your score and overall time management.
There are several different strategies that can be incorporated into your preparation plan. Here is a list of some of the best ways to achieve success in the Crossover Cognitive Aptitude Test.
Step 1. Take Practice Assessments
Becoming familiar with the questions on the Crossover test for Cognitive Aptitude is vital.
Answering practice questions, which are written in a similar style to those on the actual Crossover test, can help you to start recognizing the type of questions you are likely to face.
The more questions you answer, the faster you will be able to work, and the more confident you will feel about taking the test.
It is also important that you work on strategies to answer the questions more quickly. Setting a timer, answering as many practice questions as you can, then trying to beat your score is a good place to start.
Step 2. Improve Your Time Management
One of the biggest challenges on the Crossover test for Cognitive Aptitude is answering all of the questions within 15 minutes.
Some websites suggest that you have 30 seconds per question on the CCAT, but this is incorrect, as it would only allow you to answer 30 of the 50 questions.
With just 18 seconds per question, you need to improve your ability to read questions and multiple-choice answers quickly and accurately. Practice makes perfect, so the more practice assessments you can complete, the better your results are likely to be.
That said, although you need to work quickly, it is still important that you read each question carefully so that you don't make any silly errors.
Step 3. Don't Be Afraid to Leave Questions Unanswered
With just 18 seconds to answer each question, it is wise to ignore any that you find particularly difficult.
There are no negative marks for incorrect or missed answers, but you could score two or three 'easier' points in the time it would have taken to answer the more challenging question.
If you read a question and feel that you have absolutely no idea of the correct answer, try moving on to the next question.
Step 4. Prepare Your Tools
You are not permitted to use a calculator for any part of the test, but that doesn't mean you can't have any tools available.
Prepare a notepad and pencil to keep at your workstation – this can be used for making brief notes or working things out.
Step 5. Stay Hydrated and Eat Well
Taking care of your body and mind is important, both in the days leading up to the test, and on the test day itself.
Make sure that you are well hydrated by drinking plenty of water, eat a nutritious breakfast on the morning of the test and prioritize sleep the night before. Being dehydrated can be detrimental to test performance, so you should never underestimate the power of being well rested for exams and assessments.
The Crossover Cognitive Aptitude Test is notoriously difficult. For the best chance of success, it is important that you spend time preparing for the assessment and becoming familiar with the type of questions you will need to answer.
To pass the test, you will need to correctly answer at least 35 of the 50 multiple-choice questions in the test.
The Crossover Cognitive Aptitude Test is known as a hard and challenging test. Candidates must correctly answer as many of the 50 questions as possible within a 15-minute timeframe.
This gives just 18 seconds to read the question, consider the possible answers and submit an answer for each question. The Crossover hiring process is highly competitive, so the test is designed to screen out candidates who lack the appropriate cognitive abilities to perform well as a highly-paid employee.
There are many online tools designed to help you to prepare for the CCAT. The Psychometric Success website provides access to a range of helpful resources to aid you in preparing for the test, and JobTestPrep offers a comprehensive prep course, including practice assessments.
Many online resources provide sample questions for the Crossover Cognitive Aptitude Test. JobTestPrep offers both sample questions and a comprehensive prep course.
Many Fortune 1000 companies work with Crossover to source remote workers for various job opportunities.
All candidates applying for job roles through Crossover are eligible (and required) to take the Crossover Cognitive Aptitude Test.
If you fail the CCAT test, your application will be rejected from the hiring process. You will be eligible to re-apply and retake the CCAT test after six months.
After completing the Crossover Cognitive Aptitude Test, you will move on to the English Assessment, Subject Matter Expert Questions and Free Response Questions.
If you are applying for non-technical roles, you will also need to complete the Five Questions (5Qs) evaluation.
If you are applying for technical roles, you will need to complete the Tech Trial stage.
If you are successful in all areas of the Online Assessments, you will move forward to the interview stage, which will be conducted using Skype.
The passing score for CCAT is 35 correct answers out of 50. Any score lower than 35 is classed as a fail. You should aim for the highest possible score for the best chance of processing to the next stage of the screening process. A good score for CCAT is a score of 35 or over.
Final Thoughts
The hiring process for Crossover is very competitive, and the Crossover test for Cognitive Aptitude assessment is difficult to pass.
To stand the best possible chance of success, you need to answer a minimum of 35 questions correctly in the Crossover Cognitive Aptitude Test. If you pass the test, this will help you to progress to the next stage of the hiring process, bringing you a step closer to highly-paid job opportunities.
Preparing for the test is vital. You can practice and improve your cognitive abilities in a number of ways, such as completing crosswords, reading a variety of literature and playing games or apps that help to strengthen your critical thinking skills.
You should also aim to complete as many practice CCAT assessments and general aptitude tests as possible in the weeks leading up to the test.