A Guide to Civil Service Exams in New Jersey (NJ): & Tips
Updated November 18, 2023
What Are the Civil Service Exams in New Jersey?
The New Jersey Civil Service Commission is responsible for all hiring for state jobs, and for many positions your eligibility will be determined by the results of one or more assessments, whether taking a NJ Civil Service promotional exam or entry-level exam.
The roles at state government level are varied, and can include:
Clerical roles
Agriculture and forestry
Electrical repair and roadbuilding
Erection of buildings
Education and medical services
The NJCSC is also responsible for administering the testing for law enforcement and firefighter positions.
Established in 1908, the New Jersey Civil Service Commission is one of the oldest in the US and provides human resources to fill open positions working for the New Jersey state government.
These positions come with many benefits, including excellent retirement planning and job security – so it is no wonder that competition for positions can be fierce.
Like other US state government departments, the application process for Civil Service roles involves many stages and it can take several weeks to get from one stage in the process to the next – but the more you know about what to expect at each stage, the better.
Almost every advertised role that falls under the remit of the NJCSC will follow the same hiring process.
Prepare for the New Jersey Civil Service Exam with JobTestPrep
The Hiring Process for New Jersey Civil Service Roles
Online Application
All applications for roles in the Civil Service must be made online, and you can find out about the open opportunities on the Job Announcements page of the NJCSC website.
Here you will find all the information you will need to apply for a role, including:
Residency requirements
Education requirements
Experience requirements
Certification and license requirements
For each role, there is an application fee to be paid – this varies depending on the position and can be waived in certain circumstances.
You need to complete the application form completely to be considered for the position and include all required documents – this might include copies of relevant certificates or college transcripts, for example.
Most roles that are advertised through the Job Announcements page are open for 21 days, and you need to get your application in before the deadline as no late applications are accepted.
Application Review
All correctly completed applications will be reviewed against the requirements, and there are two possible outcomes from this review.
If you do not meet the basic requirements, you will be notified of your ineligibility within 12 to 14 weeks of the closing date for the role.
If you do meet the requirements, you will be given one of the following three outcomes:
Notice of rank and score – This is based on your education and experience and means that you will not need to attend an examination; your application has put you on the eligible list immediately.
Invitation to complete a supplementary application – You need to complete this to give more information, usually about relevant experience, and this will inform your rank on the eligibility list.
Invitation to an examination – This is usually used for technical positions, managerial or supervisory positions or for bilingual positions.
Invitation to Examination
If you are invited to an examination, you will need to attend a test center to complete the exam. These are found across New Jersey, in community colleges in Mercer, Middlesex, Bergen and Camden as well as the CSC test facility in Trenton.
You'll need to book your exam in advance, and bring ID with you when you attend. Specific instructions for the exam you are taking will be provided for you in advance, so you know what to expect.
Exam Results and Next Steps
You must pass the relevant exam to be placed on the eligibility list. Your results from the Civil Service exam will be kept on file for up to five years, and it may be used to evaluate eligibility for other roles in the NJCSC.
You may retake the exam after one year, but only the most recent result will be used to determine eligibility.
Once you have completed the exam, you will receive your results immediately so you will know if you have passed or failed straight away.
Your full results will be emailed to you, which will include your score as a percentage and your ranking position on the eligibility list.
This is where the hiring teams will look for each new position they have available; the CSC will pass on the details of people on the eligibility list who would be suitable.
When you move off the eligibility list into what is known as the 'certification list', that is when you would be contacted by the hiring team to arrange an interview and be considered for the position.
The Different Tests Available in the Civil Service Exams in New Jersey
The Supervisory Test Battery (STB)
The Supervisory Test Battery (STB) is an exam that you will be asked to take if you are applying for a role that has supervising capabilities as part of the requirements.
You will be asked to come to a test center to take the assessment, and it is completed using a computer.
The STB is similar to a situational judgment test and a case study – you will assume the role of a supervisor in a fictitious company and complete different scenarios.
This work simulation test will start with two booklets – one containing some background information about the fictional company, and one containing in-basket items like memos and letters.
The test consists of 89 questions and you will have three hours and 15 minutes to complete the assessment.
At the beginning of the test, you will have 30 minutes to read through the supporting information in the booklets – it is a good idea to use this time effectively so that you can put yourself into the simulation properly.
After this, each question that you are presented with will involve a different work-based situation where you will need to choose the best course of action from the given options.
You can refer back to the information in the booklets at any time, but you must answer each question before you are allowed to move on through the STB.
As the test progresses, you will learn more information about the fictional business, but you are not allowed to go back and change your answers.
In a similar way to other situational judgment tests, the STB offers several possible choices of actions that you can take, and more than one of them might seem to be suitable – but the answers are weighted depending on how well they would solve the problem or deal with the given situation.
The score for each question on this test will range from 0.0 (not suitable) to 0.8 (best course of action).
The areas that the Supervisory Test Battery looks at are:
Problem-solving
Decision-making
Interpersonal skills
Human resources management
Communication
Team building
Conflict management
You will receive your raw score immediately after completing the test, but you won't know your ranking until you receive the official results email.
The Management Test Battery (MTB)
For those who are applying for a management-level role in the New Jersey Civil Service, the Management Test Battery (MTB) is used.
This is very similar to the STB, in as much as it is a job simulation assessment with booklets of information, and it is taken at a test center.
In this assessment, you will take on the mantle of a manager in a fictional company and will need to decide on the best course of action to take in various workplace situations.
There are 80 questions in this assessment, and you will only have two and a half hours to complete the test, which includes 30 minutes for reviewing the booklets.
The answers in the MTB are also weighted – from 0.2 to 1.0, which makes the total possible score in the test 80.
The Management Test Battery covers the following areas:
Problem-solving
Leadership
Decision-making
Interpersonal skills
Human resources management
Communication
Team building
Conflict management
Process improvement
The same process applies for getting onto the eligibility list and onto the certification list as for the STB, so you might have to wait a while to get interviewed.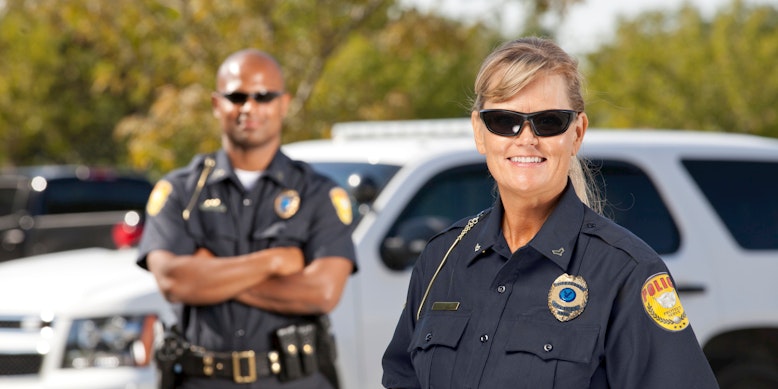 Civil Service Exams in New Jersey (NJ): Guide & Tips
New Jersey Police Officers LEE Test
As part of the Civil Service provision, law enforcement officers are also tested by the NJCSC. The NJ police Civil Service test used is the Law Enforcement Abilities Battery LEAB-II, which is an assessment used across many different states for recruitment into entry-level law enforcement positions.
The test covers:
Problem sensitivity and various reasoning skills
Passing it is necessary to be placed on the eligible list for openings at the Police Academy.
New Jersey Firefighters
New Jersey firefighters are also recruited by the Civil Service Commission, and the same eligibility list criteria apply here.
The test covers written comprehension and expression as well as math, and you will also need to take a behavioral and personality test.
Bilingual Tests
If you have applied for a role that specifies a second language, you will be tested on your proficiency in that language.
The bilingual test will give the NJCSC data to determine your ability to speak and understand another language – most look for at least Level One proficiency which is quite basic, but for some roles you might be expected to have fluency at a native speaker level.
This, like other technical skills tests, will be used to bolster your rank on the eligible list accordingly.
Example Questions for the New Jersey Civil Service Exam
Example Question
1. You are a supervisor in a company. Choose the best course of action to deal with the issue described below.
You are working with a small team to complete a project, when one of your direct reports approaches you to ask for some time off for a personal reason that they do not wish to disclose. The project is nearing completion, so them taking time off at this point is not going to affect it – but they have had a lot of time off recently.
What should you do?
a) Approach your manager and discuss with them.
b) Refuse the time off because they are needed on the project.
c) Give them time off but unpaid so they don't impact company profits too much.
d) Only give the time off if the employee tells you why they want it, and it is a good enough reason.
Example Question
2. You are a supervisor in a company. How would you deal with the below situation?
It's at the end of the working day and there is work that needs to be completed before tomorrow. You need to decide which of the staff members should stay back to finish the work.
How do you allocate the work?
a) Ask whether any of the staff members want to stay behind.
b) Draw straws to make it fair.
c) Look who worked late last time and ensure that it isn't them this time.
d) Do it yourself and let the staff members go home.
Example Question
3. You are a manager in a company. How would you deal with the below situation?
There are two members of staff in your department who are not getting on – they have been having problems on a personal level and are not able to work together. The whole situation is getting to the point that it is affecting productivity and morale in the department.
What is the best way to deal with this?
a) Ignore it and hope it goes away.
b) Force the issue and make them work together so they can get over it themselves.
c) Set up a time to speak to them both together and discuss the problem.
d) Put them both into the disciplinary process for bringing personal issues into the workplace.
How to Prepare for the New Jersey Civil Service Exam
Step 1. Take Practice Papers
Taking an exam is difficult, not least because it's nerve-racking when you know that your career can hinge on success.
One of the best things that you can do is to take some NJ Civil Service practice test papers so that you feel as prepared as possible.
As these assessments are similar to situational judgment tests, you can use different types of these tests to build up your decision-making skills, or alternatively you can take some practice papers based on the assessments like the ones provided at JobTestPrep.
When you practice, not only will you become more familiar with the question content, but you will also get used to the structure of the test.
Step 2. Timings
When you first enter the assessment center, you will likely feel like you have all the time in the world to complete the exam – but that isn't the case.
While you are given enough time to thoroughly read and understand the questions, you need to balance the need to answer quickly and efficiently with the ability to read and understand the scenario properly.
This can be difficult to master, so it is worth completing any practice papers with a timer so that you can see whether you are working quickly enough.
Step 3. Preparation
You will be expected to travel to a test center to complete both the SBT and the MBT, so make sure that you are prepared for the commute but also that you have all the required documents and paperwork that you have been asked to bring. At the minimum you will be expected to have photo ID with you.
As part of your NJ Civil Service test prep you need to check out the list of what you can and cannot bring into the test center with you; for example, you will not be allowed to have a mobile phone with you, and if caught you could face disqualification.
Step 4. Self-Care
Self-care is an important exam-taking strategy that many people overlook – you cannot expect to perform at your best if you are not looking after yourself.
Rest is the first thing to consider. Studies have shown that not getting enough (or getting too much) sleep can have a negative effect on cognitive function, so be sure that you are getting between six to eight hours a night when you can.
Food and drink are also a consideration. Healthy, nutritious and balanced meals should be on the menu anyway, but when it comes to preparing for an assessment, you might want to focus on foods that are considered to be 'brain food' like omega oils and healthy fats.
Hydration is the last part of this; make sure you drink plenty of water before the assessment and take some water in with you so that you aren't distracted by feeling thirsty.
The New Jersey Civil Service exams are administered twice a year, and you can find out more about it by following the NJCSC on social media or checking the website.
The Civil Service exam in New Jersey is given throughout the year, with different job titles taking the assessments for their roles at different times. The STB and MTB take place twice a year.
If you have applied for a role in the Civil Service in NJ, you will be invited to attend a test center to complete the assessment for the role. It is a computer-based exam that you need to pass to be placed on the eligibility list.
You can take the Civil Service exam in one of several different test centers in New Jersey. These include the CSC test facility at Trenton, or a community college in Mercer, Bergen, Camden, Middlesex and Gloucester County.
The best way to prepare for the Civil Service exam in New Jersey is to find out what exam you will be taking and use NJ Civil Service practice test papers and revision guides to help you. The resources at JobTestPrep are particularly useful for this.
You will only be able to take the Civil Service exam in New Jersey if your application to an open job announcement meets the basic requirements. The Civil Service Commission will invite you to take a NJ Civil Service test if it is needed for the position you have applied for, such as a NJ Civil Service promotional exam or entry-level exam.
If you fail the Civil Service exam in New Jersey, your application will not be taken any further and you will not be placed on the eligible list. You can retake the assessment after one year, and your score remains valid for up to five years.
Final Thoughts
If you want the job security and future prospects of a job working for the State of New Jersey, then you need to be prepared for the recruitment stages that you will have to go through before you become eligible.
It can be a long process, but you will give yourself the best opportunity for success if you can prepare yourself thoroughly for the various NJ Civil Service tests – you have to pass these to be considered for any position, and the better your score, the more likely that you will be put onto the certification list and called in for an interview.
Getting it right the first time needs practice and preparation, but it will be worth it in the end.