Case Study Exercises at Assessment Centers (2023 Guide)
Updated November 21, 2023
Should you be invited to be tested at an assessment center as part of an employer's recruitment process, one of the exercises you may face is a case study.
A case study exercise presents you with a scenario similar to what you would experience in the job you have applied for.
It will generally be accompanied by documents, emails or other forms of information.
You are asked to make business decisions based on the data you have been provided with, either alone or as part of a group of candidates.
A case study enables employers to assess your skill-base and likely performance in the job, providing them with a more rounded view of the type of employee you would be and the value you would bring to the company.
Why Do Employers Use Case Studies at Assessment Centers?
Commonly used in the finance, banking, legal and business management industries, the main advantage to employers of using case study exercises is to see candidates in action, demonstrating the skills they would be expected to use at work.
The skills assessed when participating in a case study exercise will vary depending on the employer, the industry and the job applied for, but may include:
Analytical skills
Strategic thinking
Creativity
Decision making
Problem-solving
Communication
Stress tolerance
The ability to assimilate information quickly and effectively
Organisational skills
Situational judgment
Commercial awareness
Innovation
Time management
Team working
Leadership
Knowledge pertinent to the industry or job, for example, marketing skills
Despite the skills that the employer is actively assessing, such as those mentioned above, success in a case study exercise relies on your ability to:
Interpret and analyze the information provided
Reach a decision
Use commercial awareness
Manage your time
Communicate well
What to Expect From a Case Study Exercise
There are generally two types of case study exercise that you may face as part of a selection process:
Subject-related case studies pertinent to the job you are applying for and the related industry
General case studies that assess your overall aptitude and skills
The actual scenario of the case study exercise you face will vary, but examples of typical case studies include:
Expanding a team or department
Deciding whether an acquisition or merger is advisable
Investigating whether to begin a new product line
Re-organisation of management structure
The creation of an advertising campaign
Responding to negative publicity
Choosing from three business proposals
Developing a social media presence
For example:

You are presented with the scenario of an IT company that went through an expensive re-brand one year ago. At that time, the company moved to bigger premises in a better area, and two new teams of developers were recruited to work with two new clients. The IT company has recently lost one of those clients and is facing increasing costs as the rent is raised for their premises.

The company's directors have concluded that they must make one of the following changes:

Make staff redundancies and offer the chance to several employees to change to part-time hours
Move to less expensive premises in a less desirable area
Combine a move to a flexible working business model where employees work part of the week from home and desk-share in the office along with a physical move to smaller premises in the same area where the IT company is currently based
You are asked to advise the directors on which change would provide the greatest benefit.
Here is another example:
A multi-national environmental testing organization buys out an oil-testing laboratory. A gap test is carried out on whether:

The oil-testing lab should be brought in line with the rest of the organization concerning its processes, customer interface, and testing procedures
The oil-testing lab should be closed down and its clients absorbed into the rest of the organization
The oil-testing lab should be allowed to continue as it is, but new processes put in place between it and the larger organization
You are asked to consider the findings of the gap test and suggest the best course of action.
How to Prepare For the Case Study Exercise in 2023
Just as you would prepare before a job interview, it is always in your best interests to prepare before facing a case study exercise at an assessment center.
Step 1. Do the Research
There is a whole range of research you can look into to prepare yourself for the case study exercise:
The job description and any other literature or documents forwarded to you
The employer's website and social media
Industry related news stories and developments
Any of the above should provide you with a better understanding of the job you have applied for, the industry you will work within, and the culture and values of the employer.
Step 2. Use Practice Case Studies
Practicing case study exercises in the run-up to the assessment day is one of the best ways you can prepare for the real thing.
Unless the employer provides sample case studies on their website or as part of their recruitment pack, you will not know the exact format that the exercise will take; however, you can build familiarity with the overall process of a case study through practice.
You can find plenty of practice case study exercises online. Most of these come at a cost, but you may also be able to find free sample case studies too.
For case study resources at a cost, have a look at JobTestPrep.
For two free sample case study exercises, you might like to visit Bain & Company's website.
Scroll down to the Associate Consultant Case Library. Europa also offers an extensive and detailed sample case study.
Step 3. Timed Practice
Once you have sourced one or more practice case studies, take the opportunity to practice to a time limit.
The case study may come with a time limit, or the employer may have already told you how long you will have to complete the real case study exercise on the day.
Alternatively, set your reasonable time limit.
Timed practice will improve your response time and explain exactly how much time you should allocate to each stage of the case study process.
Step 4. Improve Your Reading Comprehension
One skill that is key to handle a case study exercise successfully is your reading comprehension, that is, your ability to understand written information, interpret it and describe it in your own words.
In the context of a case study, this skill will help you to assimilate the information provided to you quickly, analyze it and ultimately reach a decision.
In the run-up to your assessment day, put aside time to improve your reading comprehension by reading a wide variety of material and picking out the key points of each passage.
You might find it especially helpful to read professional journals and news articles related to the job you have applied for and the related industry.
Try to improve the speed at which you can read but still retain information too. This will prove helpful during the real case study exercise.
Step 5. Practice Mental Math
The case study exercise may include prices, area measurements, staff numbers, salaries and other numeric values.
It is important that you can complete basic mental math calculations, such as multiplication and percentages.
Practice your mental math using puzzle books, online math resources and math problems that you create yourself.
You can find plenty of online business math resources, for example:
If you need to prepare for a number of different employment tests and want to outsmart the competition, choose a Premium Membership from JobTestPrep.

You will get access to three PrepPacks of your choice, from a database that covers all the major test providers and employers and tailored profession packs.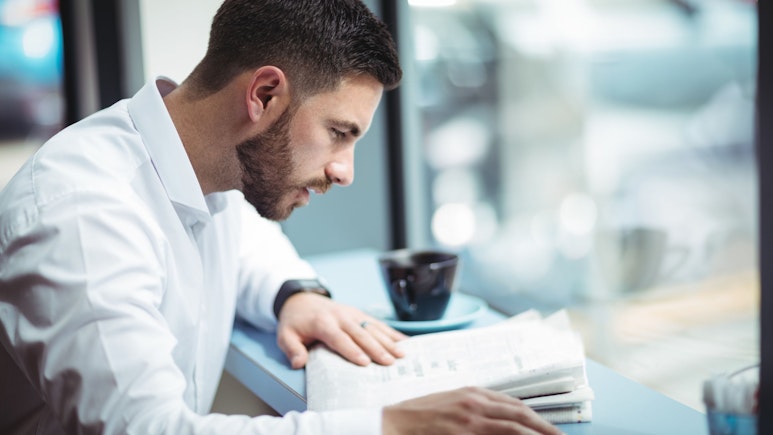 How To Prepare for Case Study Exercises at Assessment Centers
Top Tips for Approaching Case Study Exercises
Now that you have prepared yourself, you can further improve your chances of a successful outcome by following our top tips on approaching case study exercises on the day.
Read the Information Carefully
Read all of the information provided as part of your case study exercise to understand what is being asked of you fully.
Quickly identify the key points in the task and the overall decision you have been asked to make, for example:
Has the exercise provided you with a choice of outcomes you must decide between, or must you create the outcome yourself?
What information do you need to make your decision?
Are there calculations involved in the task?
What character are you playing in the task (for example, HR manager or business consultant) and what are that character's motivations?
Who is your character presenting their response to? Company directors, client or HR department?
Prioritize the Information
Prioritize the information by importance.
Which pieces of information are most pertinent to the task, and what key data do they provide?
Can any of the information be dismissed? Does any of the information contradict or sit in conflict with others?
Divide Up the Tasks and Allocate Time
You will generally be asked to come to a conclusion or advise a course of action regarding your case study exercise; however, you may have to carry out several tasks to arrive at this result.
Once you have read through the information, plan out what tasks the exercise will entail and allocate time for each one.
Do Not Be Distracted by Finding the Only 'Right' Answer
Where you are provided with several outcomes, and you must decide on one, do not assume that anyone's outcome is the only right answer to give.
It may be that any of the outcomes could be correct if you can sufficiently support your decision from the information provided.
Keep the Objective in Focus
What does the task ask you to do?
Must you choose between three business acquisitions?
Are you providing advice on whether or not to invest?
Are you putting together a plan for a staff redundancy situation?
Keep the objective of the case study exercise in mind at all times.
Support Your Decision With Evidence
The conclusion you come to may seem obvious to you, but you must be able to support your decision with evidence.
Why would it be better for the company to invest in property overstock? What is the benefit to the company of entering a new market?
It is not sufficient to know which outcome would be the best. As in the real-life business world, you must be able to support your claims.
How to Approach a Group Exercise
If you are assessed as part of a group, you must arrive at a conclusion as a team and bear in mind your strengths.
For example, do you have a good eye for detail and would therefore be suited to the analytical part of the task?
Arrive at a list of tasks together and then assign the tasks to different members of the group.
Please make sure you contribute to the group discussions but do not dominate them.
Group assessments are generally used by employers who place value on leadership, teamwork and communication skills.
How to Approach a Presentation
If you are asked to present your findings or conclusion as part of a case study exercise, bear in mind to whom the task has asked you to make that presentation.
For example, a business client or a marketing manager.
Make sure that you can fully support the reasons that you came to your conclusion.
If you are presenting as a group, make sure that each group member has their role to play in the presentation and that everyone knows why the group came to that conclusion.
Act professionally to suit the job you have applied for. Be polite, confident and well-spoken.
Conclusion
Case study exercises are just one of the many methods that employers use to assess job applicants, and as with any other aspect of the selection process, they require a degree of consideration and preparation.
The best way to improve your chances of a successful outcome and reduce exam tension is to research the job and the industry, practice case study exercises and improve your skills.