Verbal Reasoning eBook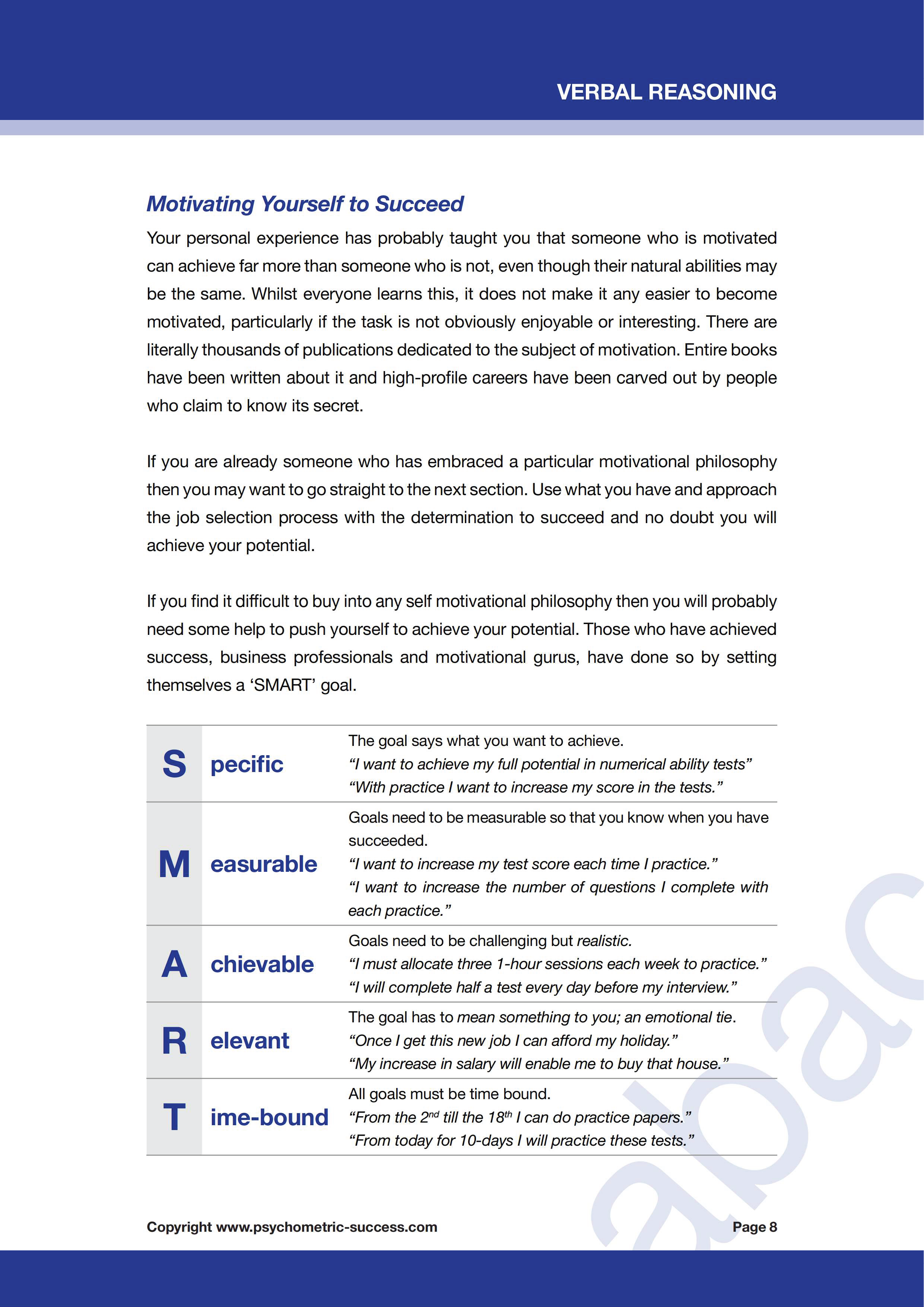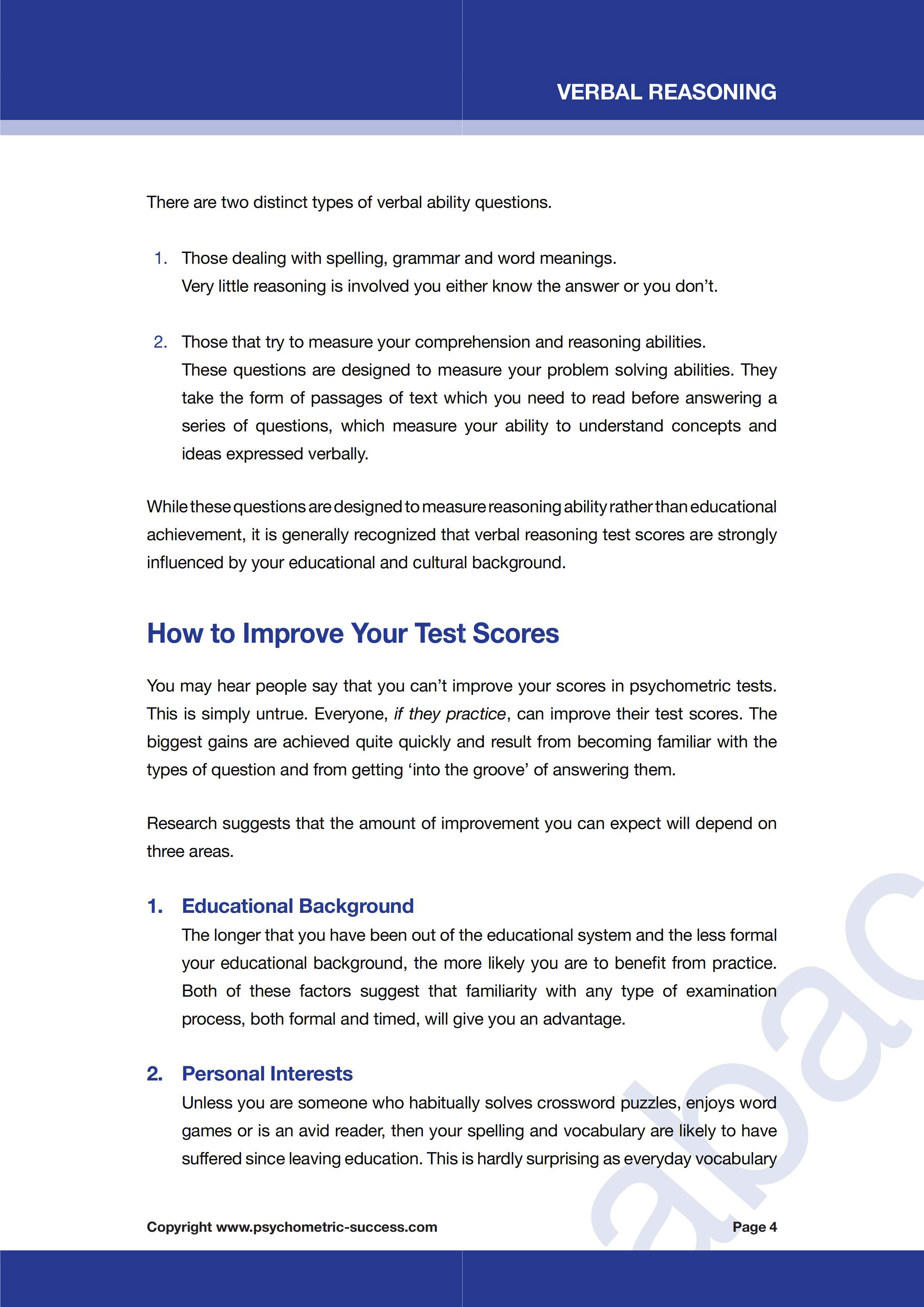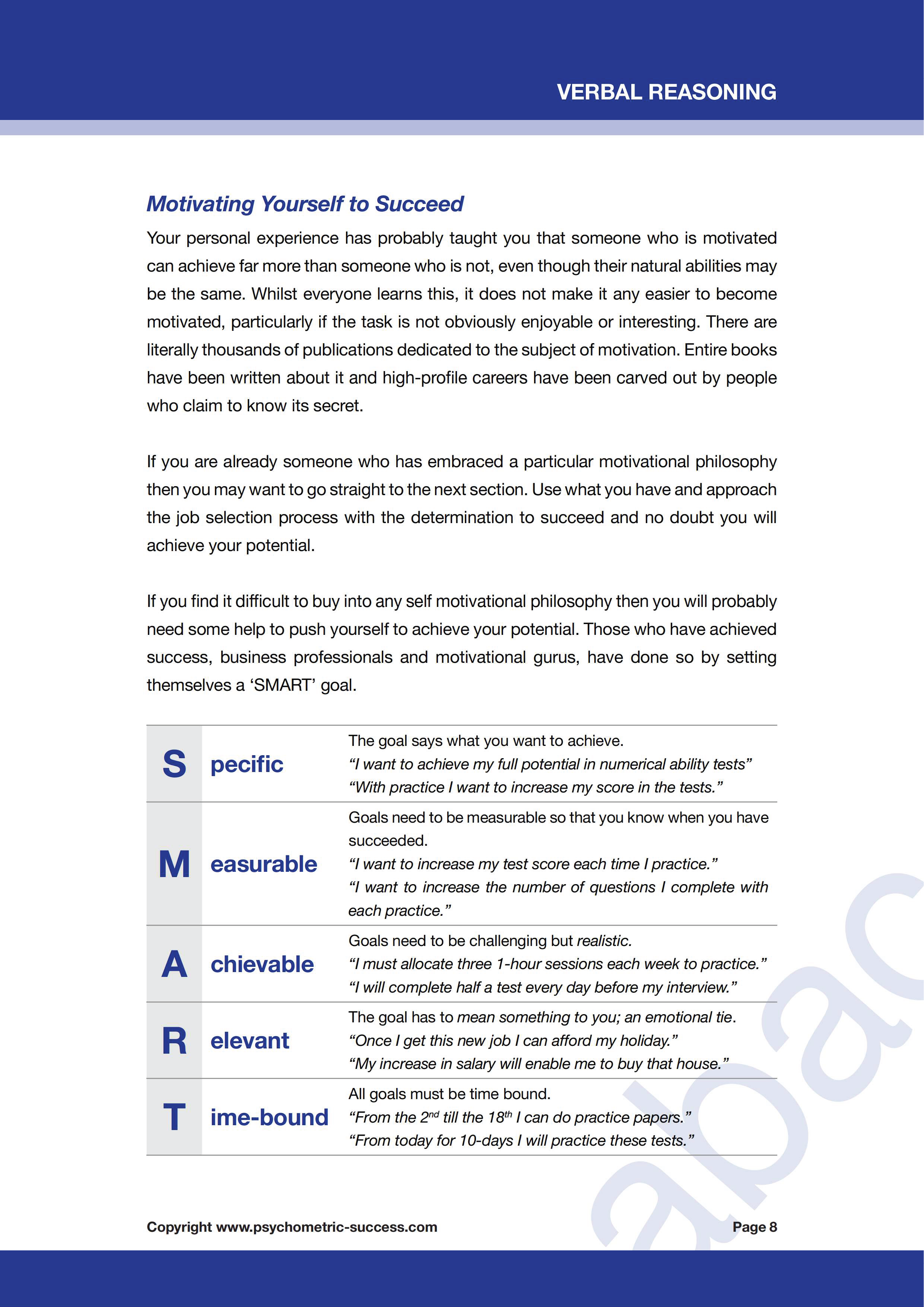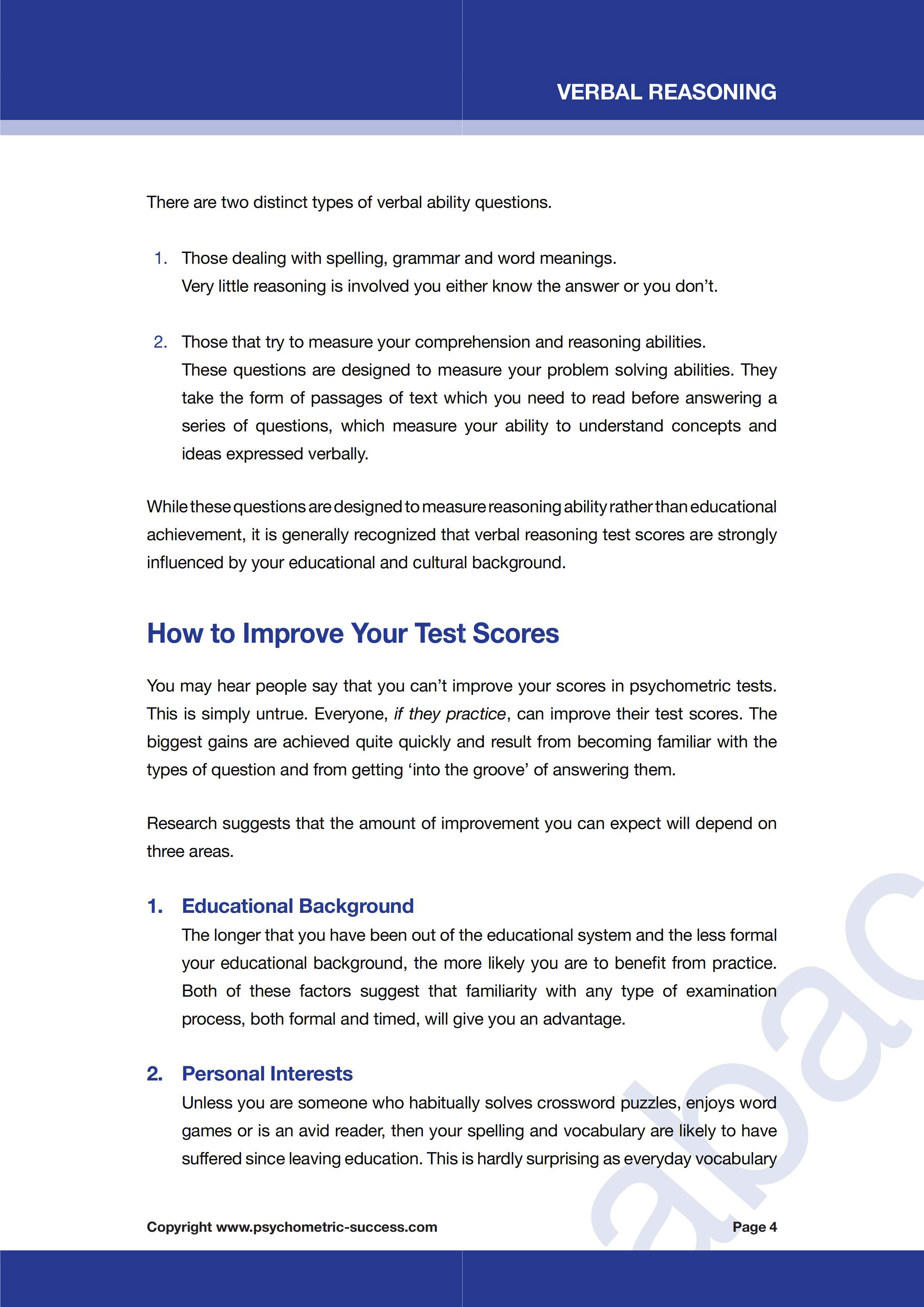 Verbal Reasoning eBook
An important part of any job is your ability to communicate and employers want to test your level of understanding and comprehension by using a Verbal Reasoning test.
How well can you:
Spot words that are spelt wrongly and used incorrectly

Recognize relationships between word meanings

Analyze and comprehend written text
You need to be able to perform such tasks answering 30 questions in 15 minutes, so there is no room for hesitation or doubt. You must know and select the right answers quickly, so that you gain the highest score of your test group.
Our 137-page eBook builds your confidence enabling you to develop the speed and accuracy you need to succeed in verbal reasoning tests. It has 20 practice tests containing over 680 questions with answers and over 35 pages of the eBook are devoted to providing you with key strategies that help you to be comfortable and confident.
Details of the common spelling rules and words that are frequently miss-used or confused help you develop the necessary speed required for these types of tests. Explanations of the correct word relationship and critical reasoning answers enable you show through your high score that you have the right level of understanding and comprehension that make you the ideal candidate for the job.
Verbal reasoning (or Verbal Ability) tests are being utilized more and more by organizations and businesses to test how well applicants can communicate. Whether it is with customers or coworkers, a lot of businesses are beginning to realize that communication is an incredibly important skill to get right… which is why it only makes sense that they would develop tests to determine exactly how effective a potential applicant is in this area. Since communication is such a vital component to success, getting a good score on this type of test is of key importance… and unless you have the tools at your disposal to prepare for the test ahead of time, you are going to be leaving your opportunity for high test scores to chance… hoping that you have what it takes to pass it on the fly and without any preparation whatsoever.
That is exactly where this ebook comes in! It was designed specifically with the verbal reasoning test in mind, and contains a wealth of useful information to help you as you learn about the test, the processes behind it, and about what employers are looking for in the results. Once you know this information, you will be able to approach the testing process with a more informed mindset, and will actually be able to show employers EXACTLY what they want to see regarding verbal communication. This can only be done, however, if you…
Have access to training materials that will give you all of the information necessary

Have the opportunity to practice and train for the test ahead of time

Know EXACTLY what employers are looking for
Once you have these three vital components, you will be ready to dazzle your new potential employer with high testing numbers, as well as with your incredible ability to communicate effectively in every situation. This ebook will give you all three of these, PLUS MORE.
Will This Ebook Really Help Me To Pass A Verbal Reasoning Test?
In a word… YES! In this ebook, you will find a wide variety of information to help you in the testing process. Some of the information that you will have at your disposal will include…
The importance of this type of test

Detailed instructions for how to drastically improve testing scores

An overview of the different types of verbal tests that you may encounter
A WIDE VARIETY of sample tests that will prepare you for absolutely ANY verbal reasoning-type assessment that you may come across during the application process
In looking for a study guide for this type of test, you have probably realized two very obvious facts. First, you have probably noticed that a lot of verbal reasoning test guides tend to be expensive. And two, you have probably realized that they don't seem to contain a TON of information! In all honesty, a lot of guides give you some generalized information that CAN help… but they don't necessarily equip you with EVERYTHING needed to drastically increase your odds of scoring BIG numbers when the time comes to be tested in a real-world environment.
In our easy to use ebook, you will have access to an incredible amount of information and practice material. All of this material is designed with ONE thing in mind… helping YOU to score as high as possible on your next verbal reasoning test! In fact, with our system, preparation will not even have to take a lot of time for it to be EXTREMELY effective! All you have to do is go through the material in your own time, chapter by chapter, and complete all of the test exercises.
Don't leave your success to chance! Take action RIGHT NOW to ensure that you have the BEST CHANCE POSSIBLE of getting that new job that you have been working so hard for, and order the 'Verbal Reasoning' Ebook today!