Everything There Is to Know About Korn Ferry
Updated September 19, 2022
Korn Ferry is a management consulting firm specializing in recruiting senior executives.
There are two elements to the company:
The executive recruitment component
The managerial consultancy
Simply put, Korn Ferry will help you recruit the right staff for your business and help you get the most out of the team you hire.
With so many facets to the Korn Ferry brand, we want to provide you with a complete overview of everything there is to know about Korn Ferry as a recruiter and a headhunter.
We'll explain the company's history, discuss the Korn Ferry Institute and share details of the Korn Ferry Leadership Potential Assessment.
What Is Korn Ferry and How Is It Relevant to Today's Business World?
Korn Ferry's mission statement is:
Enabling people and organizations to exceed their potential.
It's a bold statement that outlines its vision to make a significant difference to the companies it works with.
Originally founded in Los Angeles in 1969 by Lester B Korn and Richard M Ferry, Korn Ferry has grown to become a global giant.
With over 8,600 employees across 50 different countries, Korn Ferry stands on its own as a management consulting firm.
The company began with executive recruitment, but at the start of the millennium, the firm understood that to continue to thrive, it needed to innovate.
As such, Korn Ferry looked closely at its proposition. The company understood that recruitment wasn't necessarily an issue for businesses.
Firms could find and attract talent, but they struggled to know how to nurture talent and identify those with signs of potential.
The response was to create a management consultancy that would give businesses the tools they need to make the most of their employees and understand how to succeed.
By focusing on the dual areas of strategy and people, Korn Ferry has been able to branch out into areas such as training, research and strategy execution.
Korn Ferry's approach has made them unbeatable.
The company remains a market leader in executive search and is highly regarded for its professional search.
Notable awards that the company has won in recent years include:
America's Best Executive Recruiter, Forbes magazine (five years running)
Perfect Score on 2022 Corporate Equality Index, Human Rights Campaign
Leader in 2022 Gartner Magic Quadrant for Sales Training Providers, Gartner
UK's Leading Management Consultants 2020, Financial Times
Best Consulting Firm in HR Consulting 2020, Vault
What Are the Areas of Expertise for Korn Ferry?
We've already mentioned that Korn Ferry's business is based on executive recruitment and management consulting.
But the company has a variety of niche areas that are helping to boost its credentials within the business world.
Let's find out more:
Business Transformation
Korn Ferry understands that businesses need to innovate to remain successful. However, it also realizes that innovation relies on people management, and understanding how people work and what motivates staff members.
This section of the Korn Ferry business is about understanding the change management process.
It's about helping individuals to change their mindsets and understand how to evolve their working habits for the good of their business.
Korn Ferry's consultants can work with clients to help them improve areas of business transformation such as:
Diversity
Equality and inclusion
Sustainability
Growth revenue
Customer experience
Career transitions
People cost optimization
Organizational Strategy
An organizational strategy is about working with individuals to buy into what you are trying to achieve.
As management consultants, Korn Ferry knows that if your people don't understand your mission, it's almost impossible to succeed.
The Korn Ferry team knows how to work with businesses in niche areas such as:
Organizational design and analytics
Work and career architecture
People strategy and performance
Cultural transformation
Change management
Assessment and Succession
Its attention to detail helps Korn Ferry stand out from other management firms.
Korn Ferry recruitment isn't just about finding the right person with the right skills for the job.
Instead, it's about looking at people as individuals and exploring their potential, what they could be capable of and what skills they could develop if nurtured correctly.
Korn Ferry assessments are used all over the world by recruiters for external recruitment, as well as internal talent development.
The assessments rely heavily on data analytics and are research-led, providing respondents with core data to truly understand their workforce.
The leadership and professional assessments are clear identifiers of those with natural leadership abilities.
So, along with succession planning, Korn Ferry can help businesses understand how to create career development plans for internal staff members and how to react to a senior team member deciding to walk away.
Talent Acquisition
Recruitment remains at the heart of Korn Ferry's expertise. Korn Ferry's recruiters and headhunters specialize in executive and professional search.
Korn Ferry can provide effective talent acquisition strategies to help businesses recruit the best people.
Firms can avoid issues relating to unconscious bias, use data analytics to make informed decisions and receive end-to-end support from job adverts to onboarding.
Korn Ferry has been named Forbes' number one executive search agency for five consecutive years, showing that its expertise is just as valuable now as it was when the company was founded in 1969.
Leadership and Professional Development
Many businesses need Korn Ferry to help them unlock the potential of their employees.
Korn Ferry's leadership and professional development are about using training and development to enhance your staff's capabilities.
Korn Ferry's management consultants understand that different people learn in different ways.
As a result, the training offered by Korn Ferry provides bespoke options to those headed towards leadership roles and ongoing professional development.
Moreover, employees can benefit from a wide range of training courses in areas such as project execution, sales training and project leadership.
What Is the Korn Ferry Institute?
The Korn Ferry Institute is a comprehensive innovation center.
Through research and data analytics, the Korn Ferry Institute explains key trends and provides information about how people and businesses can thrive.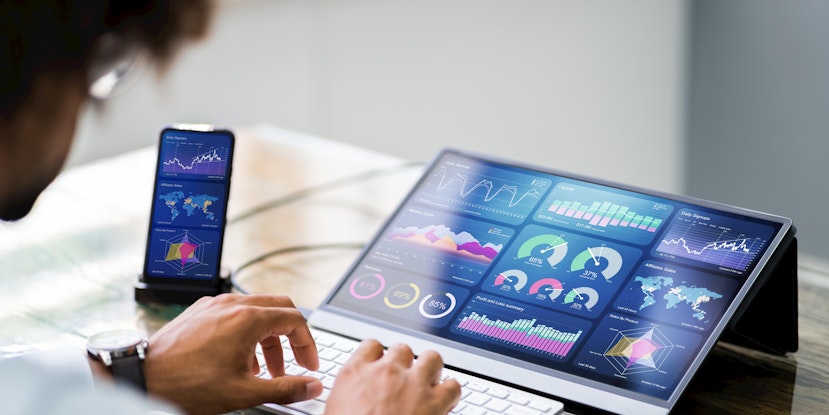 Everything There Is To Know About Korn Ferry
Korn Ferry describes itself as 'a trusted expert in solving current and future challenges'.
The Korn Ferry Institute is a unique blend of researchers, scientists, data analysts and IP developers.
If you have key business challenges to overcome, firms can work alongside the Korn Ferry Institute to find the answers.
The Institute can use data analytics to find the information that you need. It can also identify what could be holding your business back and find new ways for your business to grow.
Each aspect of the research is data-driven and evidentially backed, giving you enough information to make informed changes.
What Are Korn Ferry Leadership Assessments?
Globally, Korn Ferry is probably best known for the Korn Ferry Leadership Potential Assessment.
Also known as the KFLPA, these assessments are a unique insight into whether an individual has the potential to make a great leader.
If you believe that great leaders are born and not made, then the KFLPA can be used as a valuable tool to identify candidates that may otherwise have been overlooked for a position.
Perhaps your recruitment is too focused on career history or specific skills or qualifications. You could find that you struggle to find the right person for the job because the 'perfect on paper' candidate lacks the necessary leadership capabilities.
Instead, you could view a candidate who may be inexperienced but shows huge potential.
Through the KFLPA results, you could have tangible insights into which candidates you could and should be investing your time and money.
Many recruiters globally are turning to the Korn Ferry Leadership and Potential Assessments as part of their external recruitment strategies.
They may use the results to generate insights into a person's potential and predict how that person may work under pressure.
There are three distinct types of Korn Ferry assessments:
Korn Ferry Assessment of Leadership Potential
This is about looking at who an applicant is and, more importantly, who they could be.
The test explores different drivers such as:
Motivations
Career ambitions
Previous experience
Self-awareness
In addition, it looks at how you learn, how you work with others, and what your leadership traits could be.
Korn Ferry Four-Dimensional Executive Assessment
This is a more context-driven assessment. It explores how a candidate may fit into an organization using four key dimensions:
Competencies
Experiences
Traits
Drivers
The Korn Ferry 4D assessment is typically used for upper-level management and executive positions.
Korn Ferry viaEdge
viaEdge is an assessment that focuses on learning agility. It provides tangible data to see how quickly a candidate can change to different ways of working.
It's about monitoring self-awareness and seeing if a leader has the scope to change how they work when presented with other, changing scenarios.
Frequently Asked Questions
Korn Ferry is one of the world's leading executive search agencies. It focuses on hiring executive talent for companies around the globe.
Korn Ferry has developed a reputation as a good employer. Reviews from sites such as Glassdoor and Indeed have given the firm four-star ratings.
The working culture promises good collaborative working opportunities, flexible working and a good work-life balance.
Korn Ferry has an excellent graduate recruitment program, with three options available:
StartUp
Talent Academy
Career Accelerator
In 2019, Korn Ferry announced a unique partnership with the University of Miami Business School.
Many organizations have used the Korn Ferry assessments in their recruitment strategies.
These include the likes of:
Royal Mail
NHS
Qantas
Linklaters
Bank of England
Lloyds Bank
AstraZeneca
Ford
Korn Ferry is best known for being a world-renowned executive search and recruitment expert.
The firm is also well placed to offer leadership assessment tests that allow companies to identify future leadership potential.
The Korn Ferry Assessment of Leadership Potential (KFALP is used by businesses and recruiters to identify which individuals have leadership characteristics and traits.
In addition, it's a useful tool to identify those who have the potential to make future business leaders.
Korn Ferry remains the number one executive search agency (as confirmed by Forbes).
However, its main competitors include global brands such as McKinsey, Willis Towers Watson, Ernst & Young and Deloitte.
Korn Ferry derived its name from its original founders, Lester B Korn and Richard M Ferry.
If you are applying for a job with Korn Ferry, it will conduct a background check.
The company will be looking for education verification, employment verification, criminal checks and reference checks.
Korn Ferry has 8,600 employees across 50 countries around the world. Office locations can be found in North America, Latin America, Asia Pacific and EMEA.
Reviews from employees are favorable. Staff rate the working culture and environment, and ample training and development opportunities exist.
If you work at Korn Ferry, you can expect significant career progression.
For employers, Korn Ferry provides scientifically proven assessments that make hiring easier and more reliable.
For the applicant, the assessments are easy to access and complete.
Korn Ferry assessments are widely used throughout different industries.
Korn Ferry describes itself as a 'global organizational consulting firm' that delivers sustainable growth by solving people challenges, and helping businesses to close the 'people gap' by hiring the right people for the right roles with the right rewards and support to succeed.
The Korn Ferry mission is to 'Be More Than' – taking every opportunity to deliver that little bit extra.
Final Thoughts
Korn Ferry is a global organization that specializes in executive search.
The firm has evolved significantly since its initial launch in the 1960s and has understood that it needs to innovate to remain a key global player.
The unique blend of executive search and its use of research and data analytics, which inform the leadership potential assessment, mean that Korn Ferry is well placed to help businesses recruit the right candidates.